Counterclockwise: phone storage through the years
Peter, 30 April 2017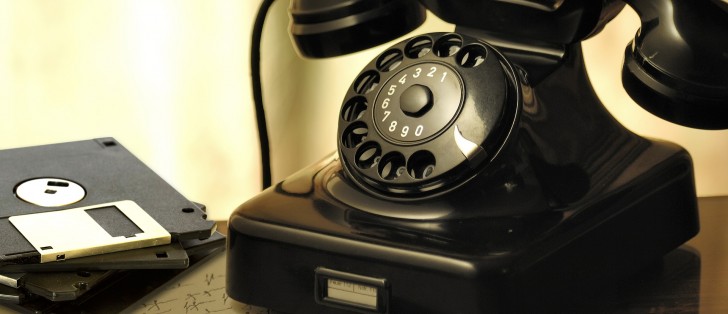 This time we decided to take you for a trip down memory lane - literally! We will recall some of the best phones throughout the years that allowed you to carry "massive" amounts of data - photos, videos, music and anything else.
We start our story in 2005 since that's when phone storage started growing in earnest. So let us re-introduce you to the Nokia N91, which had room for as much as 8GB.
That impressive number was achieved with miniaturized computer technology - a hard drive. Yep, spinning platters and moving read heads in something that was likely to be dropped on the pavement. Still, flash was much too expensive then. The world's first 4GB microSD wouldn't be introduced until 2007!
The next milestone came with the original Apple iPhone in 2007. It had up to 16GB storage, all of it flash (so no moving parts). The last phone with a micro HDD came out the year before, the Samsung i310. Anyway, the iPhone didn't have a microSD slot, but again, cards back then weren't all that big.
Nokia reclaimed the crown in 2008 with the Nokia N97. It offered 32GB of built-in flash storage, plus up to 16GB more on a microSD card. That same year SanDisk introduced the first microSD of that capacity.
Then, after a couple of years of being stuck at 32GB, the Finns introduced the Nokia N9, the wonderful MeeGo phone with 64GB storage. A few months later Apple matched them with the iPhone 4s. Neither phone had a microSD slot. That was in 2011 and by then, the diminutive cards had grown to substantial size - 64GB (this time thanks to Knigmax).
Then in 2013 Meizu promised 128GB storage on the Meizu MX3, but other than that we were in another storage ice age.
The next increase came in 2015 with the Asus Zenfone 2 Deluxe ZE551ML, the Special edition of which had as much as 256GB of built-in storage. You could double that with a microSD card... not that you could find such a card, as that year SanDisk only managed to fit 200GB on a microSD. 256GB cards showed up eventually, but things have been quiet since - 512GB microSD cards are only demoed, never sold.
A few other phones matched the 256GB offer in 2016, but most devices these days don't go north of 128GB. And we think the first 512GB phone isn't coming soon - in recent years, makers have taken to promoting storage speed rather than capacity. Also, vendors try to push cloud storage solutions as an alternative (some going too far).
Even the microSD format was bitten by the speed bug - "Class A1" cards should offer the kind of performance needed to run apps from external storage. That is an answer to UFS cards, which promise much higher speeds.
In the beginning, phones had no storage of their own - they kept the phonebook and SMS inbox on the SIM card. We've certainly come a long way since (with odd detours like Multimedia SIM cards, which combined telephony and storage).
Related
The misinformation is, some smartphones procced to "infinity TB" are just fake-manufactured internal storage
Elephone is promising a 1TB card expansion with their UPro phone which should release in less than a week (8th Feb) and already up for pre-order. They aren't one of the mainstream macho brands but I thought they deserve a mention here since I've been...
Not even mentioning Sony-Ericsson and their m2 memory cards, in an article about phone memory??? Still having two 16GB m2 and two 8GB m2 cards. The Sony-Ericsson K850 can/could take either a M2 or mSD memory cards and work well with up to 16GB, t...
Popular articles
Popular devices
Electric Vehicles