Evolution dead-ends: premium phone features that died off
Peter, 20 December 2017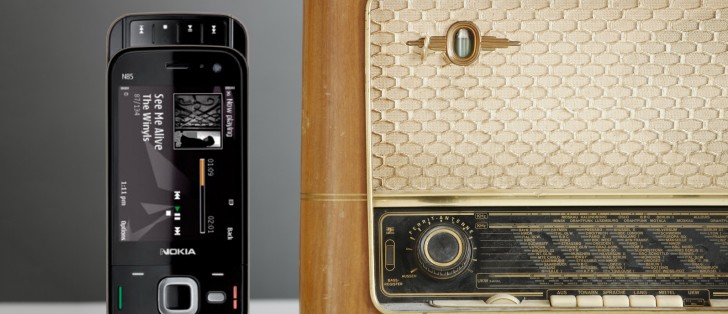 The spec sheet of mobile phones are like a living ecosystem - they evolve and gain new features to adapt to a changing landscape. Others can't adapt and die off. Today's article is dedicated to them, the extinct features.
Bluetooth speakers are a dime a dozen, they are old news. A more modern, premium solution is to use something like Google Cast or Apple AirPlay - audio is streamed over Wi-Fi, allowing for much higher quality. But before any of those became popular there was a much simpler solution.
An FM transmitter! These days it's a small wonder if a phone has an FM receiver, the transmitter is a dead genre. But it was so very useful. You could use it in your car or at home to stream your music to basically any radio built in the last 50 years.
The last phones to sport a transmitter came out in 2012 and while there are several, we'll pick the Nokia 808 PureView - that phone was more than just its camera.
While we're on the topic of accessible multimedia sharing, whatever happened to the HDMI port? Phone makers are just too keen on reducing the number of ports, even the 3.5mm headphone jack isn't safe. The last phones with a dedicated HDMI port that we can think of are a few BlackBerrys, ending with the Porsche Design P'9983.
True, some USB-C ports can do TV-out but you need an adapter. And it's a feature that barely gets advertised anymore. There is one exception to this, which brings us to our next point.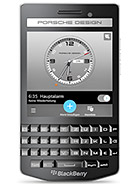 BlackBerry Porsche Design P'9983
Asus had a line of PadFones, named so because a phone can be docked into a tablet, which in turn could be docked into a keyboard. It went phone → tablet → laptop. The PadFone X was the last that could pull off this this triple existence.
There's a resurgence of sorts - Microsoft's Continuum (practically dead), Samsung's DeX and Huawei's Projection emulate a desktop computer, but it's in the same spirit. And all those rely on a USB-C adapter; a dedicated HDMI port could have handled video output and left the USB port free.
Let's talk cameras now as many things were tried and many were abandoned. Xenon flashes used to adorn the hottest phone cameras on the market. They are too thick however, so it's all about LEDs now.
The Samsung Galaxy K zoom was the last phone to sport a xenon flash - why not, it was already pretty chunky due to its extendable zoom lens. The K zoom was also one of the last phones to have an extendable zoom lens.
It's not the last, though, that honor goes to the Asus Zenfone Zoom ZX551ML. It had a periscope-style lens that offered 3x optical zoom in a phone that was 12mm thick (the Galaxy K zoom was 16.6mm). It seemed like this tech holds promise but it's nowhere to be seen in 2017 (Oppo showed a 5x zoom prototype in March, but no actual device got official).
Some dead features are making a comeback. Samsung's niche W2018 clamshell phone (a nearly dead form factor, nearly) has a variable aperture - it can switch between f/1.5 and f/2.4.
Before that, the last phone we can think of was the Nokia N86 8MP. Later models like the Nokia N8 and 808 PureView replaced the variable aperture with an ND filter - a feature that is yet to return.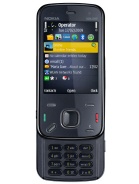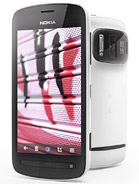 Nokia N86 8MP • Nokia 808 PureView
While we're at it, famous Nokia camera phones of old used to have rotatable cameras. But that was back in the Symbian days, the last phone with a camera that rotates was the Oppo N3. And the camera was mechanized, you didn't even have to touch it!
The automatic rotation mechanism also allowed for some cool panoramas, but its main use was to shoot selfies with the main camera. Meizu found another way to do the same thing - it put a screen on the back of the Meizu Pro 7. We'll see if that's another evolutionary dead end or not.
We'll round off the "dead camera features" list with 3D cameras. In fact, let's lump in 3D screens here as well, one needed the other. The LG Optimus 3D Max P720 was the last model to attempt this ill-advised combo.
Dual cameras have a better feature these days - replacing the extendable optical zoom lens - and we'd rather see more 120Hz screens than have 3D screens making a comeback.
There are more things that appeared on premium phones only to die off quite quickly. In retrospect, some were obviously a dead end, like putting spinning hard drives in phones. But there are some odd features that are pulling a Lazarus and coming back - flip phones, multiple screens and so on. Now if only we can have user-accessible batteries back.
Related
AnonD-1046991
18 Jun 2022
G}T
Today, I won't happier to see new horrible trend seen final end.
AnonD-1046991
18 Jun 2022
G}T
"Respect innovation" is just smartphone innovation is failing
AnonD-1046991
18 Jun 2022
G}T
Misinformation
Popular articles
Popular devices
Electric Vehicles