Counterclockwise: the story of Sony (Ericsson) phones told through Bond movies
Peter, 19 August 2018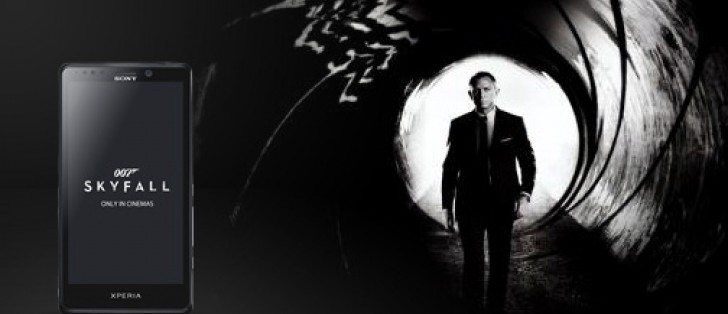 James Bond is known for being a suave spy, but he loves his gadgets. Provided by Q, these often include an Aston Martin and a Sony Ericsson phone. It started with the Ericsson JB988, a fictional phone featured in Tomorrow Never Dies (it's the phone used by Bond to drive his BMW, which packed plenty of surprises for the baddies, courtesy of Q).
Soon real phones took over and that's where our story starts.
But first a spoiler warning: there are some details from the movies here, but we've concealed them (hover/tap to reveal).
Die Another Day
The Ericsson T68 was the company's first with a color screen (101 x 90px, 256 colors). It was quickly replaced by the Sony Ericsson T68i, now made by the joint company. The two phones are identical, save for minor cosmetic changes and different software (which could be flashed on the T68).
The new features included MMS (which had just launched), email and other goodies. Just in time as the CommuniCam allowed users to shoot photos to send to their friends. The MCA-25 shot photos at a maximum resolution of 640 x 480, an upgrade over the original MCA-10 model, which topped out at 352 x 288px.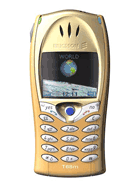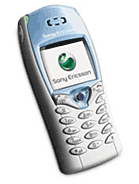 Ericsson T68 • Sony Ericsson T68i
Seen when: used by Jinx (Halle Berry) to detonate a bomb.
The movie featured another classic - the Sony Ericsson P800. It was powered by Symbian UIQ and featured a unique flip cover that concealed half the screen and offered a hardware keypad. You could remove it for a proper touchscreen experience, which in 2002 meant using a stylus. The 2.9" screen (3:2) was massive for the time and the camera was built in this time around.
Seen when: one of the baddies snaps a photo of Bond and emails him the picture.
Casino Royale
In Daniel Craig's first outing as James Bond he sported a special Sony Ericsson K800i, which had a silver exterior (common folk only got the phone in Black and Brown). Many remember this as an awesome cameraphone and it was - its 3.2MP camera with autofocus and xenon flash was quite something. For an extra dose of nostalgia, check out our 3MP shootout.
The K800i was advanced in other ways - it supported multitasking (J2ME apps), it had a VGA camera "for video calling" (this was before the selfie craze), a music player mostly borrowed from the Walkman phones (it lacked MegaBass, though), the NetFront web browser and a couple of 3D games.
Seen when: Bond calls weapons manufacturer Carlos Nikolic with the K800 during a chase. The phone is later used to detonate an explosive remotely, but there's a twist.
Vesper Lynd, who partners with Bond to take down Le Chiffre, had a cool phone of her own - the Sony Ericsson M600. Another Symbian UIQ handset, it featured both a 2.6" touchscreen and an odd QWERTY keyboard (it was featured in a recent Counterclockwise article).
The way it works is that each key is a rocker - press left for one letter, right for the other. So, not a half-QWERTY, but not a regular keyboard either. The keys were concave to make typing easier. Interestingly, the M600 lacked a camera as in certain workplaces (like the MI6) a camera is considered a security risk.
Seen when: Bond snoops on Vesper's phone, a text reveals her orders from the MI6.
Casino Royale also features a brief cameo by the Ericsson R600, a 2001 phone from just before the merger.
Seen when: a modified R600 is spotted in the hands of one of the baddies.
Quantum of Solace
Not the best-loved 007 movie, but it may be worth a rewatch. If nothing else then for the Sony Ericsson C902, which was featured prominently throughout the movie as James Bond used it and its 5MP camera to capture evidence central to the plot.
Seen when: Bond snaps a photo of leaders of the Quantum organization. He also receives info from HQ and reads it on the phone.
The C902 featured eight capacitive keys (complete with backlighting) that surrounded the 2.2" QVGA screen. They served as handy shortcuts for the camera. While it didn't have a built-in GPS, the phone could geo-tag photos based on CellID. It also featured face detection and image stabilization, along with PictBridge, which allowed you to print out photos straight from the phone (by connecting the phone and printer with a cable).





Small but fine display • camera mode with 8 illuminating sensitive keys
Skyfall
Skyfall was a tough time for MI6, but things were changing at Sony Ericsson too - specifically, Sony bought out Ericsson. The third of the Craig movies starred the Sony Xperia T, but this handset was also available to non-spies as the "The Bond Phone" special edition. It had a silver exterior, a throwback to the K800i.
Fit for an action-packed movie, the Xperia T had a shatterproof glass over its 4.55" 720p screen and a cool anodized aluminum body.
Seen when: Bond makes plans at the hotel.
Spectre
The latest Bond movie also featured the last of the Xperia Z phones - the Sony Xperia Z5. It boasted IP68 waterproofing, stereo speakers and a sharp 23MP camera fit for a spy.
Seen when: Bond uses it to make a call during one of the car chases.
While Daniel Craig is signed up for another Bond movie, the Xperia Z-series is gone. It was replaced (temporarily) by the Xperia X phones, which in turn were killed of to launch the Xperia XZ-series. We're due for the launch of the XZ3 models soon, but whether they'll join Craig on screen remains to be seen.
The movie premiers next year and Sony might have a new set of flagships by then. But that's a story for another time - constantly replacing its flagships lead to some fan fatigue. And yet recent Xperia phones somehow feel behind the times - Xperias only recently jumped on the 18:9 screen and dual camera bandwagons.
Sales last quarter weren't great, but it's not too late for Sony to bounce back. Previous CEO Kaz Hirai had an interesting interview where he detailed his belief that Sony should keep making phones.
Related
You also forgot about one of the first SW's from Sony Ericsson, the MBW-100 and 150 in 2007. The MBW-100 was also used in 007.
Probably because it wasn't out when they started filming.....
"... which had a silver exterior (common folk only got the phone in Black and Brown)..." Well Yes but actually no. There was a special James Bond silver edition of the phone. I know it because I had one.
Popular articles
Popular devices