Daydream View is Google Cardboard on steroids
George, 04 October 2016
Google just pulled the wraps off its brand new VR headset as part of the Daydream project - the Daydream View. The headset is a lot like already available devices like Samsung's Gear VR, and then it isn't.
For starters, the View team put a lot of effort into the design, focusing on both comfort and looks. Materials are soft, flexible and breathable, and the headset can even be used over glasses, for those with less than perfect vision. Other than that the concept is familiar, though a little reimagined - you pop open the lid, stick the phone in, close the lid (and latch it).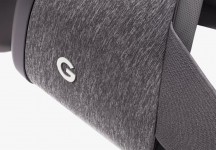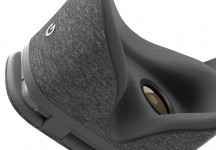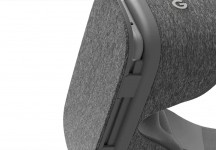 Google Daydream View VR headset
Google's headset will also be available in a number of colors - initially launching in Slate attire, with Snow and Crimson to follow. Continuing the customize-ability theme, Daydream View will be able to work with phones from other manufacturers, though the Pixels are the first (and so far only) Daydream-ready phones.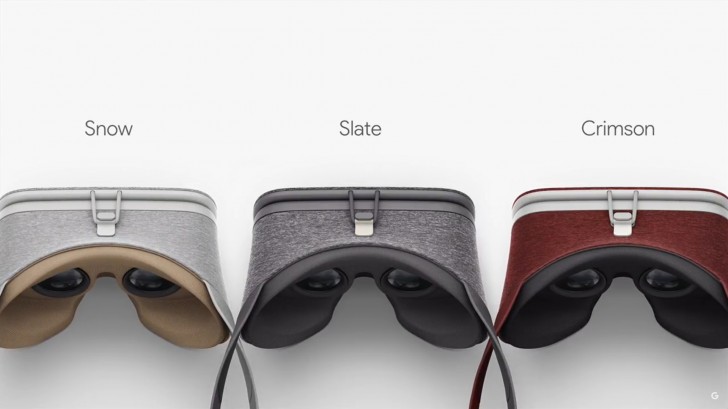 Another key point in the hardware is the controller. It features a clickable touchpad and a couple of buttons for interaction, but is also packed with sensors so you can not only point and swipe, but also do precision stuff like drawing. And when you're done Daydreaming, you take the phone out of the headset and it frees up room for stowing away the controller.
The Daydream View launches with a few headline experiences, including Fantastic Beasts, which puts you in J.K Rowling' Wizarding World where you get to cast spells using your magic wand, uhm, controller. Virtually mapping and exploring the night sky with Star chart is on the educational side of things, but you can always go the less serious route and blast lasers away in a space battle in Gunjack 2.
There's always the entire libraries of Netflix, Hulu and HBO, too. Google Play Movies, Google Photos, Street View and YouTube also get a new life inside Daydream View.
The Daydream View headset will launch in November at $79/£69/€69 but with all such products we won't be surprised if it comes in bundles with the Pixels, or gets discounts every now and then.
Related
Or a Moto G4+ with the 64/4 gigabyte option. It has the minimum requirements!
AdamBoy64
05 Oct 2016
Hq4
Well, it's a comments section for the article.. therefore people comment on the article..
AnonD-190634
05 Oct 2016
a04
where did you get that price from :? they just said starts at 659$
Popular articles
Popular devices
Electric Vehicles