Essential PH-1 getting Android Oreo beta in "several weeks"
Ricky, 09 October 2017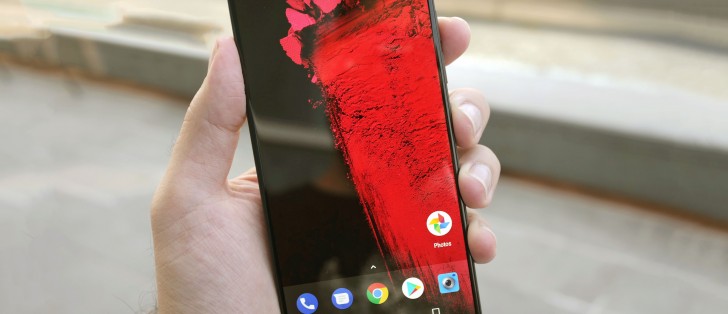 The Essential Team has taken to Reddit to answer questions from fans and owners of the PH-1. In fact, the company has recently committed to holding bi-weekly AMAs as a way to open direct communication between users and the startup phonemaker. Listening to customer feedback is important, particularly when it comes down to updates and bugs.
Anyway, the Essential team had the following to say about Android Oreo and the Essential PH-1:
our QA team is in the process of testing Android Oreo as we speak to insure there are no regressions on the device. We are making great progress and target to have public beta available here within several weeks that you can try out before we release globally. We will make sure to publicly announce as soon as the Beta is available.
Essential will make it public when the beta Oreo builds become available for users to test it. As for the features in Oreo, the AMA mentions that night mode was (unsurprisingly) one of the most requested features for the PH-1. This, and fingerprint gestures were also highly requested. Both of these features will be part of the Oreo update.
[Night mode] depends on HWC2 which wasn't ready for this chipset in the N timeframe. Good news though, you'll have it in O (I love this feature too!) [Fingerprint gestures are] in progress but didn't make it into today's OTA. We're targeting the next one.
Other noteworthy mentionables during this AMA are: phone skins are interfering with the wireless connection between the mods (notably the snap-on 360 camera), there's a white model that Essential is almost ready to start selling with other color options still in the pipeline, and that there will be a fix to address the stuttering issue in the next maintenance release.
For more details and the full AMA, head to the Source link, or you can head to the Via 1 link for DroidLife's recap.
Related
Hi there mate, I was looking to pick your brain on a few things if you dont mind. I was looking to buy a new phone and im very attracted to the ph-1 however i have a few issues and since you seem like an expert on the phone id like your opinion. Ho...
No issues here, phone is smooth as butter and fast.And it's fantastic how they are communicating with their users on Reddit every two weeks.
How can essential release 8.0 when they still have software issues still!?
Popular articles
Popular devices