Next Exynos and Snapdragon flagship SoCs to adopt ARM's X1 high-performance core
Ro, 18 September 2020
Back in May, ARM announced the successor to the most powerful core used in this year's flagship chipsets named Cortex-A78. This new core promises not only performance gains but significantly improved efficiency as well. Arguably a more interesting part of ARM's announcement, however, was the ultra-powerful X1 core, which is rumored to power up tomorrow's flagship processors.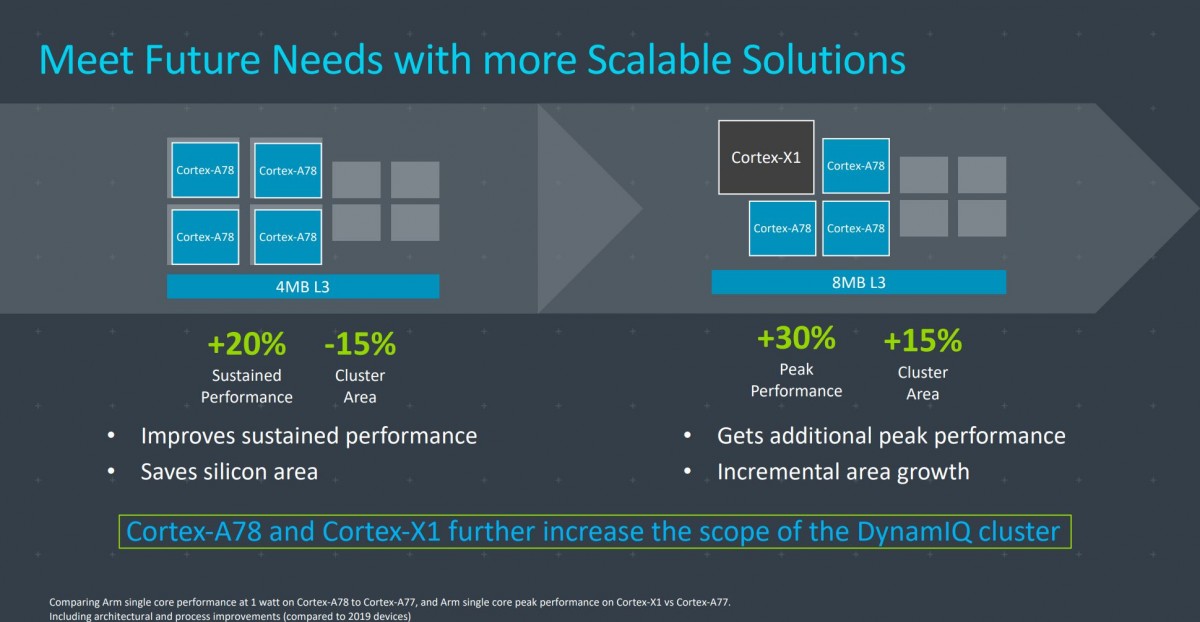 According to a renowned leakster, the X1 core will be used in both - the Exynos and Snapdragon chipsets, so it's safe to assume that one of the first devices to hit the market with the X1 core is the Samsung Galaxy S21 lineup.
The two chipsets will have the same core configuration - 1+3+4. We can then expect the single powerful core to be the X1, the three cores will be Cortex-A78 and the last four will most likely be Cortex-A55 unless ARM announces a successor to its small, efficient core.
The X1 core itself promises 30% and 23% higher peak performance than the Cortex-A77 and A78, respectively. This is why this core will most likely remain in a single, separate cluster due to its high power demand.
Related
Thanks for the advice and that's a nice one. But you're wrong here again. The thing is we're kinda in lockdown and Universities are still closed, group gathering is banned. Only thing to do is to practice Sports which I'm do...
you may be taking this whole thing too seriously, Morsel. try to get out more.
Popular articles
Popular devices
Electric Vehicles