Fairphone 5 review
GSMArena Team, 18 September 2023.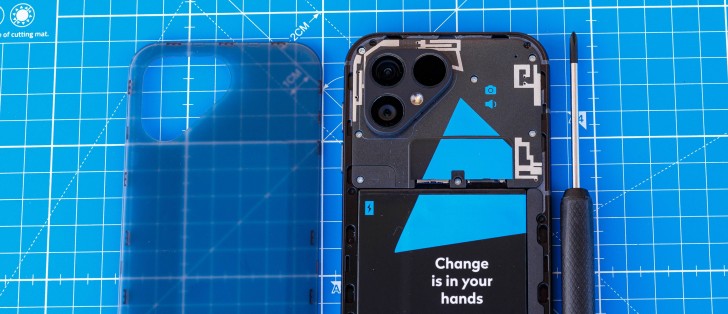 Design and ergonomics
The Fairphone 5 adopts a nearly identical design to its predecessor with a flat front glass panel (Gorilla Glass 5 in this case), anodized aluminum frame and removable plastic back. The most notable difference is the front design, as the new Fairphone 5 has a centered punch-hole for the selfie cam instead of a waterdrop-like notch.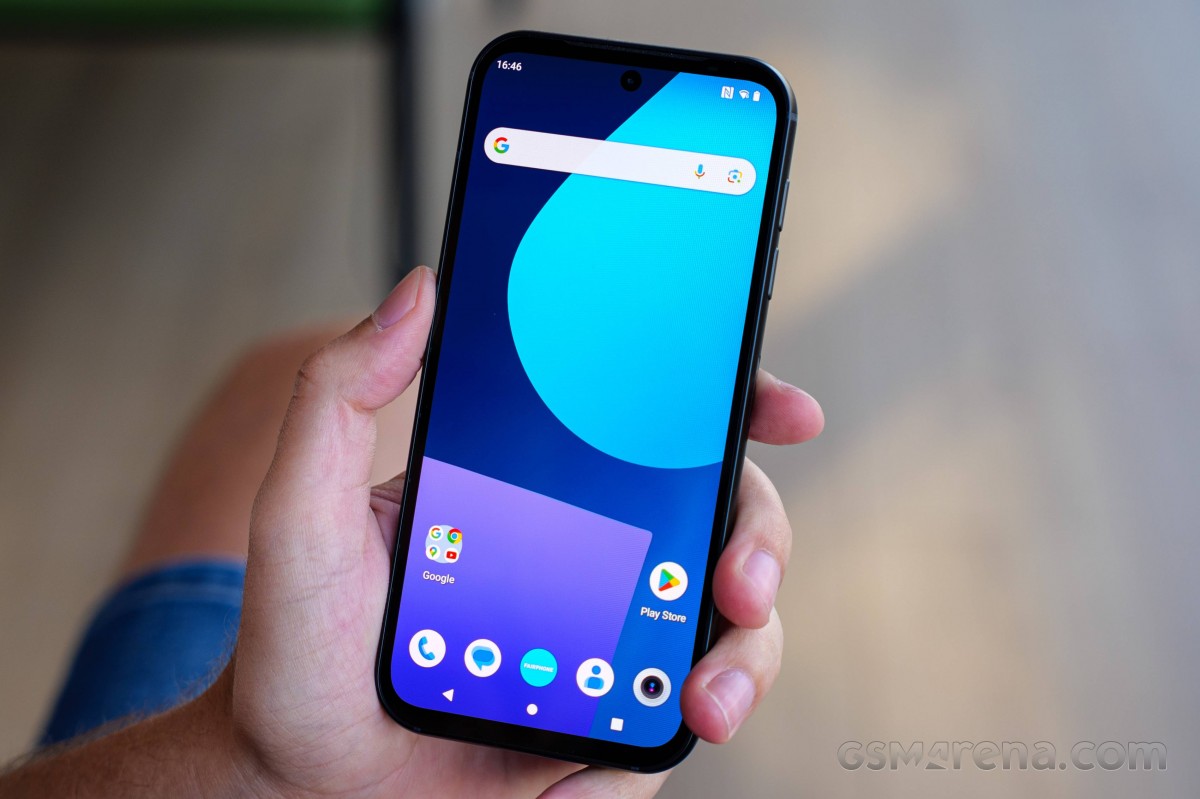 The handset comes in three color options - Matte Black, Sky Blue and Transparent Edition. We are in possession of the latter, and you can see some of the internals inside. It's pretty neat. All color options feature a recycled plastic panel on the back.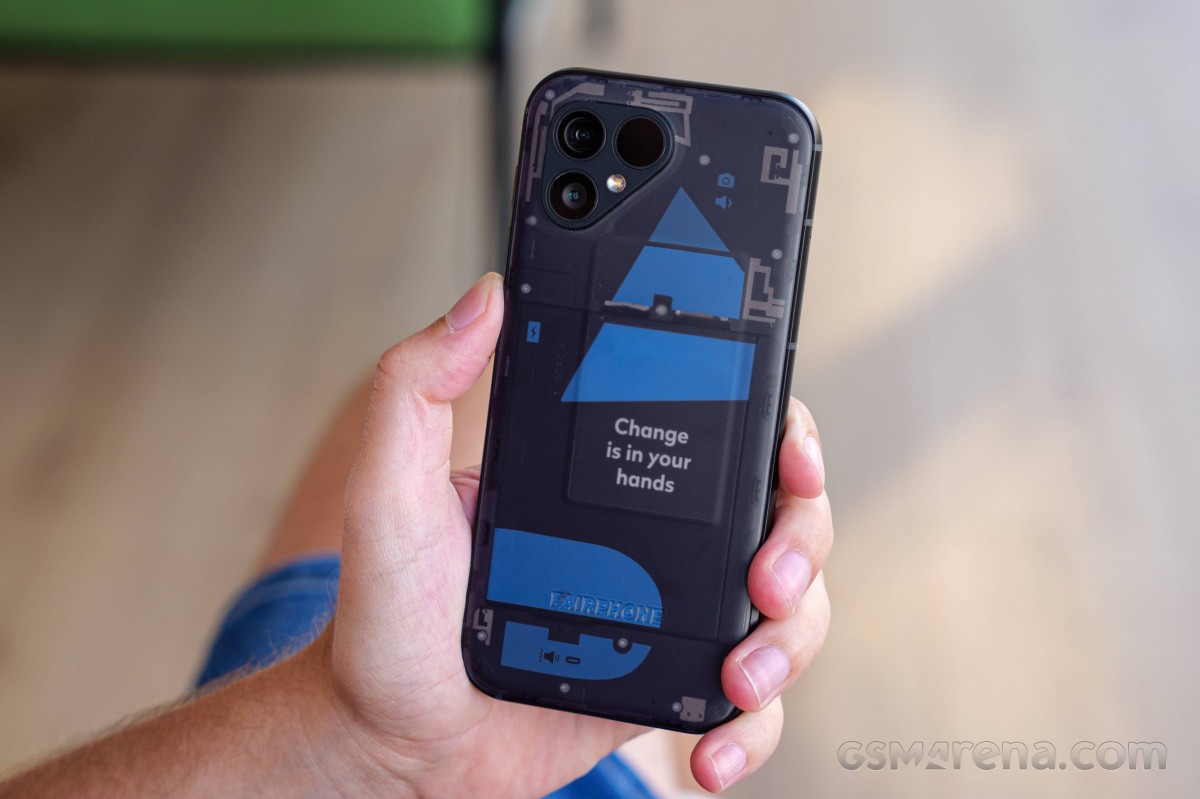 There's some improvement in dimensions and weight. The new Fairphone 5 drops the weight down to 212 grams, which is still rather hefty, and it's also a bit slimmer now, measuring 9.6mm, down from 10.5mm. Despite that, the Fairphone 5 features a slightly larger 6.46-inch display.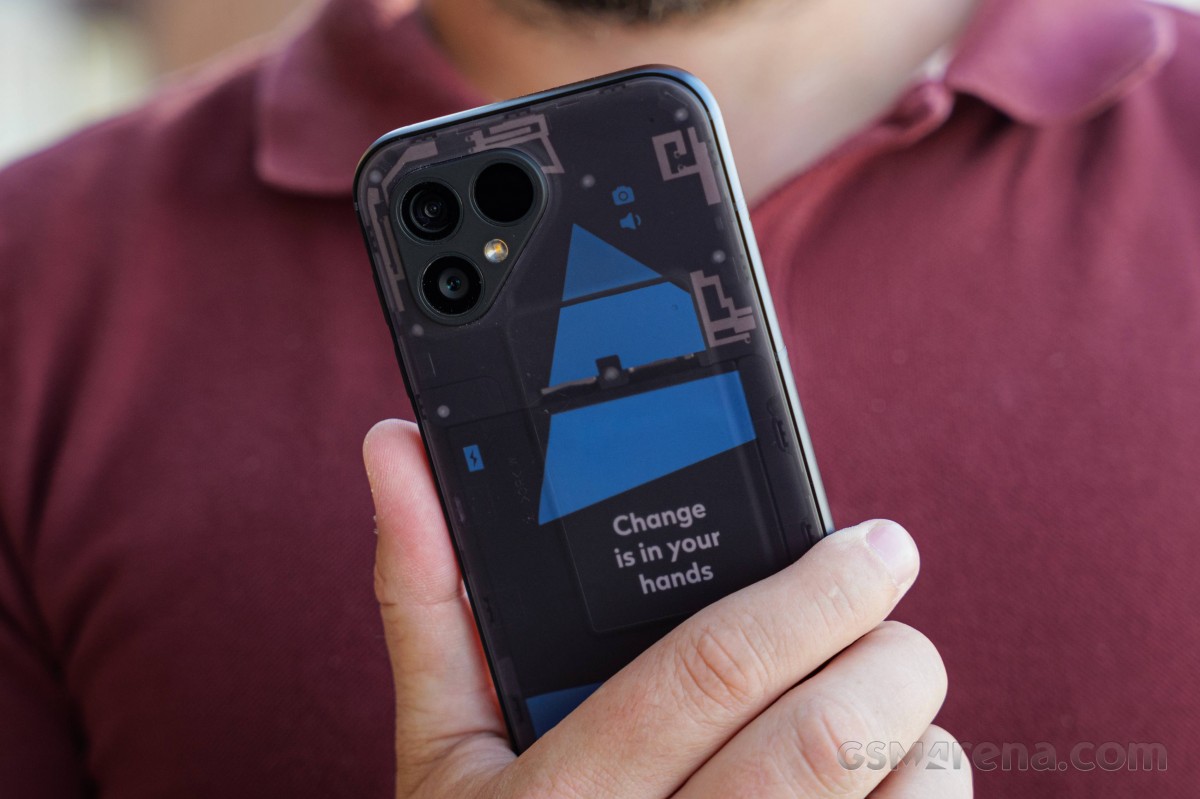 The new device is now compliant with a higher MIL-STD-810H military standard and higher IP55 certification against water and dust. Let's not forget that IP55 isn't too bad, considering the removable plastic back.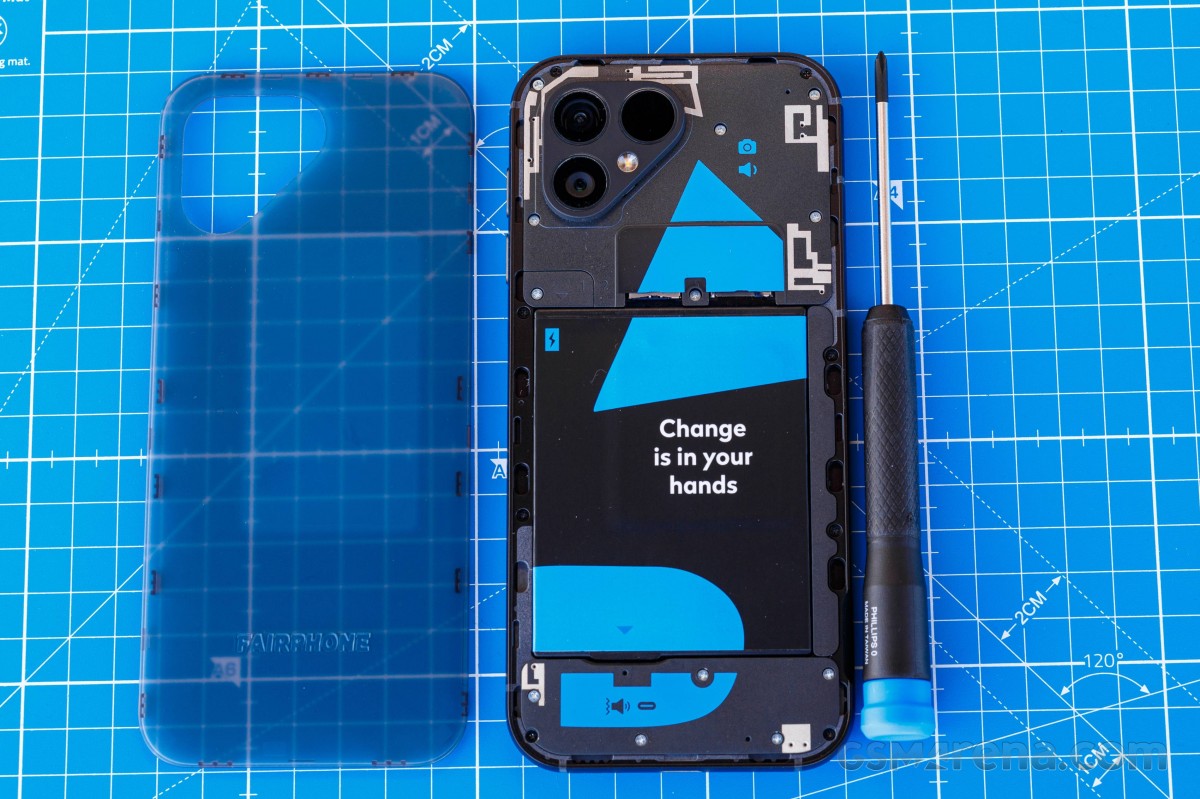 The side frame accommodates the power button, doubling as a fingerprint reader on the right along with separate volume buttons sitting above. While the power button is well-positioned, the volume buttons require a bit of a thumb stretch, which isn't very convenient. The bottom is home to the USB-C connector and the loudspeaker grille. The top and the left part of the frame are clean. There's just a small indentation on the left that helps you remove the back panel with your fingers.
One could argue that the device's aesthetics are a bit retro, especially when you see it in person. The thick bezels on the front, the chunky chassis and the removable back panel take us back almost 10 years back into the smartphone industry. However, it feels nice in hand. It's really pleasant to touch, and the back panel isn't very slippery.
Perhaps some design limitations are in order, given Fairphone's main focus on sustainability and repairability. It has a modular design inside, so you can change pretty much everything by yourself, even the screen. The back is detachable without the need for tools, so you can access the battery, the SIM card slot and the microSD card tray quite easily.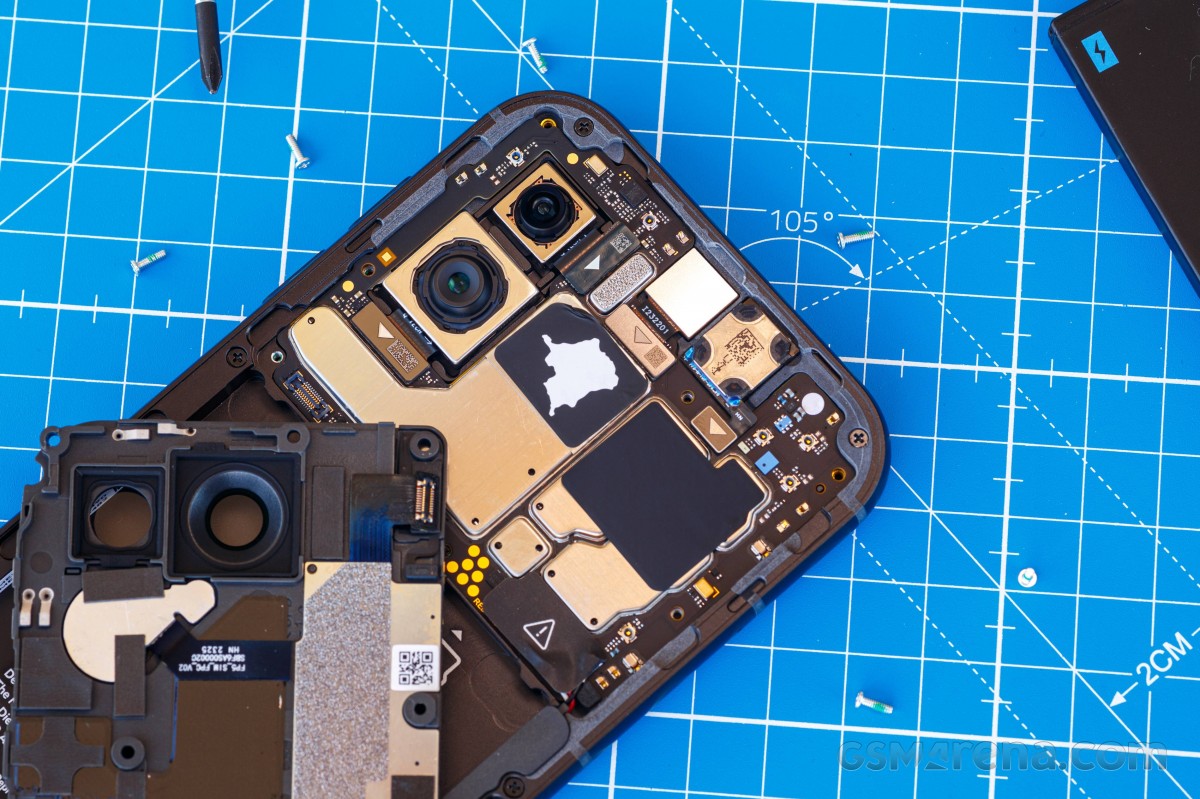 As we've pointed out earlier, Fairphone 5 is made of recycled and fair-sourced materials, so environmentally-conscious users will love it.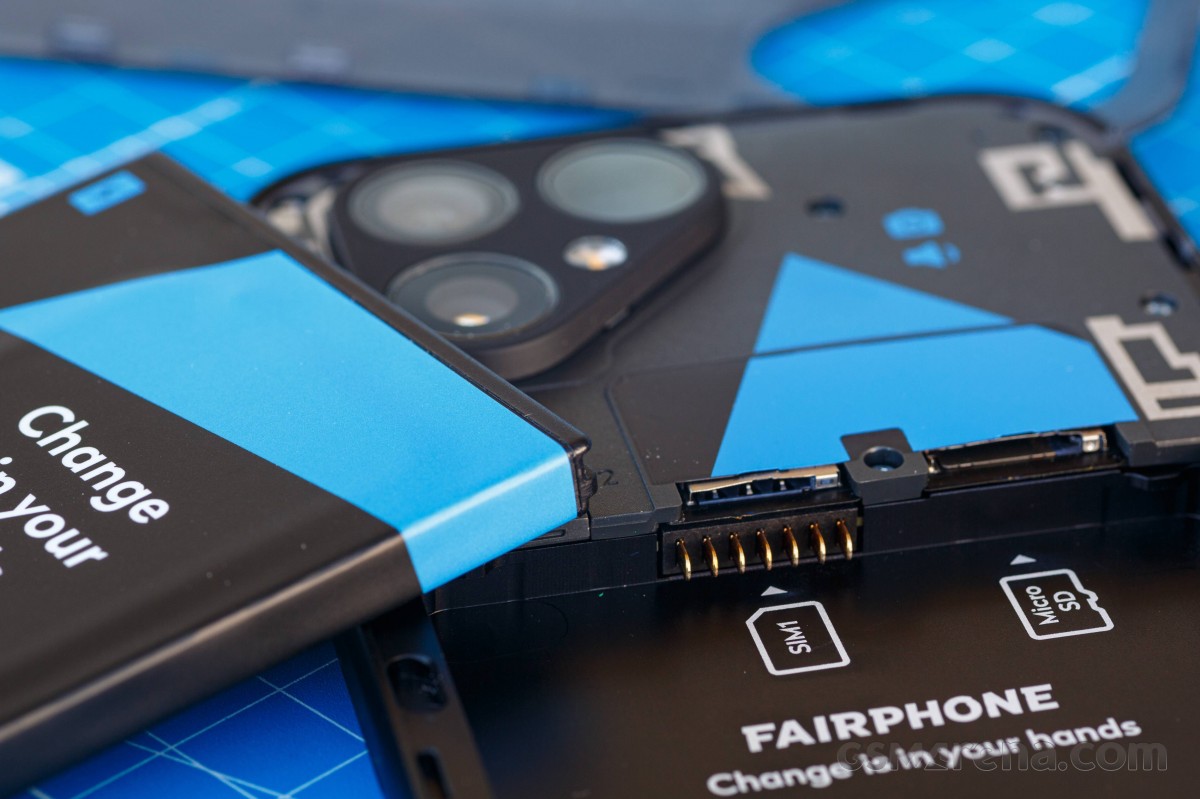 All in all, the chassis feels sturdy and quite comfortable in hand, but we would have liked having an in-display fingerprint reader and maybe thinner bezels on the front. Two things that put the Fairphone 5 at a disadvantage compared to similarly-priced competitors if you weigh feature against feature. Admittedly, these issues are easy to neglect by some users, and it's a small price to pay for a future-proof phone like the Fairphone 5.
Anonymous
10 hours ago
8uS
They didn't even bother to add FM radio and notification LED, if they wanted to be the "people's phone", they should have added those 2 at least (I'm not even talking about other quality of life features like extra programmab...
Anonymous
23 Sep 2023
sXH
I'm posting this from my 5 year old phone...
Anonymous
22 Sep 2023
mxt
" People like changing their phones even there are no new features needed. Look him many Apple is selling" Yes, that's what needs to change.