Firefox OS review: Burning bright
Burning bright
GSMArena team, 30 July 2014.
Introduction
The mobile Firefox OS by Mozilla aims to put the user first, like its namesake web browser, and deliver affordable, capable, open-source phones to the masses. "We're out to make a difference, not a profit", says the project's homepage. A non-profit against corporate giants. A bold statement - but we guess it doesn't mean they are letting Google and Microsoft have it all.
There are a number of Firefox OS devices already on the market - both smartphones and tablets - from multiple vendors and carrier deals are in place. So the young OS is already past the baby steps, further along perhaps than any of the other alt-OSes (Sailfish, Ubuntu Touch, the Samsung-backed Tizen).
Mozilla's mission with Firefox OS is to make the web accessible to everyone. You may not be aware but in developing countries the web is most commonly available on smartphones rather than desktop computers.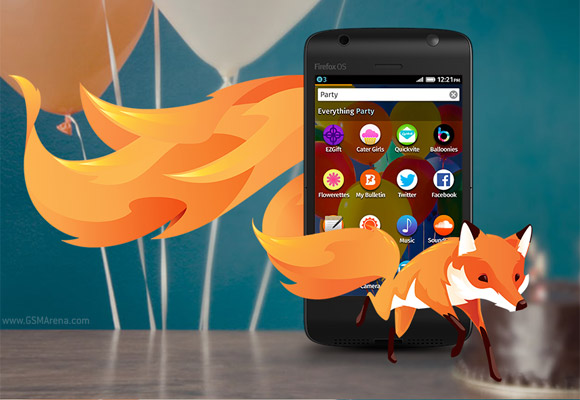 That said, the main target of Firefox OS is developing markets. The first devices run on relatively low-end hardware, which is surprisingly affordable. The hardware platform of for this review is the ZTE Open C which goes for as little as $70, but our focus is on the OS itself rather than the piece of plastic and silicone, which runs it.
Firefox OS is not the only open-source OS in town, market leader Android is open-source too. But you have got to remember that's just the Android Open Source Project or AOSP. What most people call "Android" today heavily relies on a various proprietary Google Play Services, which are anything but open source. Google Play Services is the magic juice behind core functionality you've come to expect from Android - from contact syncing through maps to the app store.
Android-sans-Google is perhaps usable if you install an open-source app store, but the most popular forks of Android - Amazon's Fire OS and Nokia's controversial X series are both commercial and hence reliant on proprietary tech.
Firefox OS, on the other hand, is backed by the non-profit Mozilla Foundation, best known for the Firefox web browser but also maker of Thunderbird and a vocal advocate of open standards. That's what keeps users from getting locked in corporate walled gardens.
The OS is built on well-known technologies like HTML5 and JavaScript and Mozilla is working with the W3C and browser makers to standardize the advancements that make Firefox OS possible.
The people-first approach of Firefox OS is bound to earn it some good karma but the market already chewed up and spit out one web-based OS. The legacy of WebOS can be seen in the interfaces of modern smartphone OSes, but WebOS itself is gone. Then there's ChromeOS too, which is confined to laptops but may soon make the jump to tablets with an Android-like UI.
Before we look out to the future of Firefox OS, we must first get properly acquainted with it. First introductions are made on the next page.
Anonymous
26 Nov 2015
X}8
Can you use it like an MP3 player?
How do we get to load whatsapp on this handset please.
Anonymous
17 Mar 2015
Hkq
can anyone tell me are apps stored in internal memory or on the memory card in Firefox os phones???