Camera test: iPhone 12 Pro Max vs. Mate 40 Pro vs. Xperia 1 II vs. Galaxy Note20 Ultra
GSMArena Team, 27 November 2020.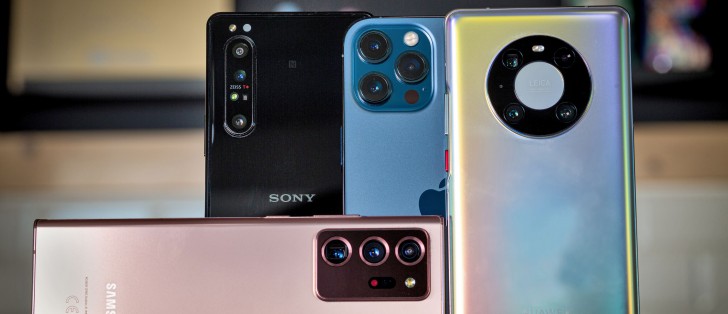 Rear camera hardware
Let's do it the other way around and start with the iPhone - after all, that's the one we've been waiting for to get this shootout going. The 12 Pro Max has an exclusive setup, one that builds on top of the 12 Pro's, and features a new primary camera and tweaked telephoto.
The primary camera features the first major upgrade to be seen on an iPhone in a long time - it still uses a 12MP sensor, but now, it is 47% larger than before and with bigger, 1.7µm pixels. The lens still has a 26mm equivalent focal length and an f/1.6 aperture, but this time around, it's not stabilized. Instead, this camera uses sensor-shift stabilization, moving the imager around in its plane to compensate for body shake.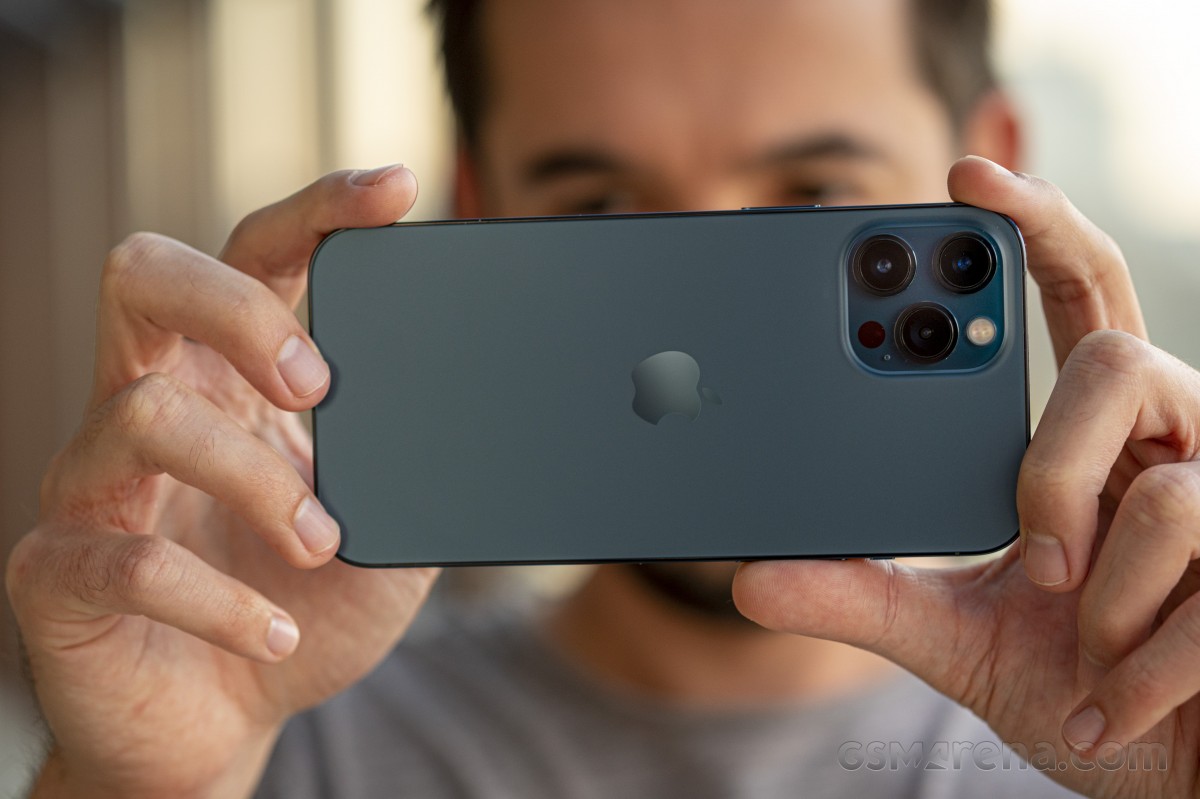 Improvements can be seen in the telephoto too - it now offers slightly longer reach up to 2.5x. The lens has a 65mm equivalent focal length (up from 52mm) and an f/2.4 aperture (marginally dimmer than the 12 Pro non-Max' f/2.2) and is stabilized. This camera supports PDAF, but what it cannot do is Night Mode.
The ultrawide camera on the iPhone 12 Pro Max is the same that you'll find on every model in this year's lineup, and it's nothing special against competitors either. It uses a 12MP sensor with 1.0µm pixels, placed behind a 13mm f/2.4 lens. The focus is fixed, and there is no stabilization whatsoever, not that OIS ultra wides are really a thing. This camera, like the main one, supports Night Mode.
There's also a LiDAR Scanner, which some might call the iPhone's fourth camera. It assists the main and portrait cameras with detailed depth maps for portraits and faster autofocus in low-light conditions.
If we're counting auxiliary bits, the Mate 40 Pro's rotary phone dial-like camera cluster has a laser for autofocus, but that's hardly what's most important here. The Mate comes with a new ultra-wide camera, which now uses a 20MP sensor with a conventional Bayer RGB filter array instead of the 40MP Quad Bayer unit on the P40 Pro. It's not as wide as competing efforts - it has an 18mm equivalent lens, but it can autofocus, unlike the Samsung and Apple ones. An unusual detail is that the sensor has a native 3:2 ratio - like on a conventional camera, instead of the more squarish 4:3 units on most smartphones.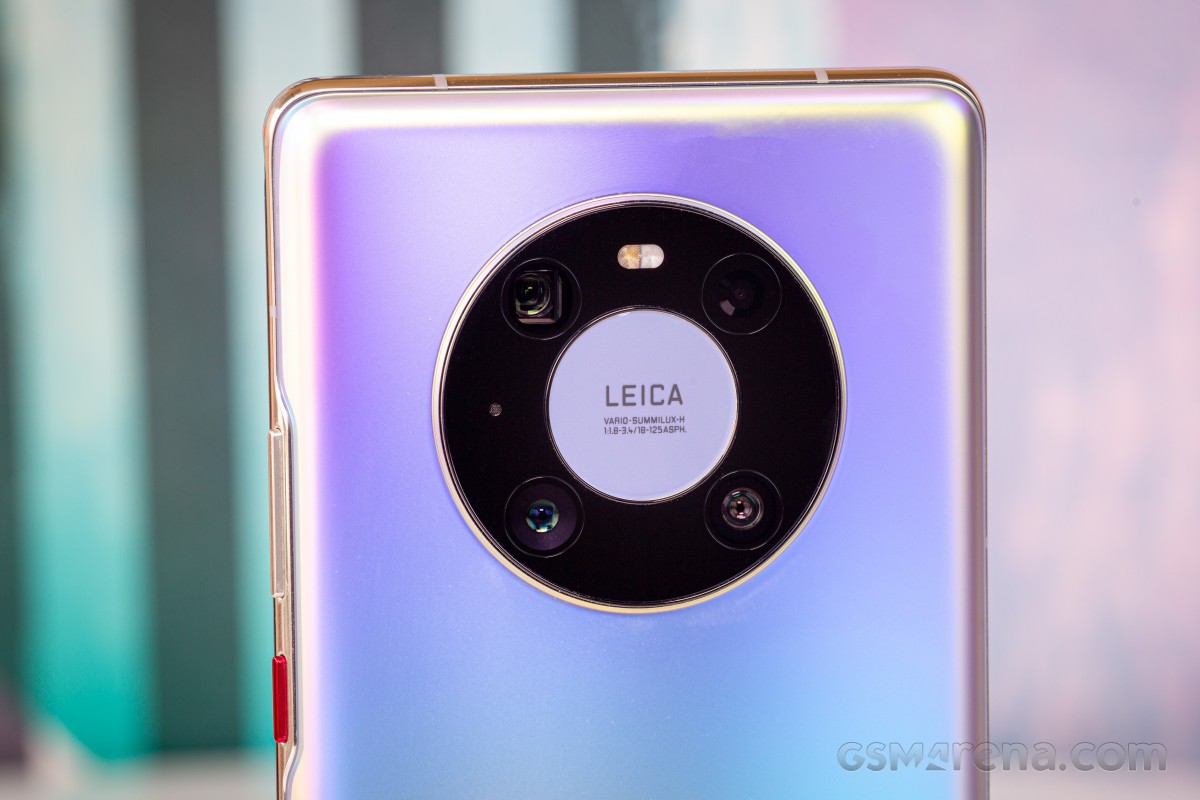 The primary camera is the 50MP one introduced on the P40 Pro, and it packs a 1/1.28" sensor, the largest of this group. An RYYB (red-yellow-yellow-blue) Quad Bayer type color filter is on top of the 1.22µm photosites making for a 2.44µm binned pixel size. The lens in front has an f/1.9 aperture and a 23mm equivalent focal length, though, for one reason or another, the default 12MP pictures come out with a small crop to 27mm. This camera has no OIS for some reason - a major difference compared to the P40 Pro, so we will be keeping an extra eye on how that may be affecting it in the low-light section.
The 12MP telephoto cam uses a stabilized periscope lens that delivers a focal length of 125mm or 135mm depending on whether you trust the official specs or the EXIF data in the photo files, effectively meaning 5x zoom. The f/3.4 aperture may sound quite dim compared to the Note20 Ultra's f/3.0 tele, but those numbers do need some real-world testing.
Since we already mentioned the Galaxy Note20 Ultra's periscope, let's elaborate on that. It uses a 12MP sensor with 1.0µm pixels - nothing too fancy. The 120mm equivalent lens is stabilized too, just like on the Mate.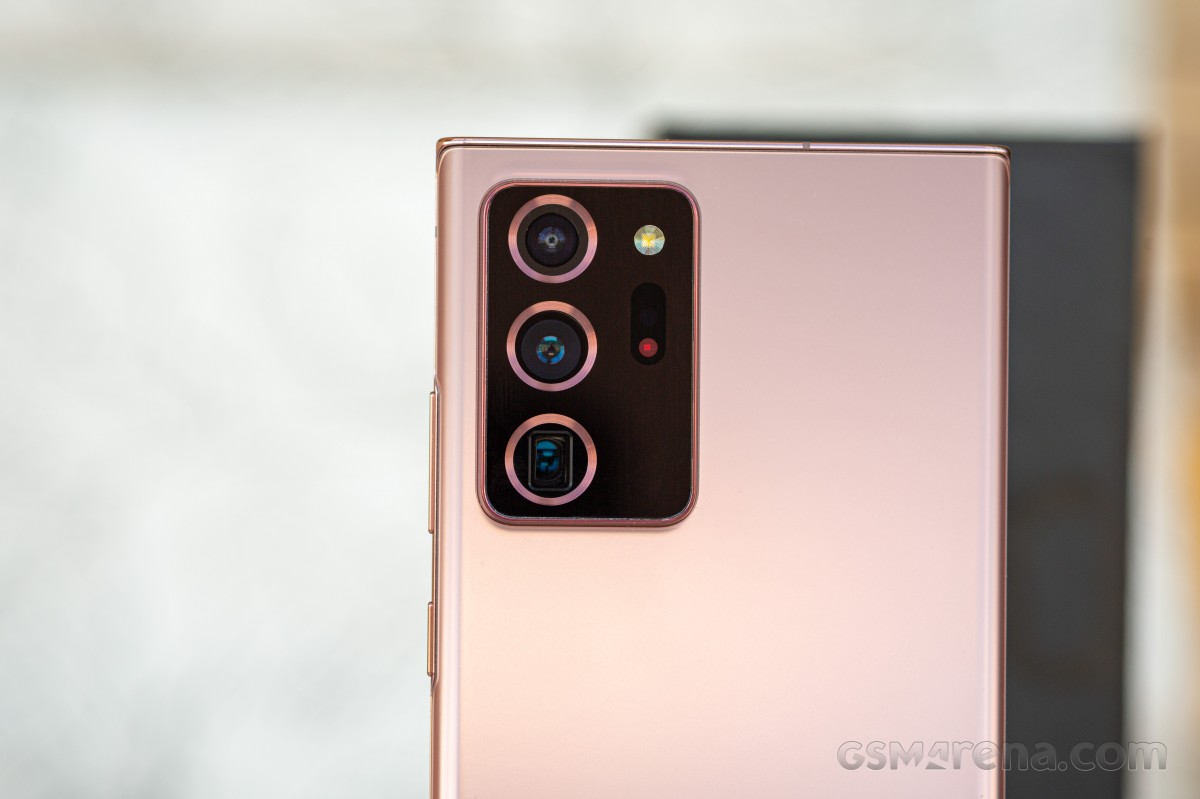 The main camera on the Note relies on the 108MP 1/1.33" Nonacell sensor introduced with the S20 Ultra. It bins nine 0.8µm pixels into one large 2.4µm one and outputs 12MP images - nona-binning as Samsung calls it. The lens in front has a 26mm equivalent focal length and an f/1.8 aperture and is stabilized - probably easier than shifting that sensor around.
The ultra-wide-angle module is hardly impressive, much like on the 12 Pro Max, though the Galaxy does out spec the iPhone. A 12MP 1/2.55" sensor (1/3.6" on the iPhone) with 1.4µm pixels is placed behind an f/2.2 aperture lens that should deliver a 120-degree field of view. There's no autofocus on this one either, boo.
The Xperia 1 II does have autofocus on its ultra-wide camera and, similarly to the autofocusing ultra-wide on the Mate, it's not quite as wide as the fixed-focus units on the iPhone and the Galaxy. Sony quotes the focal length at 16mm equivalent, and there's a 12MP 1/2.55" sensor with 1.4µm pixels behind that - same numbers as on the Note.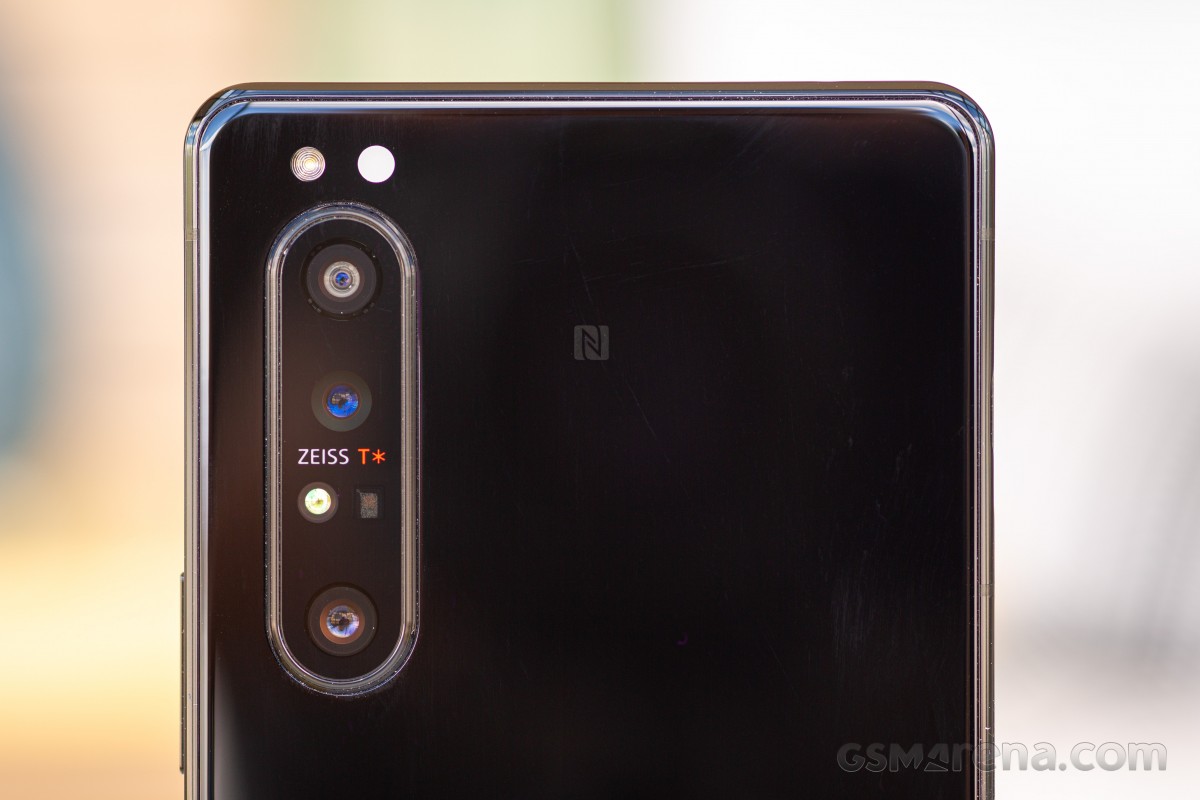 The main cam has a 24mm equivalent lens with an f/1.7 aperture. It features optical image stabilization - Sony may be doing some of that sensor-shifting on its mirrorless camera bodies, but not on the phones just yet. Not quite a mirrorless camera size, the sensor on the Xperia is still properly big in smartphone terms 12MP 1/1.7" unit with 1.8µm pixels - it makes for a similar configuration to what the iPhone has for its main cam.
The 12MP telephoto cam with the 70mm equivalent focal length apparently uses a 20MP 1/3.4" Samsung S5K3T2 sensor, and some cropping is somehow involved. The lens is stabilized; that much is clear.
Anonymous
03 May 2022
fD9
imma tell you what, i know a thing or two about taking photos and i would take a proper camera over this
Anonymous
06 Mar 2022
Y7I
That's why I have a Sony RX100 VI for trips and outings when I want better pictures than with my phone. I can zoom in optically a lot and it has a nice picture quality. No need for a DSLR unless you are a paid photographer or need it for work or...