Flashback: Kin - Android's homely cousin dies twice at the hands of Microsoft and Verizon
Peter, 23 August 2020
Unless you grew up in the US at a particular point in time, you've probably never heard of the T-Mobile Sidekick, aka Danger Hiptop. It was designed by a little company called Danger, which was co-founded by Andy Rubin.
Rubin would go on to create another company, Android Inc, that started work on a new smartphone operating system before being acquired by Google. Some years after Rubin left Danger, the company was picked up by Microsoft, which was also looking for the next big smartphone OS since Windows Mobile was on its deathbed.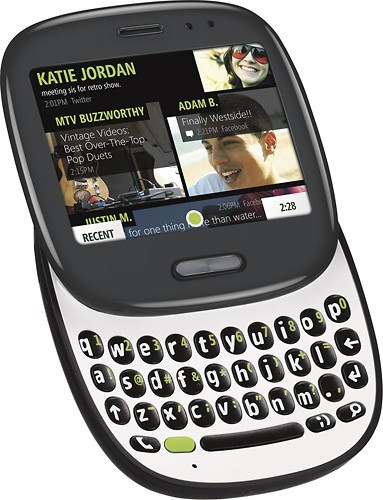 The result of was the Kin series, starting with the Kin One and Kin Two, both of which came out in 2010. Actually, Kin started before the acquisition as "Project Pink", but Microsoft was in a hurry so it spent $500 million in 2008 to acquire Danger and speed things up.
The Kins were "Windows phones", though this was before "Windows Phone", the OS. Instead, they were based on Windows CE, which was also the core of Windows Mobile. However, the user interface would be completely rebuilt by borrowing heavily from Zune.
Microsoft was targeting the young crowd – the Kins were all about messaging and social networks. Twitter, Facebook, MySpace, you name it. It was a much-needed fresh start as Windows Mobile always looked like mini Windows 95 and was associated with Pocket PCs used by serious business folk.
Kin OS shows similarities with what would become Windows Phone. The home screen was based on tiles and looks like a prototype of Metro UI. The Loop aggregated all contacts and messages from the various platforms, similar to the People Hub on WP7.
Another interesting feature was the Spot. You could drag just about anything onto that little green circle, photos, videos, web pages, etc., pick a contact and the phone would send out a message or email.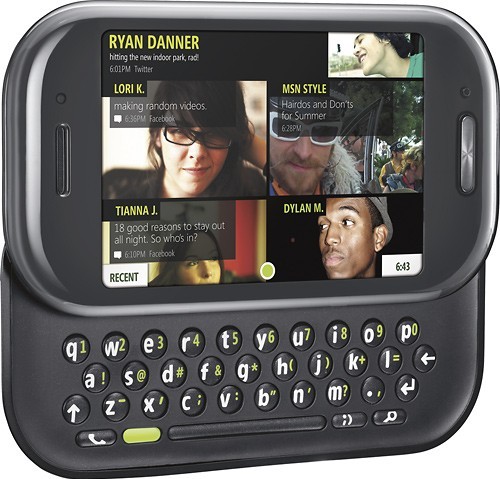 Coolest of all was Kin Studio, a site that was an online mirror of your phone. Your photos, videos and even messages would sync with the cloud service so you could access them through the browser on a computer. The site even had the Spot, so you could share things from there.
The Kin One and Two were powered by a dog-slow 600 MHz processor inside an early Nvidia Tegra chipset. You'd think that Windows CE would be happy with that given its long history of running on underpowered mobile hardware. The new interface, however, was more modern and had high graphical ambitions that the chipset simply couldn't live up to.
Kin OS was deeply flawed. It lacked an app store or any other means of running third party apps. Which were sorely needed as the phones came without a calendar app, for example. There was no instant messaging or spelling correction either and that was ridiculous because...
The Kin targeted teenagers and young adults – you know, people who would much rather text than talk on the phone. So the Kins had slide-out QWERTY keyboards. The puck-shaped Kin One went with a vertical orientation (it kind of looked like the Palm Pre) while the Two turned to landscape.
You can see the similarities between the Danger Hiptop and the Kin Two. Not hugely surprising as Sharp built the hardware in both cases. But these two also share DNA with the T-Mobile G1, the first Android. That's the Danger legacy.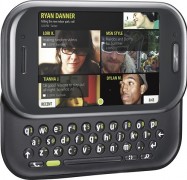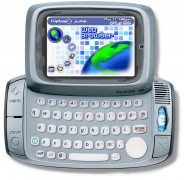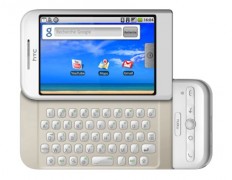 Microsoft Kin Two • Danger Hiptop (aka T-Mobile Sidekick) • T-Mobile G1
To say that the Microsoft Kin launch went poorly would be an understatement. Disaster is more like it. The phones were discontinued after only 48 days. That's right, they didn't last two full months before Microsoft and Verizon pulled the plug.
Verizon was selling the Kin One for $20 and the Two for $50. Cheap as chips, right? There's a catch – the carrier required that buyers pay for a $30 a month unlimited plan and that was just too much for the target audience.
Microsoft wasn't happy with how all of this went down and some say this is why Verizon wasn't chosen as a launch partner for Windows Phone.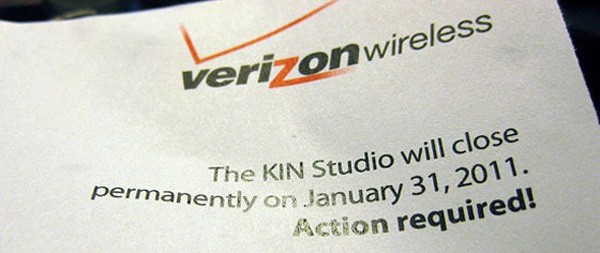 After pulling the plug on the Kins in June 2010, Verizon brought them back in November that same year. Technically, these were the Kin ONEm and TWOm ("m" for "multimedia") and they weren't smartphones. Verizon certainly didn't call them that.
And since the data plan was a major part of why the non-m Kins failed, the carrier decided to simply rip out the social networking integration and limited Zune Pass music streaming to Wi-Fi only. Basically, every feature that required a lot of mobile data was axed. At least the "m" phones got a calendar and a calculator app.
The m-phones never stood a chance. Even so, they lasted a bit longer than the first incarnation of Kin - the inevitable end came in late August 2011 when Verizon called it quits for a second time.
Related
Anonymous
31 Mar 2021
7ye
Fun fact. The Kin Studio was designed by the Danger Design folks. Its no wonder it was the coolest part of Kin.
Anonymous
25 Aug 2020
xhm
nope. it's different. Android is based on Unix/Linux OS, while Symbian was based on EPOC OS.
Anonymous
25 Aug 2020
xhm
it's unlikely to happen. apparently Symbian foundation charge a lot of money to everyone that use their OS. so unless they change their policies, it won't happen anytime soon.
Popular articles
Popular devices
Electric Vehicles