Flashback: periscope zoom cams with smooth zoom are the future, but we already had them
Peter, 27 December 2020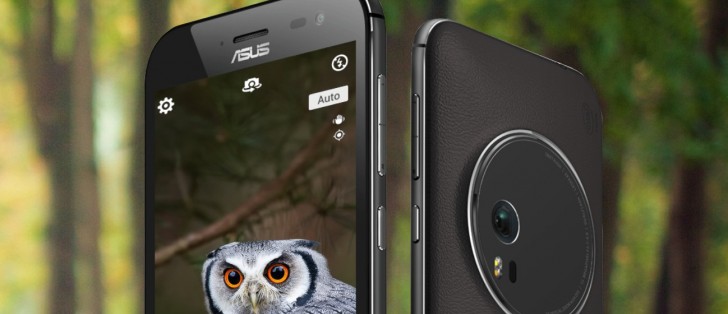 In 2019 the Huawei P30 Pro and Oppo Reno 10x zoom kicked off a zoom arms race with the introduction of the periscope telephoto lens – or should we say "re-introduction". One phone had a periscope several years ago and with a design that was more advanced than modern phones.
Currently, you can get a periscope-equipped phones from Huawei, Oppo, Samsung, Xiaomi, vivo and Honor. But they have two major downsides. One, they have very long focal lengths (100+ mm). And two, they are locked at that focal length.
This means that mid-range zoom requires either digital zoom with the main camera (the most common approach right now) or a secondary telephoto module (an increasingly popular option). However, even with two tele lenses the gap between their focal lengths must be bridged by digital zoom. What if you wanted smooth zoom without digital processing?
The solution is to have a module with a variable focal length. Earlier this year O-Film announced such a periscope, which could go smoothly between 85 mm and 170 mm. A couple of months later Oppo unveiled its module that covered a more conservative range (85mm to 135mm). We're excited to see these two (and others) in smartphones next year. But we have to take a minute to recognize the phone that did it right way back in 2015.

That was the Asus Zenfone Zoom (available as ZX551ML in Europe). It had just one camera module and yet its variable focal length periscope lens could take wide-angle shots at 28 mm, portrait shots at 50 mm and zoom in to 84 mm (that's 3x optical magnification) and everything in between. All without a hint of digital zoom.
The phone used a module created by Japanese company HOYA and announced in 2013. Tentatively named the "Cube", this was advertised as the thinnest periscope module to date, measuring only 6mm in depth. This meant it could be used in relatively thin smartphones – the Zenfone Zoom is 12mm thick, which sounds like a lot but is rather slim compared to the 15.4 mm of 2013's Galaxy S4 zoom (later Galaxy camera modules were even thicker).

This module housed a 13.1MP sensor, 1/3" in size, which was fairly typical for the time. For comparison, the iPhone 6S Plus had a 12MP 1/3" sensor, the Galaxy S6 went bigger with a 16MP 1/2.6" imager.
The Cube module featured Laser AF for fast autofocus and optical image stabilization (OIS), which is essential for shooting at long focal lengths. As we mentioned already, the lens could stretch to 84 mm (in 35 mm equivalent) and open up to 28 mm on the wide end.
That's not too bad, actually, the P30 Pro has a 27mm wide lens and the Reno 10x goes only slightly wider with a 26mm lens. But the keen-eyed among you would have spotted an issue with the Zenfone Zoom. In fact, it's an issue shared by all telephoto lenses, periscope or otherwise.

The aperture is quite dim – only f/2.7 at the wide end. In 2015 the apertures of flagship phones were closer to f/2.0, which really helped with low-light performance. The Zoom's sensor was comparable in size to that of the Galaxy and iPhone, but the lens held it back. Indeed, reviews at the time pointed out that the Zenfone produces less than stellar nighttime photos.
Using a larger senor in a periscope design is tricky as the thickness of the module is directly tied to sensor size. And the Zoom was already pushing the limits at 12mm. The camera bumps on some 2020 smartphones are ridiculous in size, but even that may not be enough.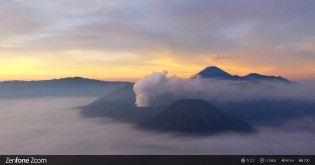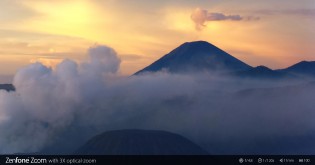 Official Asus Zenfone Zoom photo samples: 1x zoom, f/2.7 • 3x zoom, f/4.8
Plus, there's only so much a new lens design could do to widen the aperture, especially now that f/1.7 lenses are fairly common on the wideangle cameras. In other words, having a camera that handles both wide and tele focal lengths is not practical.
To be fair, a single camera was the norm in 2015, it wouldn't be until the following year (2016) that LG would show off the LG G6 with a wide + ultrawide dual setup. These days mutli-camera setups are the norm as they deliver the best flexibility.
They really do. The wide cameras on modern smartphones are amazing and can beat most digital cameras in the hands of a casual user. A Zenfone Zoom style design unavoidably places restrictions on sensor size and aperture. The phone was ahead of its time, but its time has passed - it's impossible to have a single do-it-all camera and compete in quality.
Still, when 2021 flagships are unveiled with wide angle cameras with huge sensors next to variable focal length periscopes, spare a moment to remember the innovative Zenfone Zoom.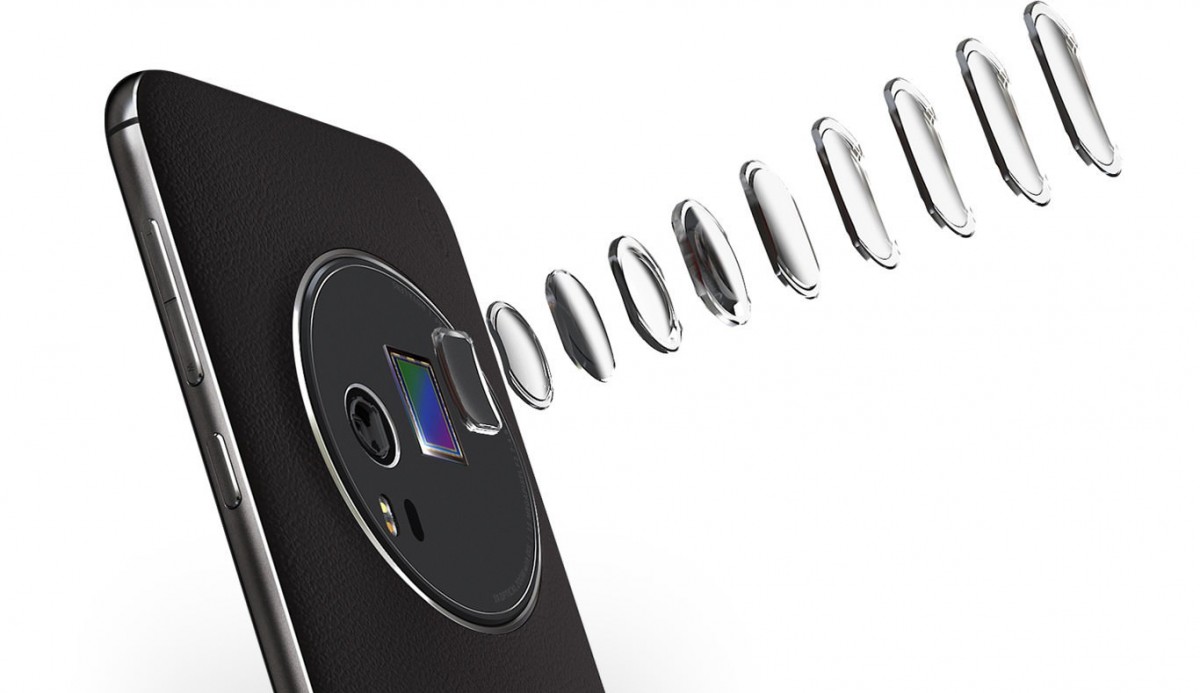 By the way, this type of lens can be seen in some digital cameras. They have the advantage over traditional designs in that the periscope is safely housed inside the device's body. This allows waterproofing and drop resistance to be added. In contrast, traditional designs have better optical qualities but are more fragile, which is why we have only seen them in a few oddball phones like the Galaxy S4 zoom and a few others. The Zoom wasn't waterproof, but it could have been.
The Asus Zenfone Zoom itself is a curiosity from a past era and not just because of its camera. It ran Android on an Intel Atom x86 processor, which seems crazy now that Apple dropped x86 in favor of ARM for its Mac computers and Microsoft is enhancing x86-64 emulation for ARM-based Windows.
The writing was on the wall even in 2015, as the Intel Atom Z3590 was showing its age. Built on an old 22nm process, it housed four cores running at 2.33 GHz and an Intel GPU at 457MHz (533MHz boost). The European version of the Zoom got the Z3590 chip instead, which raised the CPU clock to 2.5GHz the GPU boost went up to 640MHz boost.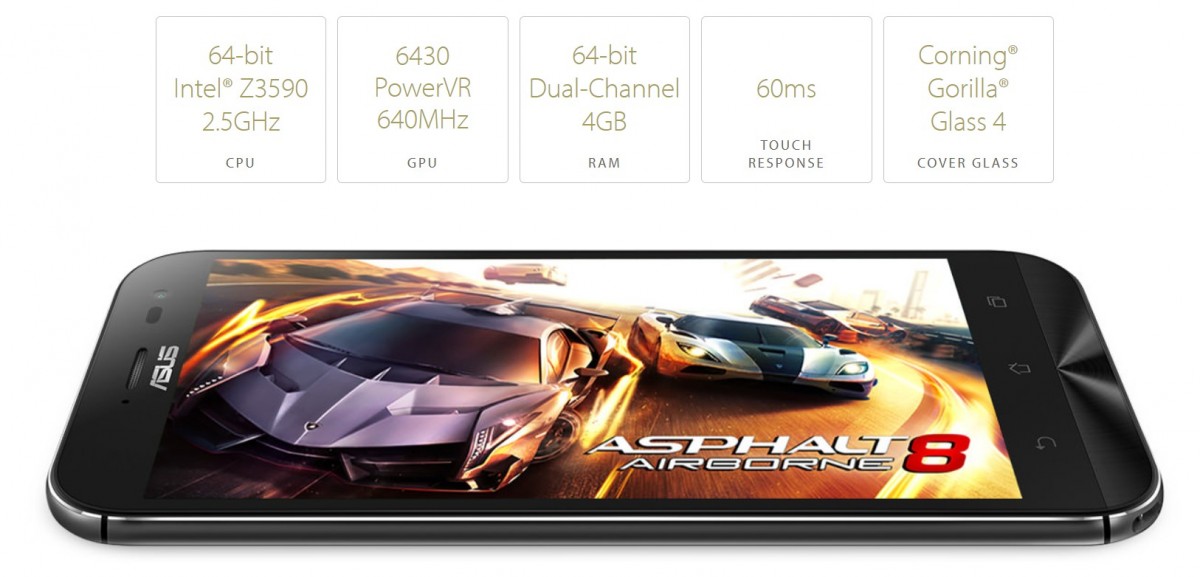 Earlier Atom-powered Zenfones were competitive in single-core performance – those CPU cores were intended for laptops and were larger than smartphone CPU cores, after all. However, ARM chipsets evolved quickly and left the x86 behind. In the smartphone form factor at first and now, perhaps, in laptops as well.
Since then Intel has abandoned its smartphone efforts, phone chipsets went first and more recently the modem division was sold to Apple. The company is now struggling in the laptop and desktop markets too, with AMD's Ryzen showing impressive gains in performance. But we doubt AMD will re-enter the smartphone business (as some of you may know, Qualcomm bought the mobile Radeon division and scrambled its letters to come up with Adreno).
Another now-rare feature was the leather back. This was made from ox leather using traditional Italian tailoring methods to conform the leather to the milled aluminum frame. These days vegan leather is more likely to be used instead.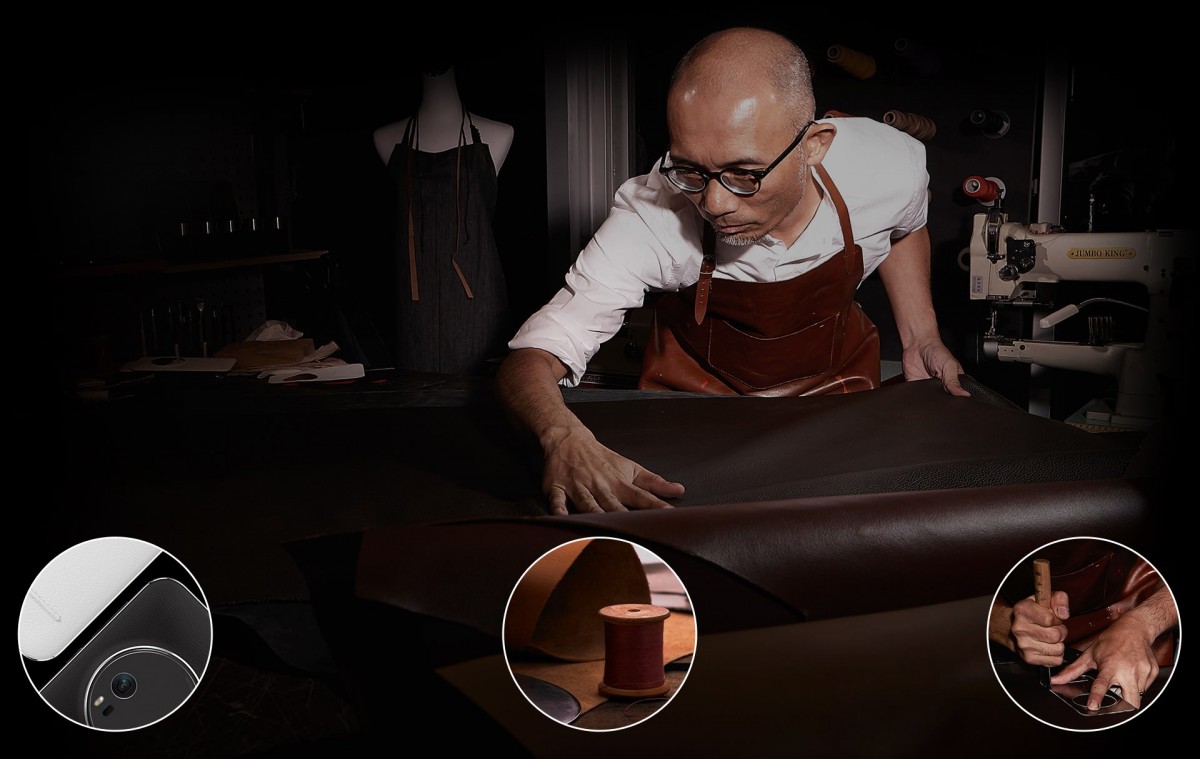 The SIM-free price of the Zoom was just $400, whereas Android or iOS flagships were in the $500-600 range. Excellent pricing considering the unique camera, but delays, limited availability and insignificant marketing spending made sure it never caught on with consumers and Asus never made a sequel. So, this unique phone now lies mostly forgotten.
Related
IMX689 diagonal is 11.25mm, L x B = 9mm x 6.75mm. Periscope thickness ~ 9mm Camera bump / Phone thickness ~ 13mm
AnonD-909757
29 Dec 2020
pZV
Thanks, and most of those issues aren't big of a deal, solvable or not an issue at all. *It doesn't prevent phones like the LG Wing from existing, it's special mechanism and interface may never be used again by LG, making it an ul...
Popular articles
Popular devices
Electric Vehicles