Flashback: Sony Ericsson Xperia Play loses the game
Peter, 27 October 2019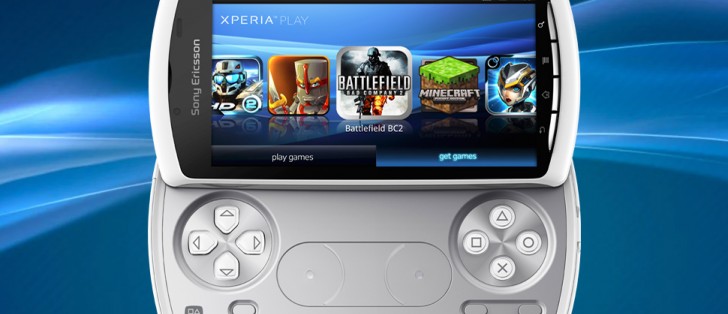 Nokia failed to crack the gaming phone puzzle back in 2003, but it was always a telecommunications company. If anyone could do it, it would be Sony Ericsson – it had the mighty PlayStation brand behind its back as well as the combined phone experience of both Sony and Ericsson.
You probably know how this story ends, though, the Xperia Play never gained much popularity – or much support from its parent company. This Xperia was released months ahead of the PlayStation Vita, the follow-up to the successful PSP, and Sony had pinned high hopes to the Vita.
Speaking of the PSP, the PSP Go was the basis of the Xperia Play design. A slider allowed Sony to combine a 3.8" screen and relatively comfy hardware controls in a portable form factor. It even had rounded sides, the similarity was uncanny.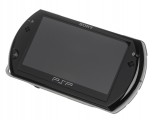 Sony Ericsson Xperia Play • PSP Go
The Xperia Play packed a slightly larger screen with close to double the resolution – 4.0" and 480 x 854px. The game controls were very nearly the same too with a D-pad on the left and action keys on the right. It even had L and R shoulder buttons.
However, the single analog joystick was replaced by two touch-sensitive controls, even though both devices had roughly the same Z-height – 16.0mm for the Xperia, 16.5mm for the PSP. Still, the controls on the Xperia were leagues ahead of anything else in the smartphone world.





The dedicated gaming controls • The action keys up close • L and R trigger keys
Unfortunately, that also meant that there were no Android games that can make the best of this control scheme. This should have been Sony's cue to task its SCE division and develop some killer first-party games (just look at Nintendo – some of the best Game Boy, DS and Switch games are made by Nintendo itself).
But Sony's efforts felt half-hearted. There were about 10 PlayStation 1 (PSX) games ported, including the legendary Crash Bandicoot by Naughty Dog. There was FIFA too, plus a few exclusives.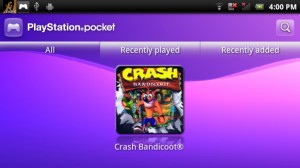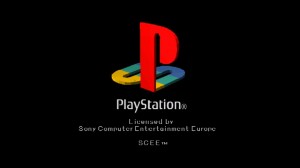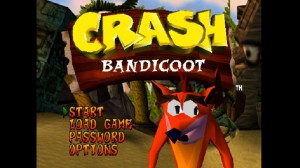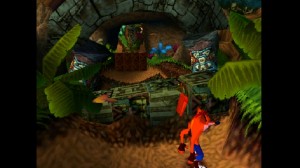 PSX game emulation on the Xperia Play • Crash Bandicoot
While the original Snapdragon chipset with its single Scorpion CPU core and Adreno 205 GPU wasn't the fastest even by 2011 standards, it was fast enough for PSX and PSP Go emulation. We tried out the PSX4Droid emulator when reviewing the Xperia Play and it worked. For PSP Go emulation there was PPSSPP.
With all the noise Google is making over its Stadia service you can be forgiven to think that streaming games is new. It's not, even the Xperia Play tried that with the OnLive service.
OnLive was run by a company in Mountain View, California of all places. And no, Stadia isn't based on OnLive – Sony bought out the OnLive patents in 2015 and is currently running "PlayStation Now" based the tech from one of its competitors, Gaikai.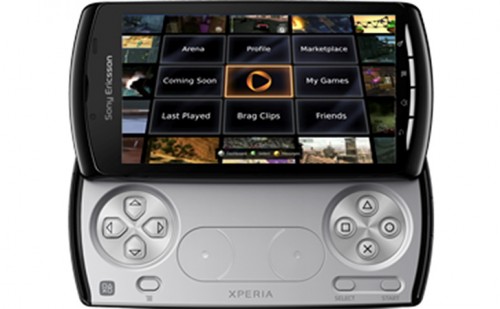 However, Remote Play was not available – you couldn't use the Xperia to play games running on the PlayStation 3. This isn't the first time Sony missed an opportunity to boost the standing of one of its devices using its other product lines (which is strange as the PS3 was basically Sony's way to ensure Blu-ray won over HD-DVD).
Sony never made a successor to the Xperia Play. Maybe it was the poor sales of the phone itself (though a second generation could have done fixed many issues). Or maybe it was the failure of the PlayStation Vita – that stung so bad that Sony never made another portable console.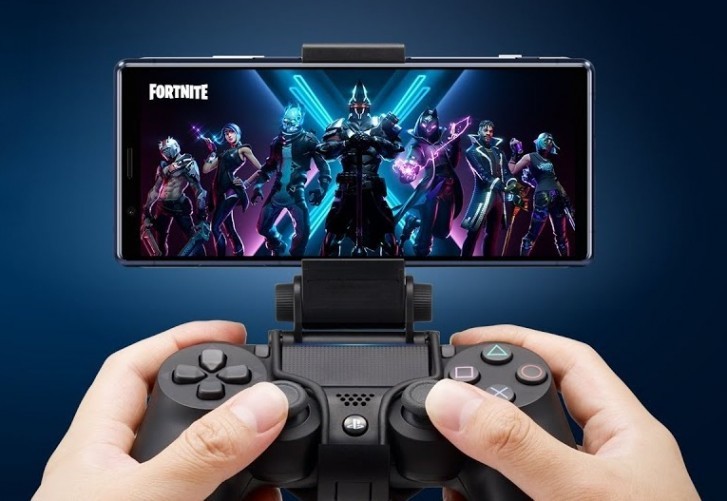 The good news is that Sony has adopted Microsoft's view of Android – embrace it and use it to popularize your products. PS4 Remote Play is now available on any Android phone, not just Xperias.
Better yet, the ones running Android 10 can connect to a DualShock 4 controller over Bluetooth (otherwise, a wired connection was required). Who needs a phone with built-in hardware controls now?
Related
Dhani The Great
01 Feb 2023
Kxk
With the rise of dedicated Gaming Phones such as ROG Phone, Black Shark, and Redmagic, i think it would be a perfect time for Sony to revive the Xperia Play so that it could compete with those phones. So far, Sony Flagships are mainy focus on photogr...
The adreno 205 wasn't weak it just didn't run as good on higher resolution phones. I had it in the Sony Ericsson Live Walkman which was like a bigger Xperia Mini but with stereo speakers and a HVGA screen think it was 480x320 resolution and...
OuttaControl
01 Nov 2019
xqE
Reason it failed was one of many Sony failures as company, insane price at start (around 600€ in 2011, probably most expensive phone), with hardware in range of midranger in 2010. I was looking forward to this phone, but SII was cheaper and better de...
Popular articles
Popular devices
Electric Vehicles