Flashback: the Samsung Galaxy S II was a best seller, its variants ushered in the 4G era
Peter, 16 February 2020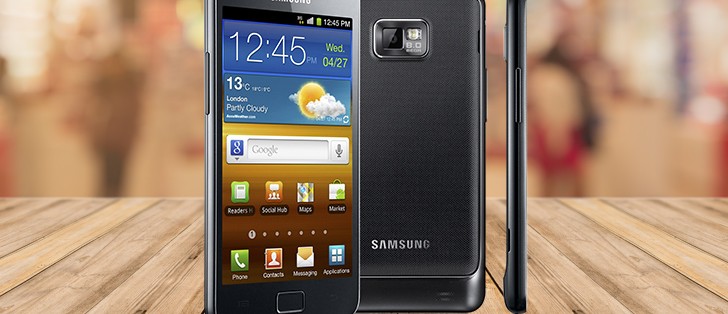 This week Samsung unveiled three Galaxy S20 phones - well, five models actually, as each phone has a 4G and a 5G version, except the Ultra, which is 5G-only. If you think that's a lot of models, then you don't remember what happened when the Galaxy S II was unveiled.
The Samsung I9100 Galaxy S II was announced nine years ago in February 2011 and released in April that year. It was the second edition of Samsung's new flagship line, packing some of the best tech that the company had to offer, including a 4.3" Super AMOLED Plus screen and Exynos 4210 Dual chipset.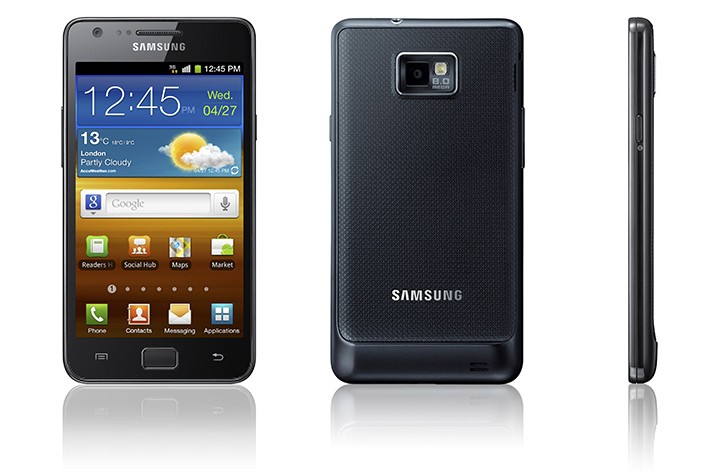 The Galaxy S II display panel featured a full RGB stripe, which improved the sharpness even as the resolution remained the same (480 x 800px) compared to the original Galaxy S. It was a tad larger too, though 4.3" is minuscule by today's standards. But this was the phone that the original Galaxy Note was based on and it was the Note that kicked off the large screen madness.
Anyway, the Exynos was among the first generation chipsets with a dual core processor and it was among the fastest of its day. Motorola tried to advertise the Atrix as "the world's most powerful smartphone", but the UK Advertising Standards Authority found that the Atrix processor was not as fast as that of the Galaxy S II.
The latest TouchWiz 4.0 featured support for hardware acceleration, which made its (admittedly busy) graphics animate smoothly. The phone began life with Android 2.3 Gingerbread but it would be updated to 4.1 Jelly Bean before it bowed out.
The camera was upgraded to an 8MP back-side illuminated sensor. Thanks to the new chipset, the Galaxy S II could record 1080p video - with around 2MP resolution per frame, that was quite a feat back in the day. Then again, it's only 1/16th of the 8K resolution that the Galaxy S20 trio can pull off. Things have changed a lot over the last 9 years.
The Galaxy S II proved to be a hit for Samsung and is one of the phones that helped propel the company to #1 manfacturer globally. The phone was selling like hot cakes, moving 3 million units in 55 days, 5 million in 85 days and going up to 10 million in the first 5 months of availability. In Q3 of 2011, Samsung overtook Apple in terms of smartphone shipments (the South Korean giant had doubled its market share compared to Q3 2010).
This is where things start to branch out. Samsung introduced the I9100G Galaxy S II relatively early - it was virtually the same phone, except the Exynos was swapped out for a TI OMAP 4430 (same CPU, but the Mali-400 GPU was replaced by PowerVR SGX 540).
The reason we wanted to focus on the Galaxy S II for this Flashback article is because it came out right around the time that carriers in North America and South Korea were starting to promote their newly activated next generation networks - 4G.
The Galaxy S II i777 for AT&T was essentially identical to the global S II and was a 3G-only phone. A few months later, the Galaxy S II Skyrocket i727 came out. This one had a slightly larger screen, but more importantly it switched to a Snapdragon S3 chipset, which brought an LTE modem. The Skyrocket and the HTC Vivid were among the first 4G phones on AT&T brand new LTE network. It was so new that when we reviewed the Skyrocket, New York still didn't have 4G coverage.
There was also this weird version - the Samsung i927 Captive Glide. It was technically part of the Galaxy S II family, but it was almost completely different. It had a slide-out QWERTY keyboard, a smaller 4.0" Super AMOLED display and was powered by an Nvidia Tegra 2 (same chipset as the Moto Atrix).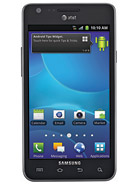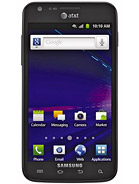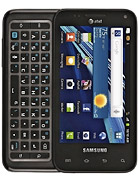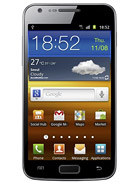 Samsung Galaxy S II I777 • Samsung Galaxy S II Skyrocket i727 • Samsung i927 Captivate Glide • Samsung Galaxy S II LTE I9210
Telstra and Optus in Australia, Rogers in Canada, Boost Mobile and Virgin Mobile in the USA, even China Telecom all received custom versions of the Galaxy S II LTE I9210. T-Mobile (Galaxy S II T989) and Telus (Galaxy S II X T989D) received an interesting variation of this model, it used the Snapdragon S3 chipset, but featured only 3G connectivity. Qualcomm's modem was still faster than the one in the Exynos, offering 42Mbps downlink, double what the vanilla Galaxy S II could pull down.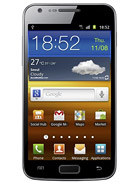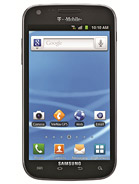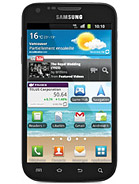 Samsung Galaxy S II LTE I9210 • Samsung Galaxy S II T989 • Samsung Galaxy S II X T989D
The likes of the Galaxy S II Epic 4G Touch for Sprint (US Cellular got a very similar device) stuck with the Exynos 4210 chipset but featured CDMA and EV-DO connectivity - this was a competing 3G standard that is now all but dead. KDDI in Japan and LG U+ in South Korea also received EV-DO phones.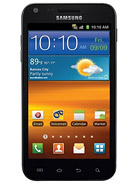 Samsung Galaxy S II Epic 4G Touch
There was a Galaxy S II HD LTE as well, which upgraded to a 4.65" Super AMOLED screen with 720p resolution - this one one of the first HD panels by Samsung. AT&T was going to get this as the Galaxy S II Skyrocket HD i757 but the model was canceled before release.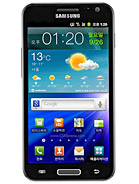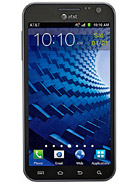 Samsung Galaxy S II HD LTE • Samsung Galaxy S II Skyrocket HD I757
The Samsung Galaxy S II is more than a phone - it's about a dozen phones. S II branded devices used no less than four different chipsets and four different connectivity configurations. Actually more than that, there were revisions we didn't even mention - the Japanese phones with i-mode.
Many of these variations were dictated by carrier needs. AT&T's 4G network went live in September 2011 and needed compatible phones - with LTE phones in stores, it could promote blistering new download speeds and charge a small premium for both phone and contract. T-Mobile wouldn't begin its LTE rollout until early 2013.
Today, the situation is similar except 5G is the new buzzword. Some carriers already cover the busiest parts of major metropolitan areas and are boasting how fast their new network is. Those carriers are already at work promoting the 5G variants of the Galaxy S20.
The selection of chipsets has narrowed down to just Snapdragon and Exynos, but this time around they are virtually equal in terms of connectivity (both require an external modem). Besides the chipset and some variation in RAM/storage options, however, the Galaxy S20 phones are nearly identical around the world - and none of them have awkward names like "Epic 4G Touch".
Related
Anonymous
14 Oct 2021
p2r
I didn't owned this phone but I used few s2 devices of some friends'. I can say the s10 and s10 plus are the real and last successors of the s2. Because of Galaxy S2, I owned s10 plus. I was very jealous to s2 and htc sensation users. Just...
I remember this phone so well, bought mine in 2012. I was a die hard Nokia fan since early 2000's but I skipped the Symbian touch screen phones and also did not want to jump to WP. So Android seemed like the only real way to go (I will NEVER buy an i...
William Fan
27 Feb 2020
sxr
Oh man, I got converted to AMOLEDs when I saw my friend have this one! You'll know the difference of LCDs against LEDs back then. Ever since I got into the Samsung "ecosystem" too lop
Popular articles
Popular devices
Electric Vehicles