Flashback: weird phones from unexpected brands (Marshall, Puma, Facebook)
Peter, 11 October 2020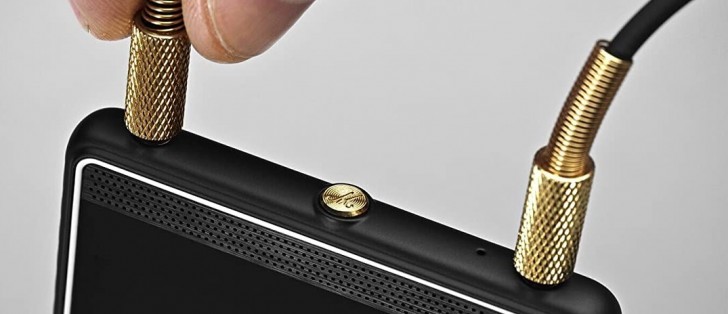 You know all the big smartphone-making brands, since you're reading this site, you probably hear about them every day. However, sometimes an outsider has a go at designing a phone to complement its usual business. Today we will look at few interesting examples of just that - the results are often intriguing.
Marshall London
Marshall is best known for its guitar amps, though it makes other audio hardware – speaker cabinets, headphones and so on. And that one time in 2015 it made an Android smartphone.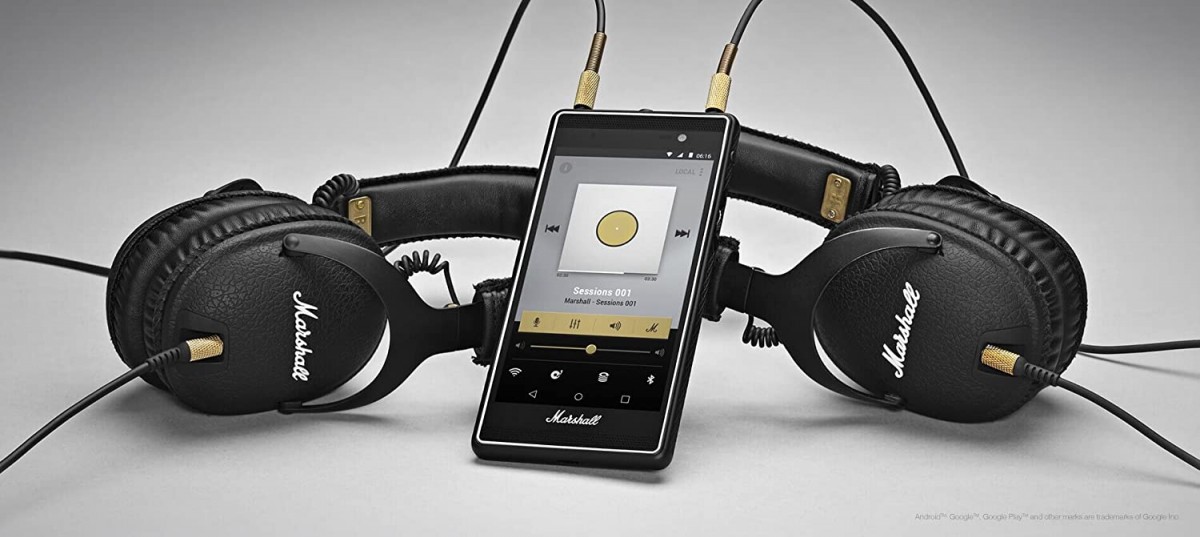 The Marshall London was a curious device as it had two 3.5 mm jacks. They could be used as outputs – that is you and your friend can plug in two pairs of headphones and listen to some music. Each jack had a dedicated Wolfson WM8281 sound hub instead of just splitting the signal. This also made it possible to adjust the volume on each jack separately. And notice that you got proper volume control instead of clicking buttons.

But using the jacks as inputs is where it got interesting. You could plug in a guitar into one jack and headphones into the other. Guitar amps are the company's bread and butter and this phone was a perfect embodiment of that. It came with several recording apps pre-loaded, which could be accessed through the M button.
The LoopStack app, for example, lets you record a short sound clip, which is then replayed in a loop. Then you can record a new clip to stack it on top, then another and more – search "live loop" on YouTube for that kind of "one man band" kind of music.
You could also plug in a proper microphone into one of the jacks, but the London came with stereo mics of its own. Those were pretty high quality too. The phone also had powerful front-facing speakers.
As a music tool, the Marshall London was quite impressive. As an Android smartphone, it really wasn't that good. It had a 4.7" IPS LCD with 720p resolution and was powered by a lowly Snapdragon 410 chipset with 2GB of RAM and 16GB storage. This was a $585 phone, so if you just wanted a smartphone, there were much better options.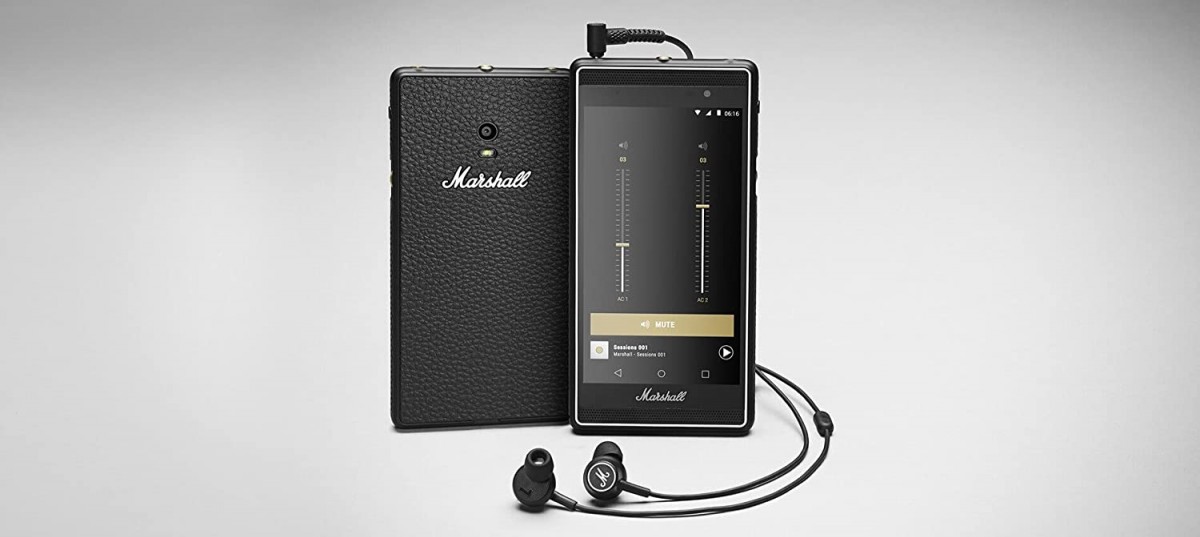 None of them, however – not even phones today – can replicate the London's features without add-ons.
Ulysse Nardin Chairman
While the Marshall London is an example of a company's trade successfully translated into phone form, this one is not. You wouldn't have heard about Ulysse Nardin unless you have familiarity with luxury Swiss-made mechanical watches.
It has decades of experience making automatic watches, that is mechanical watches that get wound automatically by harvesting energy from the movements of your wrist. This means that the watch has energy for as long as you wear it – wouldn't it be nice if the same could be done for phones?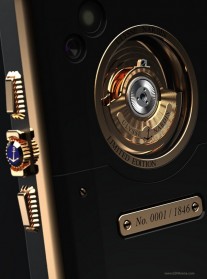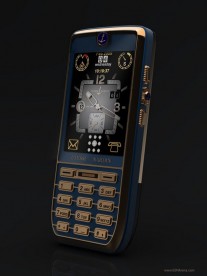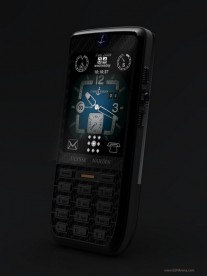 The Ulysse Nardin Chairman converted kinetic energy to electricity to top up its battery
The company attempted to do just that with the Chairman. It had an offset weight on its back that would rotate as the phone moves with you. Instead of winding a spring this generated electricity to top up the battery. It was a cool-looking gimmick, but it stood no chance of meaningfully extending the battery life.
However, this was more of a showpiece than a practical gadget. Just like the Ulysse Nardin watches, each of the 1846 Chairman phones were hand-assembled using strict guidelines for quality.
The base model started at a reasonable $14,000 (well, reasonable by luxury Swiss watch standards), but the price tag could balloon to over $100,000 if you wanted 3,000+ hand-cut 17-karat diamonds to be embedded into the phone – a process that took over 700 man-hours, which lead to a 7-month waiting period.
As for the phone itself, the Ulysse Nardin Chairman was fairly capable for a 2009 model. It had a 2.8" touchscreen (with multi-touch support), a 5MP camera, Wi-Fi connectivity and even a fingerprint reader (the first iPhone with a FP reader was the 5s from 2013). Not bad, but a tad too expensive for our tastes.
Puma Phone
The Puma Phone (made by Sagem) had a much saner approach to extending battery life – it had a solar panel on its back. One hour of charging was supposed to be enough for 30 minutes of MP3 playback or to keep the phone alive long enough for you to send out 30 text messages. The reality was that the solar panel didn't work all that well. Or at all.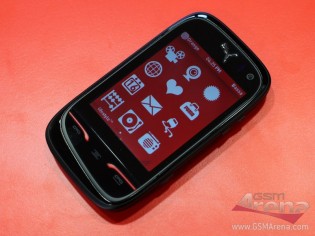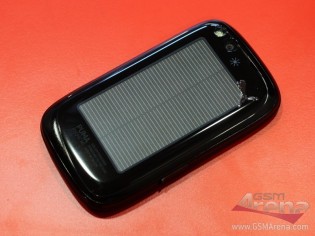 The Puma Phone had a solar panel to charge up its battery
Anyway, this phone came out in 2010 and had a 2.8" resistive touch screen (so no multi-touch) with 240 x 320 px resolution and a 3.15 MP camera. No Wi-Fi either, but this wasn't competing with the Chairman. It wasn't trying to.
It had a built-in GPS receiver as well as a Bike Tracker and a Run Tracker, plus a step counter. As you would expect from a Puma-branded phone, the focus of this one was exercise.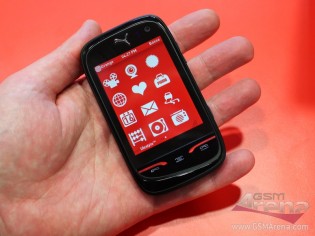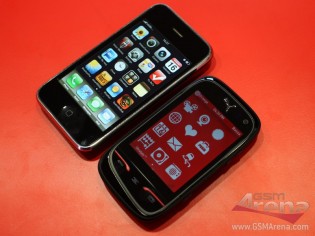 Puma in the hand • next to an iPhone
It did a bit more than that, though. It wasn't a smartphone, but it had Facebook, Twitter, Flickr and YouTube integration, plus Puma Icon Messaging, a chat client. And it could handle video calls over 3G using the built-in 240 x 180 px front-facing camera. Not bad for a $450 phone, considering this was before cheapo smart bands and affordable smartwatches became prevalent.
Adidas miCoach
The rivalry between the two Dassler brothers isn't limited to sports clothing. In 2008 the Samsung F110 was re-skinned as the Adidas miCoach. This one relied more on external add-ons than the Puma Phone, which made the whole thing more involved but also more accurate.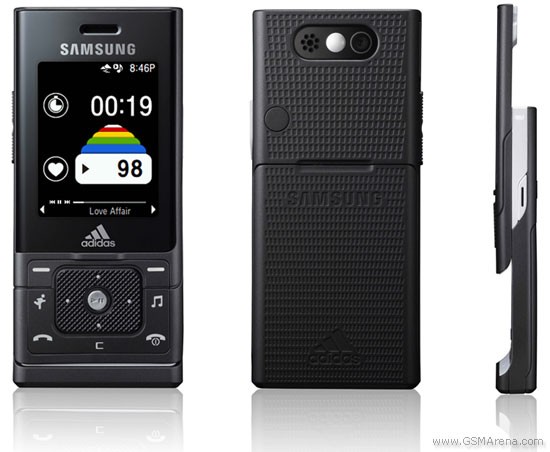 The miCoach could be connected (wirelessly) with an Adidas Heart Rate Monitor belt and a Stride Sensor that clips to your shoe. The miCoach software handled, well, the coaching. It would, for example, instruct you to run 1 mile as fast as you can. This was called the Assessment Run and it helped analyze your current shape.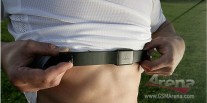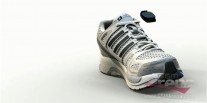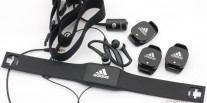 Adidas miCoach accessories: Heart rate belt • Stride sensor • A closer look
There were various goals you could pick form – "Learn to run", "Get fit, stay fit", "Lose weight", "Run a race", "Run faster, "Run longer" and so on. Data of your progress could be synced to your computer and from there to the micoach.com website (using the optional data cable). More details in our review.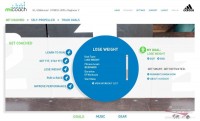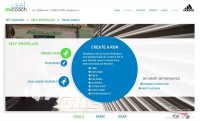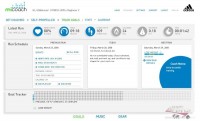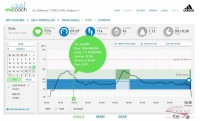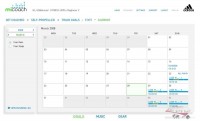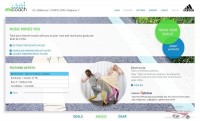 The micoach.com site had extensive tools to plan your exercise and track your progress
These days smart bands and smartwatches have taken over most of this functionality, though some phones still support ANT+ if you want to connect dedicated exercise equipment.
Vodafone 555 Blue
The Vodafone 555 Blue was a Facebook phone – not like the HTC ChaCha or HTC First, this handset barely did anything more than being a phone and connecting you to Facebook.
Like the ChaCha, it had a landscape display (2.4", 320 x 240 px) and a hardware QWERTY keyboard for easy typing. One button on the lower right of the keyboard bore the Facebook logo and instantly launched the social networking app.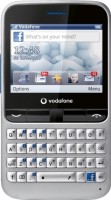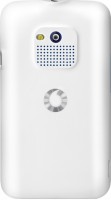 The Vodafone 555 Blue - a Facebook-connected feature phone with QWERTY keyboard
Then you could type out a status update or send someone a direct message. You could also snap a photo with the 2 MP camera to include in your posts, but sharing videos was disabled (those 3GP clips looked pretty bad, anyway).
The screen didn't support touch, by the way, you navigated the UI with an optical trackpad. The custom UI took some inspiration from BlackBerry of all things.
While not a smartphone, you could install some Java app from the Vodafone Live! Portal. This included some games, but lacked Twitter, for example, so you had to use the web browser for that. Note that this only had 2G connectivity, so it had a very slow data connection (EDGE). In other words, browsing the web was a pain.
Still, a £60 that would feed your social networking addiction was a good deal back in 2011.
Related
Motorola V100 is dead - RIP.
Popular articles
Popular devices
Electric Vehicles