All OnePlus orders above $100 get free shipping
18 January, 2016
OnePlus has just announced that it will be offering free standard shipping on all orders $100 and up. The number (and consequently, value) varies by country and is €100 or £60, for example.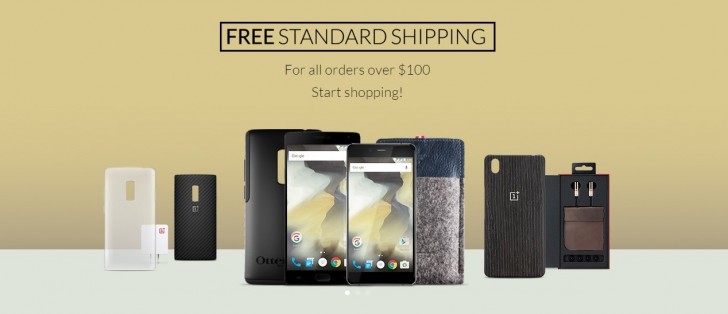 In effect, what this means is that every order containing a smartphone (One, 2 or X) will be eligible. If you're only shopping for accessories, though, you'd need to purchase a whole bunch of cases and/or backs, or team up with a similarly inclined friend.
Priority shipping will also get a price cut. For a single OnePlus 2, shipped to the US, that means $9.63 instead of the $17.63 it was until now. To the EU, the savings are €8 flat, the service now costing €16.49, instead of €24.49.
Related