Galaxy A6 and A6+ completely detailed on Samsung's Indonesian website with Bixby
Enrique, 30 April 2018
Earlier today, we saw leaks of the Samsung Galaxy A6, however, it appears that it's the end of the rumor-era for the Galaxy A6 duo since both devices have been fully detailed on Samsung's Indonesian website.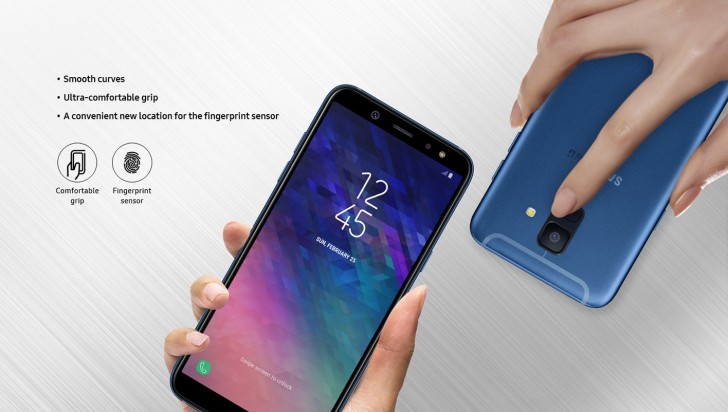 Starting with the display, both the A6 and A6+ will have Super AMOLED Infinity displays. The smaller model has a 5.6 HD+ while the larger A6+ has a 6-inch FHD+. Over the display, both devices have a front-facing flash. There is a 16MP/24MP sensor here, respectively.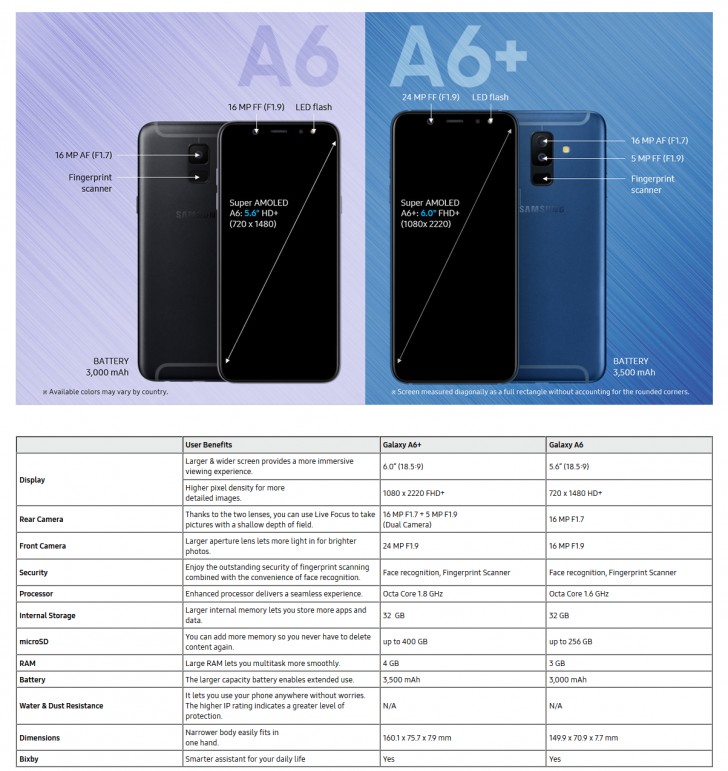 Only the larger A6+ will have Live Focus like on the Galaxy Note8 and on the Samsung Galaxy S9+. This is achieved with a 16MP+5MP dual camera setup. The smaller A6 has a single 16MP camera. Meanwhile, the battery capacities are 3,000 and 3,500 mAh batteries, respectively.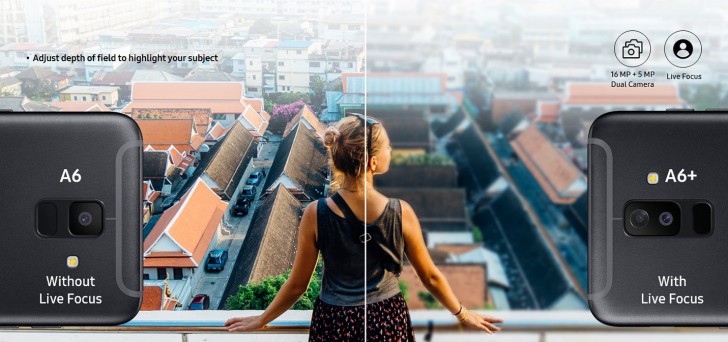 The site also shows Bixby as a feature of the Galaxy A6 and A6+. This isn't the full Bixby suite, though – as Bixby voice is not available for either A6 model since there is no dedicated Bixby key and a hotkey wakeup phrase like "Hello Bixby" are mostly seen on devices with higher-end CPUs that are designed to handle this efficiently.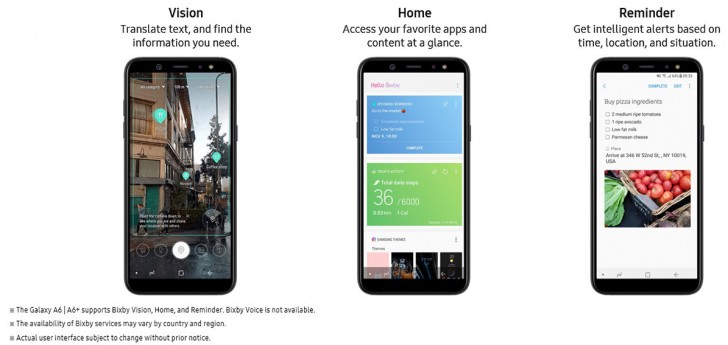 Both devices will come with 32GB of internal storage and will be expandable with a microSD card. The A6+ gets 4GB of RAM while the A6 gets 3GB. The processors aren't listed here, but based on the clock speeds in the spec sheet above, these correspond to the smaller A6 using an Exynos 7870 while the larger A6+ packs a Snapdragon 450.
Pricing is still not concrete, but according to previous rumors, the A6+ might cost anywhere between EU 360 – EU 400 while the smaller phone may be anywhere from EU 300 - EU 340.
There is no concrete release date, but the Indonesian website lists the phone as "coming soon". Check out the source link for the full details about the Galaxy A6 and A6+.
Related
I feel Samsung should come up with more competitive pricing .
Anonymous
02 May 2018
KLT
but the A series, with it's high priced device should be able to fight the SD 660 and also the rumored SD 710 (SD 670) device. The J-series need to fight the SD 636 such as the asus zenfone max pro & Xiaomi Redmi Note 5.
from zero to hero
02 May 2018
3iY
Only 636 is close to that score (about 115k) and yes, only in Antutu 7, because Antutu 6 or older versions of Antutu bench, shows lower numbers for any phone or soc, than with ver 7 But, after all, and for 300 euros they have 636 in A6+.. I hope so...
Popular articles
Popular devices
Electric Vehicles