Galaxy S7 and S7 edge don't have Samsung's music and video players preinstalled
Vlad, 22 February, 2016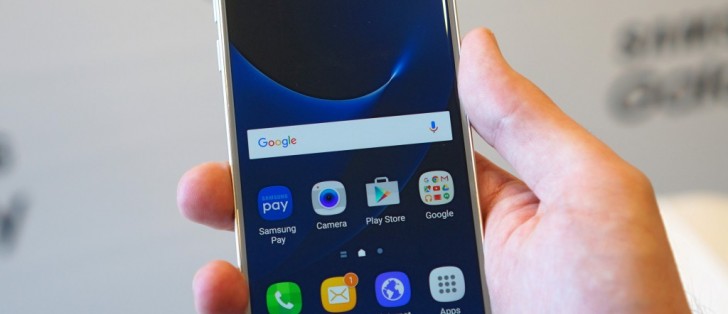 Samsung will not be shipping the newly unveiled Galaxy S7 and S7 edge with two of the apps we've gotten used to having on its handsets. We're talking about Samsung's music and video playing apps. These will not be part of the package you'll see when you first turn on either smartphone.
Instead, you will get Google Play Music and Play Movies bundled with the two flagships. If you do find yourself missing Samsung's own music and video players, rest assured that they will only ever be a few taps away, as part of the 'Galaxy Essentials' pack in the Galaxy Store. From there you can quickly download either one of them (or both) and start using it (or them) in no time.
On the other hand, Microsoft's app suite will come preinstalled on the S7 duo - think Word, Excel, PowerPoint, OneDrive, and Skype. And that makes sense when you consider that Microsoft is probably paying Samsung for the inclusion of these apps on its devices.
Related
Dey made music player and video player downloadable instead of compulsory apps. You can alwz install dem from galaxy must apps app...n s7 is most awsum and perfect phone ever made. Haven't find a flaw till now.
Most google apps are bloat as well.
VLC and MX Player are the best video players for android.. They both support subtitles and MX Player is very customizable. And on top of that, i love how on the left side of the screen you just slide and adjust the brightness, while on the right ...
Popular articles
Popular devices
Electric Vehicles