Google Duplex Assistant could replace call centers, report says
Ricky, 06 July 2018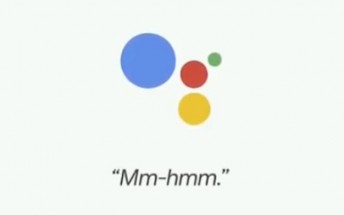 A new report from The Information claims that some large companies are in the very early stages of testing Google's natural language voice assistant, Duplex, to be used in corporate applications such as in call centers to answer customer service questions.
This report comes during a time when the cloud-based customer call-center industry is increasingly growing one that raked in $6.8 billion last year with no signs of slowing down. In fact, the industry is forecasted to reach $20.9 billion by 2022 and companies that are already in this industry include Amazon, IBM, Microsoft, Cisco, Avaya, and Genesys – all of which offer some kind of cloud call-center solution.
A Google spokesperson told The Information that the company isn't actively testing the technology with businesses but the "business could be exploring ways to use the technology on their own".
It's important that we get the experience right both for the people and for businesses and we're taking a slow and measured approach as we incorporate learnings and feedback from our tests – Google spokesperson
If successful, Google Duplex could disrupt the call-center business and potentially put many call center workers out of their jobs. On a similar note, we wonder if Google Duplex would be able to understand when a customer is calling with a bad attitude and respond with an appropriate amount of sass.
Google's Duplex demonstration was very likely one of the most buzzed about topics at this past Google I/O conference. Google Duplex is an extension of Google Assistant that takes natural human-sounding language to call actual businesses and speak to people, all while posing as a real person.
This demonstration both amazed and freaked people out due to the possible moral issues that are at stake. Google later stated that a call from Google Duplex would identify itself as such before starting the conversation.
Related
as with any organization there are procedures that need to be followed we just do our job and if that involves telling u that the issue will be resolved in the next 24hrs and it isn't, its not our fault, we do our part but as always sometimes there a...
Time to change my profession :)