Google Home and Amazon Echo might support voice calls soon
Vlad, 15 February 2017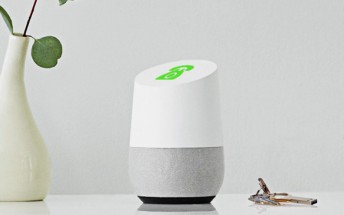 The Google Assistant inside the Google Home device and Alexa from Amazon's Echo line of smart speakers may soon be able to make and take phone calls for you. This information comes from a new report allegedly originating with "people familiar with the matter".
They say that by the end of this year, both Google's and Amazon's speakers could have support for voice calls. So you'll be able to say "call Mark" and that would happen. It's conceivable that the speakers will also ring when someone calls, but it's unclear if that functionality will actually be baked in too.
What's more, there's no mention on how this will work - will your cell number somehow be paired with your speaker? Will your speaker get a phone number of its own? What's more, the requirement for access to emergency services is slowing down the potential rollout it seems. There's also privacy to worry about, as well as some ancient telecom regulations. So despite the fact that the technology to make this work is mostly in place, it may take a while for the feature to make its debut.
Related
Wow never thought about ransom ware! Always thought about them hacking in and changing settings and things of that nature. I will stay in my bubble and keep believing thats not possible just yet. (Give them time though)
I have a bad feeling that there will also be a Bixby Home coming.