Google is testing some UI tweaks for a 2018 Pixel Launcher redesign
Victor, 31 March 2018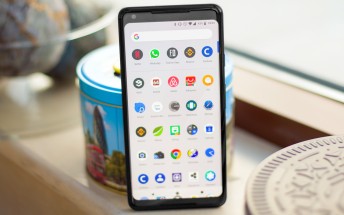 Google has never been one to shy away from shipping hidden, in-development code inside production software. It's one of those little things about the web titan than can put a smile on any enthusiastic developer or modder's face and is typically how we get early clues about upcoming features and design changes.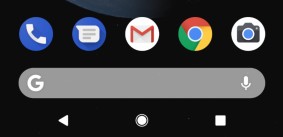 Old Pixel Launcher home • New Pixel Launcher home
This time around, one of the guys over at XDA managed to unearth some UI tweaks in the latest official Pixel Launcher APK. These are subtle, but still quite noticeable and, for now, affect the Google search bar. The biggest apparent difference being that instead of appearing as one solid element, the new design has the voice search icon separated out into its own little bubble.
The developer parameters associated with the new look have reasonably telling names:
pixel_2018_qsb_use_two_bubbles pixel_2018_qsb_mic_stroke_width_dp pixel_2018_qsb_mic_opacity
So, there is little doubt that Google is planning at least some form of re-design for 2018. The original source of the find cites a Google Pixel 3 device moniker on numerous occasion. While we are definitely not dismissing the likelihood of a new Google Pixel already on its way, a more timid attitude seems in order at this point. At least until we get some more tangible evidence, that is.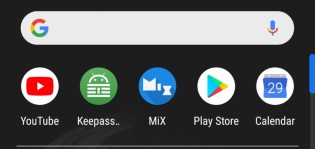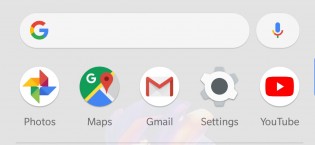 Old Pixel Launcher app drawer • New Pixel Launcher app drawer
What does seem a lot more likely at this point, however, is some sort of overhaul of Google's long-standing Material design language. Perhaps, this is just our first taste of a much bigger picture. Google I/O 2018 is only about a month away. But, we digress. If the Pixel Launcher and the design direction it's apparently heading towards appeal to you, but you don't own a Pixel phone, you can check out the rootless Pixel Launcher app. The developer has already promised to implement the new beta search bar design into his APK as an optional tweak very soon.
Related
I don't know why a superfast phone has too lite launcher I think google could make more & more........
I don't know why a superfast phone has too lite launcher I think google could make more & more........
U need to based ur ui on microsoft launcher its really good