Google Maps will soon let you share your real-time location
22 March 2017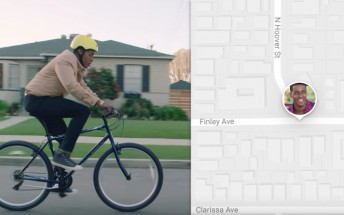 Here's some good news for fans of the long-dead Google service called Latitude. Google Maps is soon getting real-time location sharing abilities. This new feature will be rolling out worldwide to all of its users on Android and iOS.
When you get access to it, you'll be able to quickly share your current whereabouts with anyone you want, for as long as you want. This works for trips too, so you can basically share your progress on your way to your friend's house, with an ETA included. It's all explained neatly in the promotional video below, which focuses on a surprise birthday party.
So, to share your location either go to the new option in the side menu in Google Maps for Android or iOS, or tap the blue dot that represents where you are. Then you select who to share with and for how long. If the people you share with aren't Google contacts, you can send them a special link through any messaging app you want.
While you're sharing your location, the people you've chosen will see you on their map. In your Google Maps app there will be an icon above the compass reminding you that you're actively sharing your location. You can stop sharing at any time. When you're navigating somewhere, you can tap More on the bottom of the screen and choose Share trip. People you share this with will be able to follow your journey on their map. Trip sharing automatically ends when you reach your destination.
Related