Google officially releases Android P, calls it Android 9 Pie
Prasad, 06 August 2018
Google is officially announcing its next major version of Android today. Called Android 9 Pie, the update is ready to roll out in its stable form and will be available for download today on Pixel devices. Devices from OEMs who were part of the beta program with Google will get their update before the end of fall this year.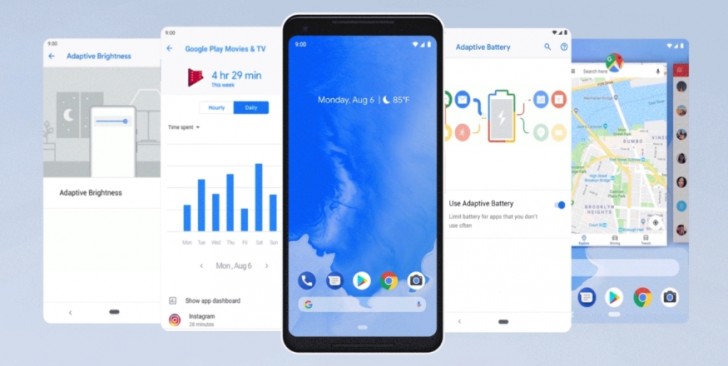 Android Pie is the ninth major release of Android and the successor to last year's Android Oreo. The update introduces several new features primarily centered around using machine learning to make your phone smarter.
One of these is Adaptive Battery, which figures out which apps you use less and cuts off resources to them to make your battery last longer. Similarly, Adaptive Brightness will automatically adjust the display brightness to your current location and what you are doing on the device.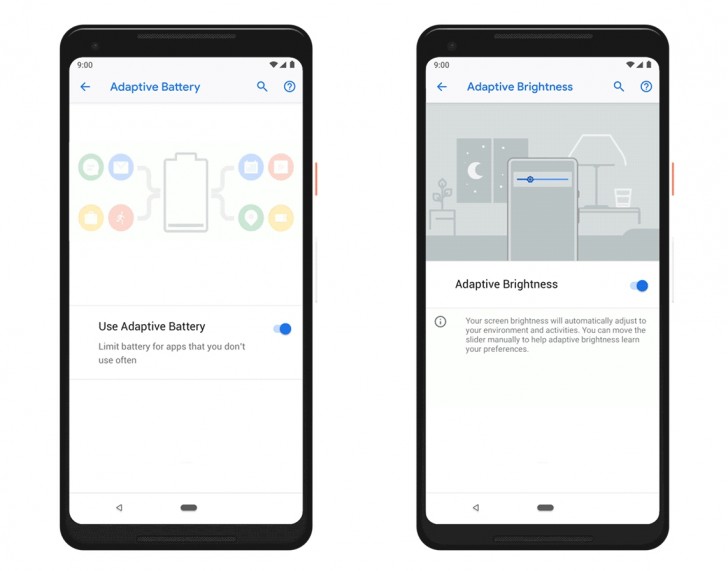 Adaptive Battery and Adaptive Brightness
Other use of machine learning is to make frequently performed tasks quicker. Slices (a pun on pie, apparently) is a new feature where apps can insert themselves into your searches so you can perform a task quicker. For example, if you search for Lyft in the Google app, Lyft will show a Slice with options to go Home or Work and you can tap those to quickly request a cab to those locations.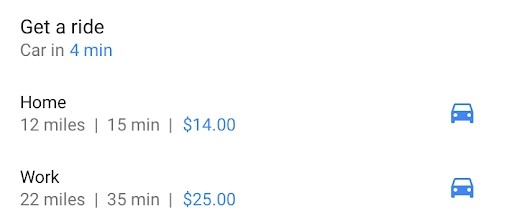 Slices
Another example is App Actions, which insert quick actions within the app launcher at certain times of the day based on your activities. You may see a button to quickly set navigation to your work place in the morning, or start a playlist when you plug in your headphones. These will improve as you use your phone.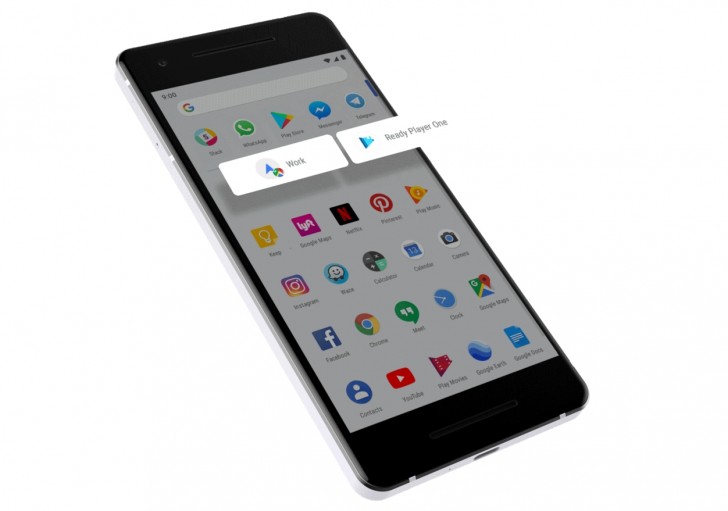 App Actions
Android Pie also introduces new system navigation. Three buttons at the bottom are now replaced by two, with the Overview mode being invoked by simply swiping up from the bottom in any app. You can interact with contents of the Overview windows without switching to them, including copying text from them and pasting into other using the updated Smart Text Selection feature.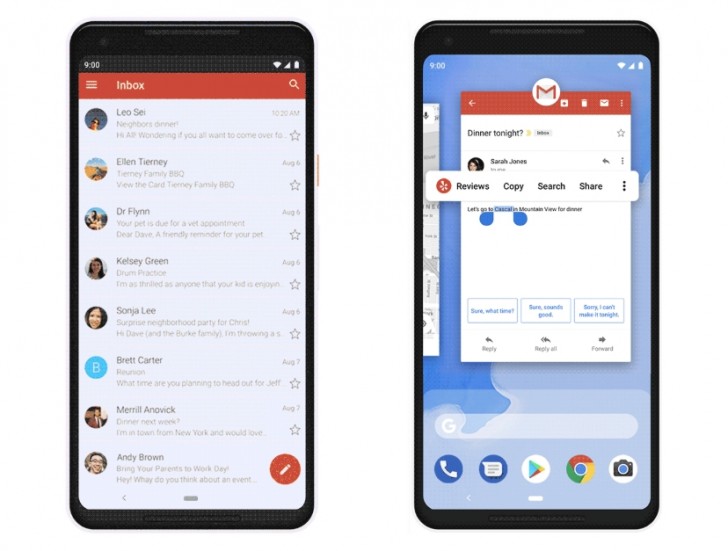 Overview
Notifications have also been updated, with new circular icons and expanded previews for messages with smart reply options.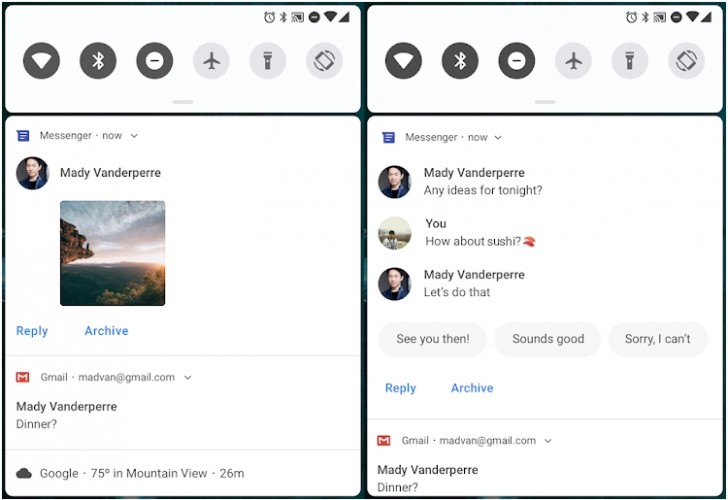 Notifications
Later in the year, devices will also gain the Digital Wellbeing features, which includes a new Dashboard that tracks your app usage and set App Timers to prevent overusing apps and also Wind Down that switches on Night Light and Do Not Disturb and turns the display grayscale so you don't overuse your phone before going to bed. These features can currently be downloaded on Pixel phones by signing up for the beta and others will get them later.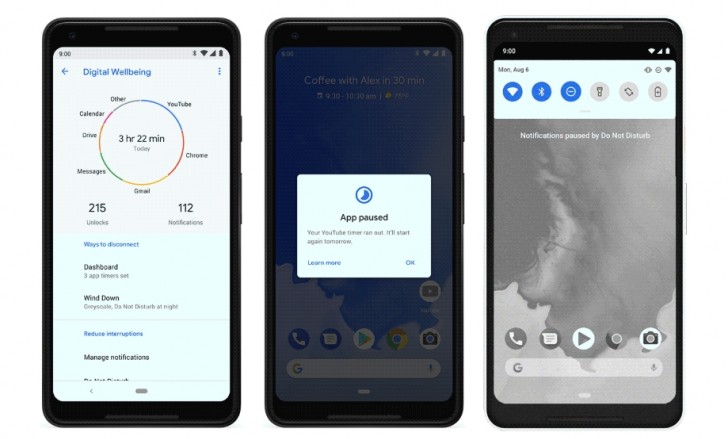 Digital Wellbeing
There's a whole bunch of other features too in this update, including several security improvements, but we will have to look at them in detail at a later date.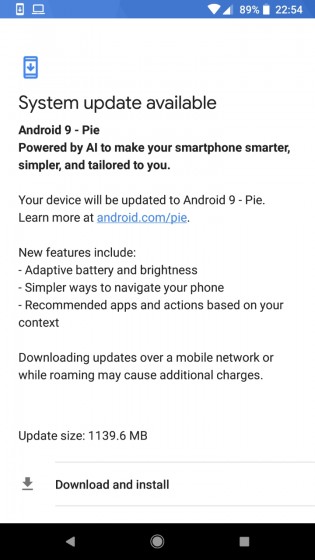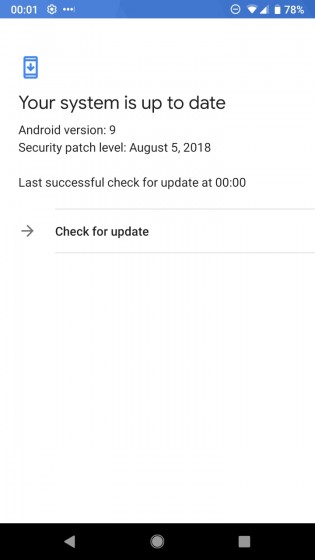 Google Pixel 2 Android Pie update
For now, if you have a Pixel device (or even an Essential Phone), you may have an update waiting for you in the Settings app.
Related
so that i dont trust Samsung any more. xiaomi is the best in option and price
when is the release date for samsung users
i agree. i have diff brands with diff models of smartphone but my samsung devices havnt have regular or up to date os. even their security update its hard to see to be rolled out. my s7 got the nougat after more than a year. now my s8 (almost the sam...
Popular articles
Popular devices
Electric Vehicles