Google Pixel 2 will allegedly ditch the headphone jack
Vlad, 07 March 2017
Google's Pixel and Pixel XL both have 3.5mm headphone jacks, but their successors might not. A new unconfirmed rumor is now claiming as much, and it's apparently based on "an internal Google document". The nature of that documentation hasn't been shared because it would put the source of this leak at risk, allegedly.
While we don't get a picture of said document, we are told that "the language used presents the removal of the jack as a matter of fact" - so this isn't something that Google is just considering at the moment, instead the decision has already been made. That said, all of this comes from only one single source, and the information hasn't been verified by others, keep that in mind.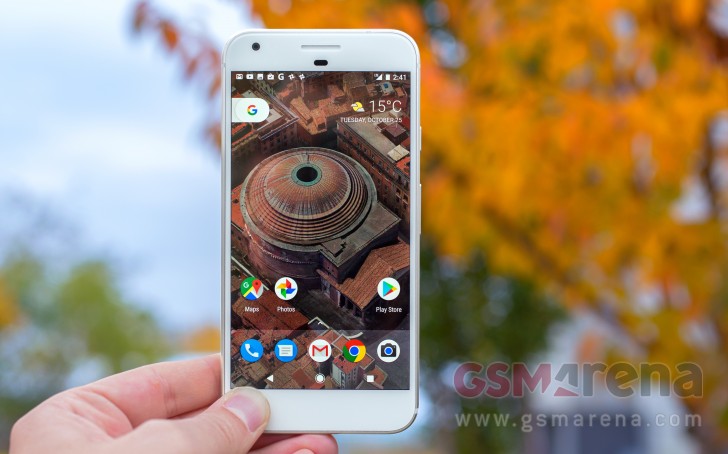 Google Pixel XL
So it's possible that this will happen, but there's also a small chance that it won't - maybe this document is old and the strategy has changed since. If the jack goes, it will be pretty ironic since Google took a stab at Apple's removal of the port at the Pixels' unveiling event. Also, this will be sure to alienate spec-chasers even more from the Pixel line, following quite a few outrages regarding the two devices that are now out (think bezels, lack of stereo speakers and water-resistance).
According to past rumors, the Pixel 2 and Pixel 2 XL should 'stay premium' and come with a focus on photography just like their predecessors, probably the Qualcomm Snapdragon 835 SoC, and maybe even water and dust resistance - that was still 'on the table' last we checked.
Related
They're only removing the headphone jack because they can't make phones waterproof with it like Samsung can😂😂😂&#­­128514;😂😂&#1285­14;
anticipate a law suite from Apple, it'l be hilarious to see Sjob babies wine about this....
Your whole point revolves around comparing USB-C audio to smartphones with WEAK DAC's, way to be fair to phones like the HTC 10, ZTE Axon 7, LG V20, LG G6, etc., which all have superior audio quality to LITERALLY ANY smartphone/headset combo that use...