Google Pixel 3 review
Angie Zampona, 31 October 2018.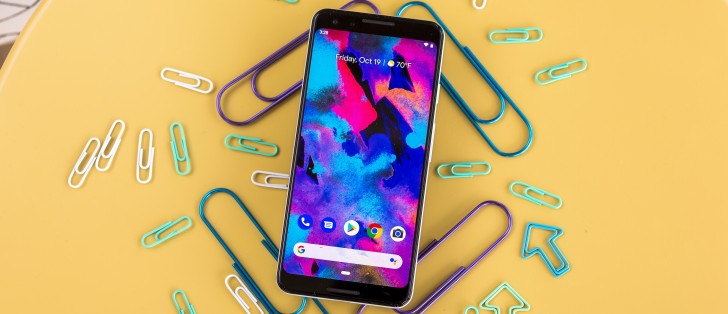 Single rear camera, still
The Pixel 3 only has one rear camera, where other top-tier models are equipped with two or even three. Well, Google reckons it can do just as well with one - for most things, at least. The numbers make it look familiar - 12.2MP of resolution (and that's just Google being overly precise, since 4,032x3,024 could easily have been rounded off to 12MP), 1/2.55" sensor, 1.4µm pixels, dual pixel autofocus, f/1.8 aperture, OIS. In one shape or form these are the specs of most flagship phone cameras today.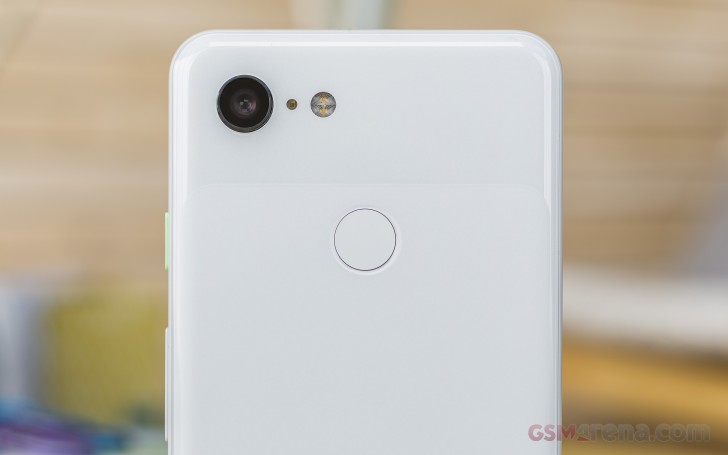 But then Google has its own thing on the software side and it has machine-learned to somehow make better use of this hardware than others. There's image stacking going on for HDR, the camera is taking shots before you hit the shutter so it has the necessary frames for when you actually do decide to tap, and the portrait mode uses not just depth data from the sensor but also checks against a vast library of images to make an educated guess what's subject and what's background.
You don't really get to tell what part of this is happening when just by using the camera app as it's pretty straightforward, though it has its weird bits. It launches into a stills viewfinder (that would be Camera mode) and you can flick left and right to change modes - Portrait and Panorama on the left, Video and More on the right. Alternatively, you can tap on the text labels. Google stubbornly refuses to make a vertical swipe switch from front to rear cam, so there's a button for that.
There's also a button to bring up the Super res zoom slider. The idea behind Super res zoom is that it uses the tiny motions from your hands and by taking several frames and stacking them compiles a higher-resolution image. It can then crop from the center portion of that to give you the field of view you'd get from a longer lens. Alternatively, if the phone is on a tripod, it'll wiggle the OIS elements around to get the slightly offset images it needs. It does sort of work.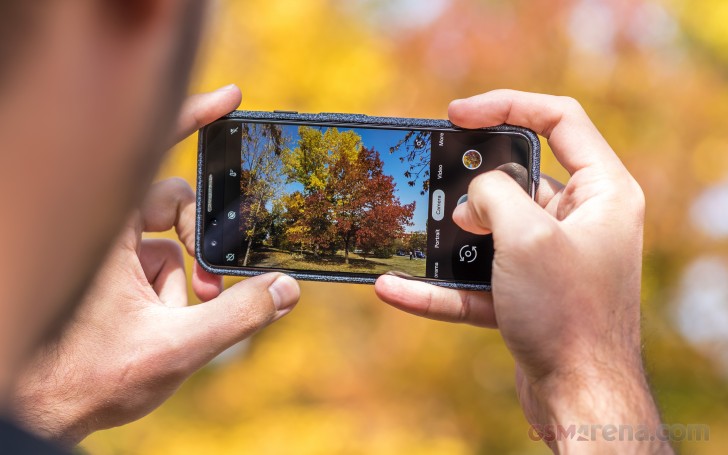 Anyway, the slider has arbitrary positions that aren't marked and they don't correspond to any particular magnification. So if you're, say, trying to do a shootout between the Pixel 3, an iPhone XS, and a Galaxy Note9, the others will give you a convenient '2x' button, but on the Pixel you'll be fumbling to match their coverage every time.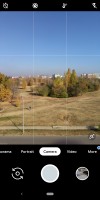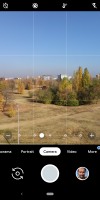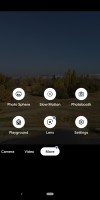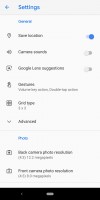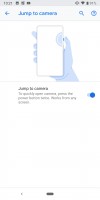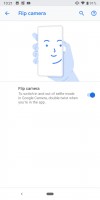 Viewfinder • Some zoom • Modes • Basic settings • Gestures
Okay, let's say you've switched to the front cam, where there are two of them, and the default view is the main normal 75-degree one. You zoom out to the wide one, like what you see and switch to video. Well, you're back to the normal one, so you need to zoom out again. Effectively, switching modes resets you to the normal cam. Makes us wonder if we'd be complaining if it was the other way around.
The More pane in the modes selector is where you should look for settings and such an arrangement has always puzzled us. A cog wheel icon in one of the top corners seems to make more sense. It makes more sense to look for more modes in the More pane and that's where Night Sight will eventually reside once it goes official sometime next month.
This is also where the new Photobooth mode is. So you press the button and then start making funny faces and when the phone deems them funny enough, it'll take a picture. Either we're just plain boring, or it has its threshold set too high, but we found that Photobooth wasn't too trigger happy. Oh, well.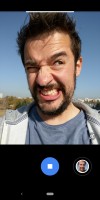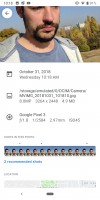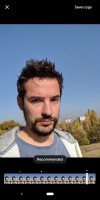 Photobooth • Top shot • Imagine the others...
Another new feature is Top shot. It's not a mode or a setting per se, it's just that after fact in the gallery you'll have access to multiple frames from around the time you actually pressed the shutter. The phone uses machine learning to suggest which is the best (everyone is looking at the camera, has their eyes open, and is smiling). Just make sure you have Motion set to On or Auto, because otherwise you'd be looking for Top shots to no avail (we did spend some time wondering what was wrong).
Image quality
Daylight shots from the Pixel 3 have good levels of detail, comparable to rivals with 12MP resolution (wink). Unlike those iPhone XSs and Galaxy Note9s, however, the Pixel's shots are quite noisy. Let's say that it's not in a bad way, but the difference is clear - a difference in approach. The color science is different between the three, with the iPhone presenting a slightly desaturated look, the Galaxy adding a bit of warmth to greenery and the Pixel having a colorful, but neutral take.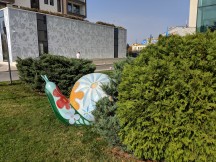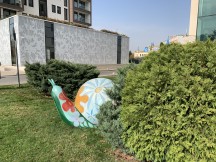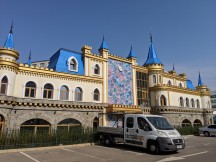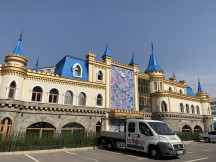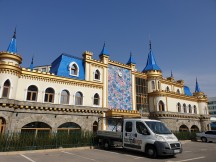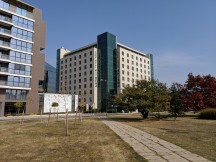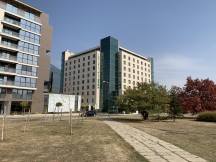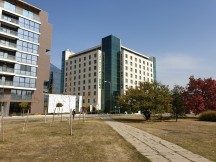 Camera samples, vs. archrivals: Pixel 3 • iPhone XS Max • Galaxy Note9
The HDR algorithm will give you a wide dynamic range with nicely preserved highlights and good contrast - gone are the days of out-of-this-world overdone HDR. Indoors and out, when there's a lot of light, the Pixel 3's images will look great.
We desperately wanted to believe Google had cracked it and managed to make zooming in possible without actually having a longer lens, but that's not really the case. In good light, the Pixel's super res zoom is simply no match for the telephoto cameras of the iPhone and the Galaxy.
It's not bad, and it certainly produces better results than cropping, upscaling and sharpening a wide angle image to match the FOV of a 2x zoom shot. Then there's the added benefit that the phone knows what you're framing and can expose for that, instead of the wider scene. And if there's not all that much texture to resolve, it'll compare more favorably. Still, per pixel sharpness is superior out of the iPhone and the Note.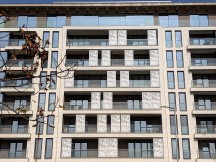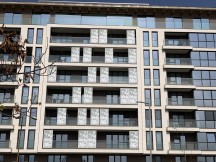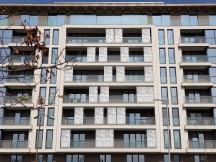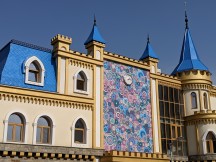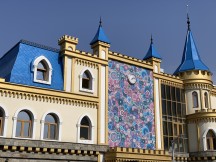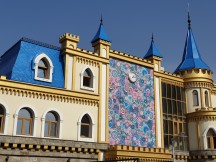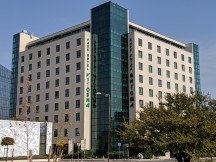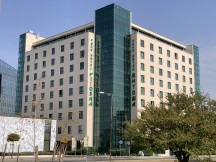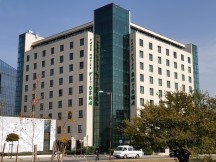 Super res zoom vs. optical zoom: Pixel 3 • iPhone XS Max • Galaxy Note9
Moving on to low light. At the time of writing, the Pixel 3's Night Sight mode is not yet officially available, but previous Pixels did more than okay without it, so there was no reason not to expect a great performance. It's what we got.
The Pixel applies very light noise reduction and low-light images turn out pretty noisy, but are well detailed. Colors are very well preserved instead of falling victim to the high sensitivities and there's the characteristic Pixel bluish neon glow to cold light sources.
If you had to choose between the Pixel 3, iPhone XS Max or Galaxy Note9 for low-light shots, it'll be a tough call with all of them doing a great job, though in different ways. The iPhone's shots are generally darker and duller, but somewhat better detailed, while the other two keep their colors livelier. The Pixel is the noisiest of the three, while the Galaxy is the cleanest, though it's an exercise in splitting hairs this.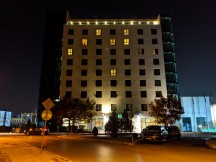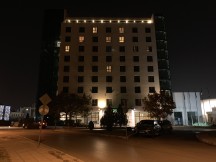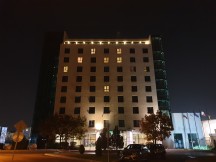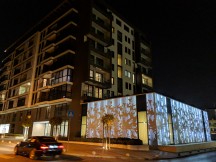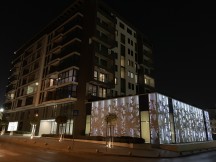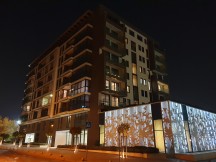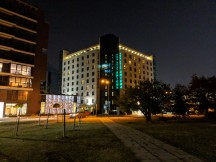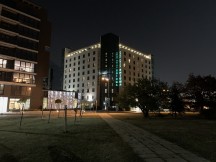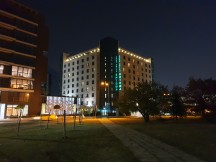 Low-light samples, vs. archrivals: Pixel 3 • iPhone XS Max • Galaxy Note9
Alright then, just because Night Sight is not official yet, doesn't mean we won't jump at the opportunity to test it if someone was crafty enough to dig up a working but disabled preliminary version in a publicly available APK and was kind enough to flip the switch to enable it. We took shots in the Camera mode of the official app and then in the Camera mode and Night mode of the ported app.
We found that Night sight is best suited to super dark scenes where the regular camera modes just won't expose long enough to bring out the shadows. The pseudo long exposures and image stacking that happens under the hood in the Night mode processing does produce noticeably brighter shots with detail in the shadows recovered and dynamic range that the eyes don't really capture.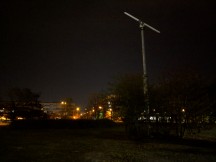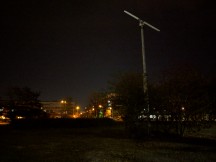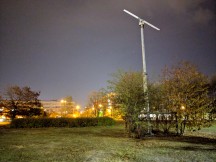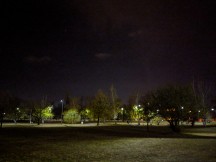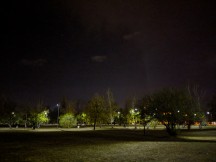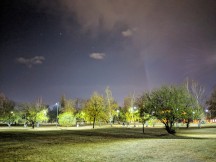 Low light: Official app, camera mode • Modded app, camera mode • Modded app, Night mode
Since you weren't there, trust us when we tell you that the scenes appeared to the eye the way they are rendered in the Camera mode. However, no one is saying that eyes are perfect and often you could want to capture a scene that you can't necessarily fully make out with in-body tech. In comes Night Sight.
The last shot below is perhaps an example when not to use the Night mode. The scene was pretty well lit and lifting the exposure to let in more light than necessary results in washed out colors. There's also a difference in how the official version of the camera app sees color compared to the modded one, though this could be a one-off example.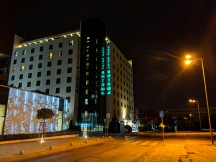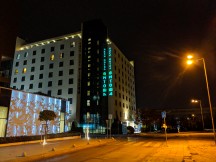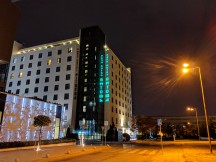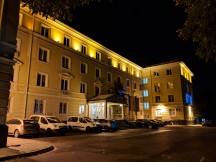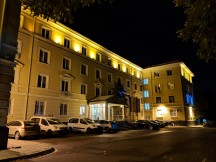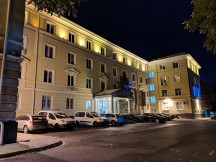 Low light: Official app, camera mode • Modded app, camera mode • Modded app, Night mode
And here's a couple more scenes we captured with just the modded app, before we came to our senses and started doing side-by-sides with the official release.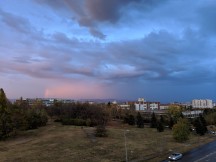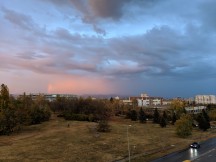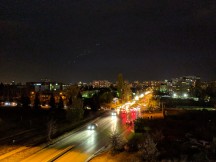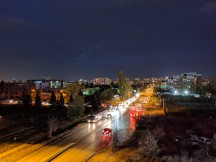 Low light: Modded app, camera mode • Modded app, Night mode
Google's prowess in computational photography is most readily apparent in the Portrait mode on the Pixel phones, doing things with one camera that others can't replicate despite having two to work with. While it's not infallible (none of them is), it does miracles for subject separation and also produces the most natural blur which also varies with distance - the farther, the blurrier.
Telephoto-based portrait mode implementations (those you'd find on the iPhone XS and the Galaxy Note9) put you at a certain distance from your subject. This is beneficial in that said subject (typically, a human) doesn't have a phone in their face, which is the case with wide-angle-based portrait modes (those you'd find on the iPhone XR and OnePlus 6T). The Pixel 3 puts its image stacking to use and delivers a slightly zoomed in perspective from its only (wide angle) camera, which is still 12MP in the end.
What all of that means for you is 1. The Pixel uses its high-quality camera for portraits, where telephoto-based solutions use the (let's face it) second-grade telephoto cams, so portraits taken in less than ideal light on the Pixel stand much better chances of looking good, and 2. Subject distance is such that it allows for a comfortable space between you and your...model?, so that they don't feel pressured, while it's also close enough that you can do self portraits with the main cam and be sure to fit your face in the frame - something that's not guaranteed with the 50-something mm equivalent telephotos.
Whew! Here's a bunch of portraits taken with the Pixel 3, iPhone XS Max and Galaxy Note9.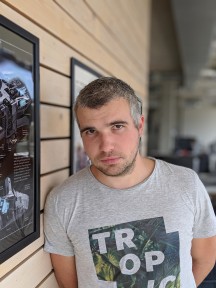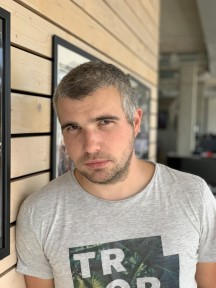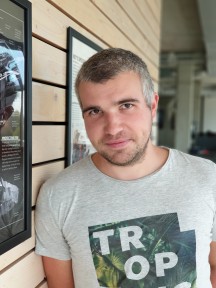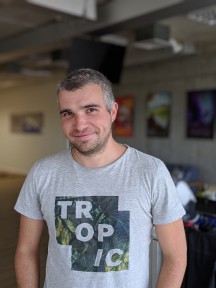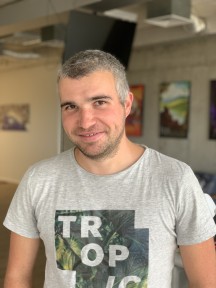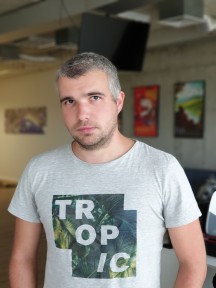 Portrait samples, vs. archrivals: Pixel 3 • iPhone XS Max • Galaxy Note9
You'll notice the Pixel's shots are sharper in all but the last sample thanks to the less than ideal light that's challenging for the tiny sensors of the telephotos and their dimmer apertures. That said, the Pixel's portraits have a ton of sharpening applied to compensate for the zooming in/upscaling so they're somewhat artificially crispy. The iPhone's skin tones are warmer, which we consider is more pleasing, but the Pixel's colors are more true to life.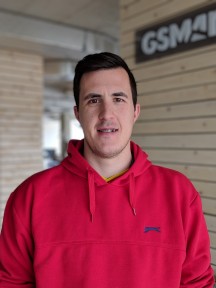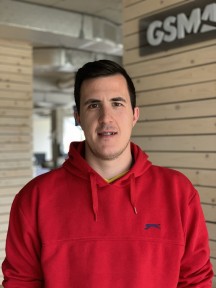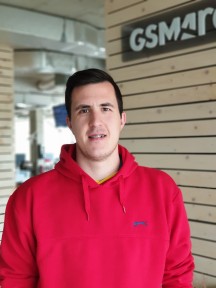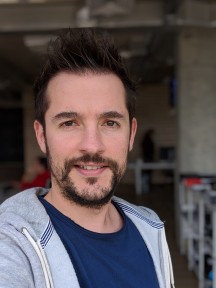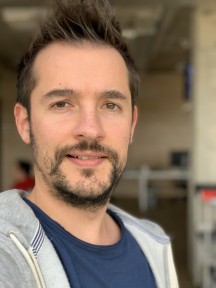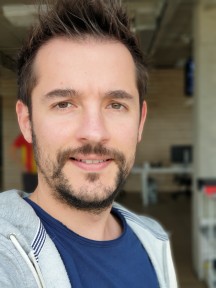 Portrait samples, vs. archrivals: Pixel 3 • iPhone XS Max • Galaxy Note9
Of course, you can use the portrait mode to isolate everyday objects. The way the Pixel's edge detection works means it's better with stuff the machine learning algorithms have already seen and recognize. Hence the rose is super well isolated despite the busy background, and the colorful ball of interwoven loops is blurred somewhat randomly. The thing is, we would have liked to see some blur applied to the front and rear plants in the tri-plant installation - no luck, though.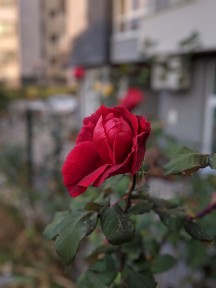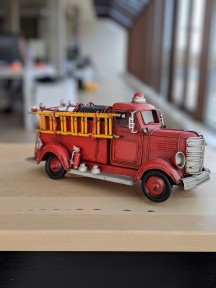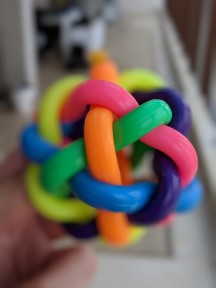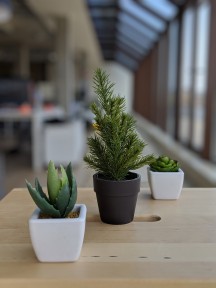 Portrait mode, non-human subjects
This seems to be all about the main camera. Which is a good juncture to plug our Photo compare tool, where you can examine the Pixel 3's rendition of our test charts against current rivals or other phones of your choosing. We've pre-selected the iPhone XS and Galaxy S9, but the drop-down menus are full of other options.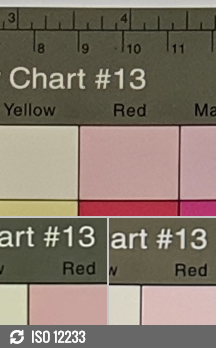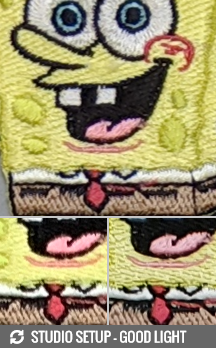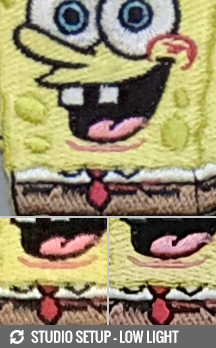 Google Pixel 3 against the iPhone XS and the Galaxy S9 in our Photo compare tool
2 selfie cameras, though
While Google sticks with the one cam on the back, selfies are treated to double the hardware and there's a couple of modules on the front, because you can Super res zoom in, but you can't go wider than what the hardware has to offer. So one of the cameras is a regular wide angle (75-degree field of view, we'll call it normal), the other is even wider (97-degree FOV), letting you fit more in the frame, be it scenery or comrades. Both cameras capture 8MP of resolution, and the primary one has an f/1.8 aperture lens with autofocus while the fixed-focus wider one is slightly dimmer at f/2.2.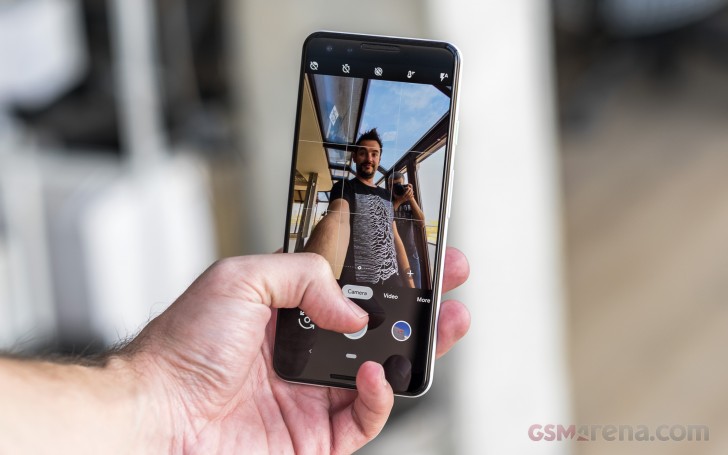 Regular selfies are sharp and detailed, with the familiar grittiness we've come to expect from Pixel photos of faces. Mug shots are well exposed and skin tones are rendered the way we think they look in real life.
You'd think this reviewer could gather round some colleagues to illustrate the difference in coverage between the normal and the wide camera. Nah, but there are pointers such as the number of leaves in the outdoor scene, and the trash can that wasn't supposed to be in the shot, obviously.
You can take selfie portrait shots with blurred backgrounds and you can do it with either cam. The ones with the wide angle shooter have more visible flaws, but they're easily forgivable.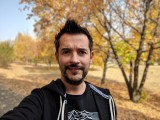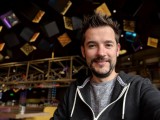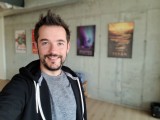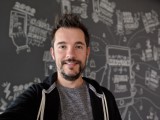 Selfie samples, portrait mode, normal camera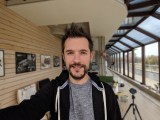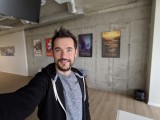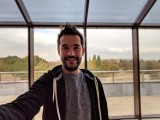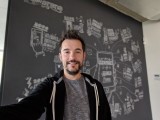 Selfie samples, portrait mode, wide camera
Video recording
The Pixel 3's top video recording mode is 4K/30fps, there's no 4K/60fps. The funny thing is, even in 1080p, the 60fps mode sits behind a meaningless toggle that switches between 30fps and 'Auto fps'. Well, Auto=60 in this case, at least in the scenes we shoot. How's that intuitive?
Anyway, 4K videos have a bit rate of 48Mbps, 1080p/60fps makes do with 33Mbps and 1080p/30fps gets 22Mbps. All videos are encoded with the h.264 codec by default, but there's a toggle in Advanced settings to switch to h.265. Audio is recorded in stereo at 192kbps - a new development after the Pixel 2's mono audio, and one that Google didn't even make a big deal of like Apple did with the iPhone XS.
Electronic stabilization is available in all modes, and can be switched off if you have other means in place for stabilizing the phone (like, you know, a tripod, beanbag, someone's shoulder, anything) or in case you'd like to have the entire FOV of the lens (EIS introduces a slight crop).
The thing is, though, the Pixel 3's stabilization is good enough to make you forget about these. It's particularly impressive if you're standing still and have the phone pointed at a subject, but it does similarly well when having to stabilize against walking. Pans are not perfect, however - there's a slightly nervous transition between the pan and the unnaturally good stillness before and after.
In general, videos have a bit of a restrained processing, with color saturation and contrast set a little conservatively. There's a ton of fine detail in 4K capture, but also more than the usual amount of noise.
1080p footage looks identical in terms of recorded detail, whether you're shooting in 30fps or 60fps, and that's some pretty great 1080p footage. The color science is no different than in 4K.
For those of you who want to pixel peep on your own computers, we've uploaded short samples straight out of the phone (2160p/30fps, 1080p/60fps, 1080p/30fps).
If you'd like to stare at some test charts instead (before, after, or during works too), our Video compare tool is just the right spot for the task. We've pre-selected the iPhone XS and the Galaxy S9 to get you started.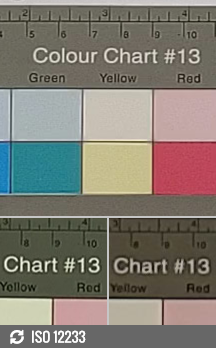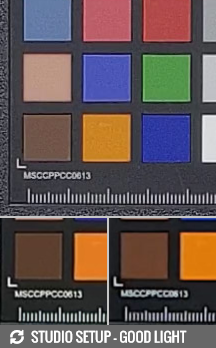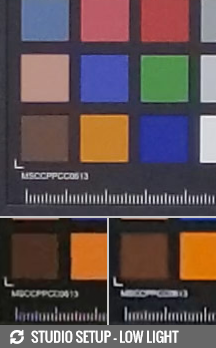 Google Pixel 3 against the iPhone XS and the Galaxy S9 in our Video compare tool
Francklyn
04 May 2023
jCe
I have a google pixel 3 it just fell in my hands and the screen won't turn on. I want to know what to do
Pixel 3 in Japanese model esim facility is there
Anonymous
26 Apr 2023
kmG
I have a Google pixel 3 .And I can't make or receive calls it's fully unlocked by the manufacturer but is it ?