Google Pixel 3 XL review
GSMArena team, 11 November 2018.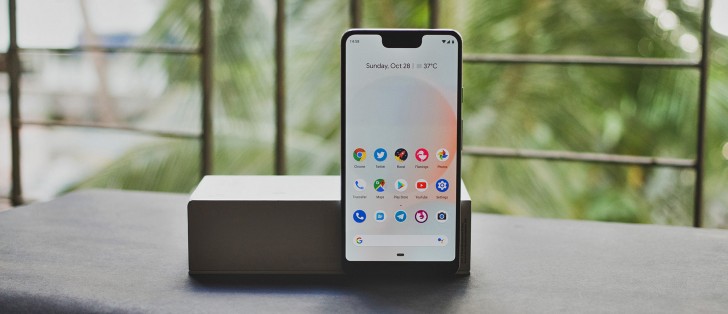 Battery Life
The Pixel 3 XL has a 3430mAh battery, which supports USB-Power Delivery fast charging.
In our testing, the battery life on the phone was only average. During an average day, we could get about 4-5 hours of screen on time, with about 18-20 hours of overall usage before requiring another charge. We suspect that massive display isn't doing the battery any favors. The camera is also a massive resource and using it frequently will also kill your battery faster.
Unfortunately, the Pixel 3 XL also comes with one of the slowest "fast charging" solutions on the market. The bundled 18W USB-PD charger feels molasses slow compared to other fast charging solutions, especially the DASH charging on OnePlus phones. Half an hour of charging gives you only 25% charge. An hour of charging will give you about 45% battery. A full charge takes close to three hours.
The charging is so comically slow, the only thing slower is the 5W charger that comes with the iPhones. You can get faster charging on the iPhones by buying more powerful chargers, at which point the charging speed is faster than it is on the Pixel 3 XL, but with the Pixel you are stuck with this speed forever.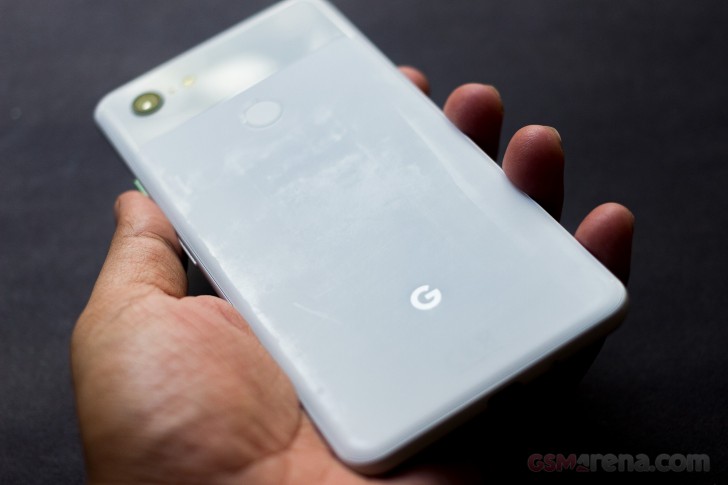 Google's charging curve seems overly conservative, probably in the interests of prolonging the life of the battery. However, it does make a quick charge on this phone a pain.
Google also now offers wireless charging support on the Pixel 3 XL. However, that will be even slower, even if you go for the 10W models. Besides, the Pixel devices support the full 10W charging only on Google's Pixel Stand, which costs $79. In comparison, you can charge the new iPhones at full speed on any 10W fast wireless charger.
Verdict
The Pixel 3 XL is a mixed bag of ideas and executions. As a showcase of Google's prowess in AI, machine learning and computational photography, it's deeply impressive. Things like Call Screen, Duplex, Super Res Zoom, Top Shot and the upcoming Night Sight are Google at its finest. These things are far ahead of what anyone else is doing in the industry right now and Google is actually shipping these features today.
The Pixel 3 XL also does normal "phone things" very well. It has a really good display, the camera is phenomenal, the speakers are loud and the software experience is largely clean and effortless.
However, in many other things it seems Google either didn't pay enough attention or just didn't care enough. The front is the least attractive of any phone on sale today. The matte glass back scuffs easily. The display also has minor issues with respect to the grayscale accuracy, peak brightness and accidental touches. The speakers are loud but sound unbalanced. The performance is hugely hampered by the 4GB RAM and the 128GB maximum storage isn't enough for a flagship smartphone. The battery life is also not particularly good and the fast charging solution is anything but fast.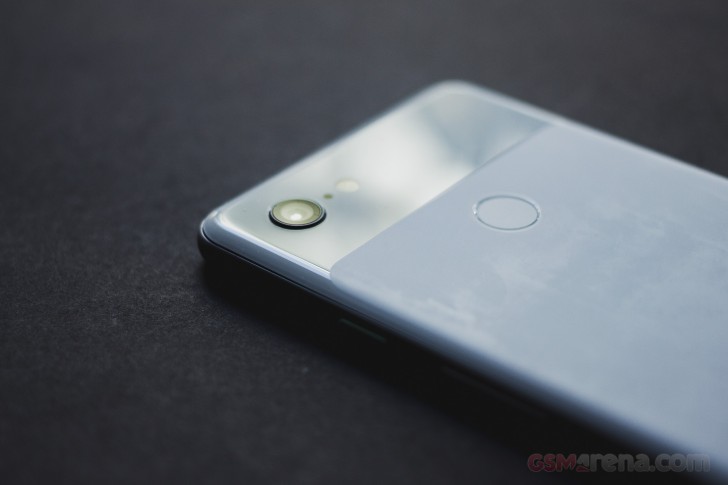 The Pixel 3 XL is also expensive, regardless of which part of the world you buy it. Google has always priced the Pixel phone as premium devices but with each passing year the value proposition drops further as you see other manufacturers doing better for less money while Google is regressing in some ways. And while companies like Apple and Samsung also charge a pretty penny for their smartphones, both back their products with worldwide industry-leading after sales support. Apple in particular has a no-questions-asked replacement policy for products under warranty and iPhones also tend to maintain their value very well in the second-hand market.
Overall, it's really difficult to recommend the Pixel 3 XL to anyone without multiple caveats. While it's still a good phone all things considered, you can get a better phone overall for that price and you can most certainly get a phone that does 90% of what the Pixel 3 XL does at around half the price. In the end, the value proposition is just not there and while it's difficult to put a price on the software advancements that the Pixel phones bring, we think Google also needs to start doing better in other areas if it's going to continue pricing its phones this high.
Pros
Large, high resolution display
Clean software with some incredibly advanced features
Smooth UI
Powerful speakers
Excellent camera
Cons
Awkwardly large body with slippery slides
Back glass scuffs easily
Notch and chin take up significant space at front
Display doesn't get bright enough
Touchscreen constantly reacts to accidental touches around edges
Camera has flicker under fluorescent lighting
Unbalanced left and right speaker volume
Low RAM bottlenecks performance
Storage option maxes out at 128GB
No 4K 60 video mode for camera
Disable "Digital Wellbeing" and see if it helps. I
Got this phone new from retailer in Australia. Didn't know this at the start but the phone is a dud. Can't sms out, have to reconfigure my Bluetooth to both my cars every time I get into them. Also the phone just cuts out from 4g to h+(whatever...