Google Pixel 3a XL review
GSMArena team, 07 May 2019.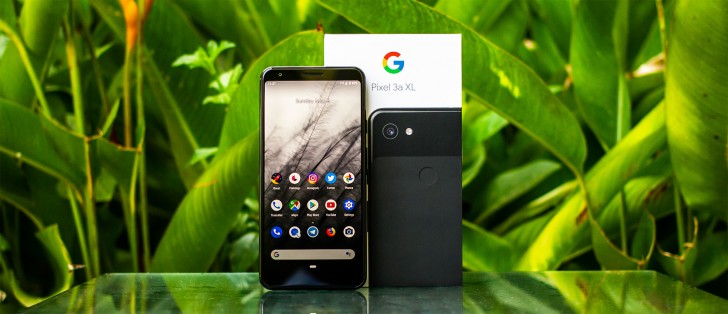 Software
The Pixel 3a XL runs on Android 9.0. Our review unit is still on the March security update as of this writing, while the Pixel 3 XL has the April patch. It's likely that Google will patch the phone directly with the May update in a few days.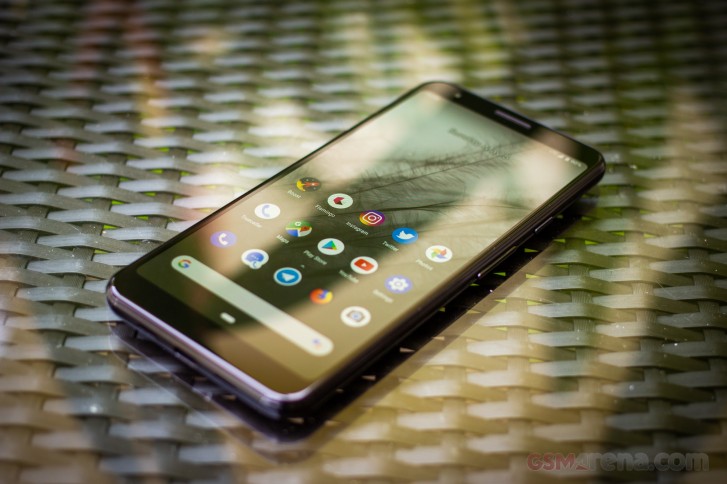 Speaking about the software experience, the Pixel 3a XL is close to being identical to the more expensive Pixel 3 XL. First of all, you get the same stock Android experience with a few of Google's services and features added on top.
One of these features is Active Edge, which lets you squeeze the phone to activate Google Assistant. You also get Call Screen, the revolutionary new feature that can answer calls on your behalf (only available in the US and Canada). Digital Wellbeing keeps track of your phone usage and helps you bring it down. Wind Down will automatically enable Do Not Disturb mode at night and turn the screen grayscale so you don't overuse your phone before bed. Lastly, there's the remarkably named Flip to Shhh, which lets you enable DND mode by simply turning the phone over and keeping it face down.
While Google does have several clever features in the OS, it prevents overwhelming the user by cramming dozens upon dozens of gimmicks into every nook and cranny of the settings app. The basics are all here, along with a few extras, and if you want more, there's always an app for that. This lets you have more control of the apps and features that are on your device and only have things that you actually want or need.
Needless to say, this wouldn't appeal to everyone but it does result in clean, clutter-free user experience and it's always easier to add more stuff than to remove it.
Google has made some minor cutbacks with the Pixel 3a XL. For one, you no longer get the unlimited, uncompressed backup of photos and videos on Google Photos. It's still unlimited, but it's no longer uncompressed. Secondly, the Pixel 3a XL also does not support Duplex, the Google Assistant feature that can make voice calls on your behalf to make appointments or reservations.
Also, and this is more of a hardware issue, the excellent haptic feedback that was introduced with the Pixel 3 devices has also been downgraded a bit. It works similarly to that on the Pixel 3 devices but the feedback itself is no longer the gentle tap but more of a crude jolt every time you press a button. It's obvious the vibration motor on the Pixel 3a XL isn't as sophisticated as on the Pixel 3 XL.
All things considered, however, the software experience on the Pixel 3a XL is still one of the best on any Android smartphone.
Performance
The Pixel 3a XL runs on the Qualcomm Snapdragon 670 with only 64GB storage and 4GB of memory. This is the first time we have seen a mid-range chipset on a Google smartphone, as the company has always used the best that was available at the time for all its previous Pixel as well as the Nexus phones.
When it comes to synthetic benchmarks, the Pixel 3a XL performs predictably for a phone with a mid-range chipset. They are mediocre numbers, but we didn't expect any better from a 600-series chipset.
However, if ever there was a prime example of how misleading benchmark figures can be, the Google Pixel 3a XL is it. We have known for many years for now that when it comes to software optimization, Google's engineers are possibly second to none in the world of Android smartphones. However, we never really had an opportunity to truly appreciate it due to the phones always running flagship processors.
With the Pixel 3a XL, the software optimization really gets to shine with the engineers working with decidedly mid-range hardware. We weren't sure what to expect when we first got the phone but now, after several days of using it, we can confidently say that in day to day use, the Pixel 3a XL feels indistinguishable from the more expensive Pixel 3 XL running a significantly more powerful processor.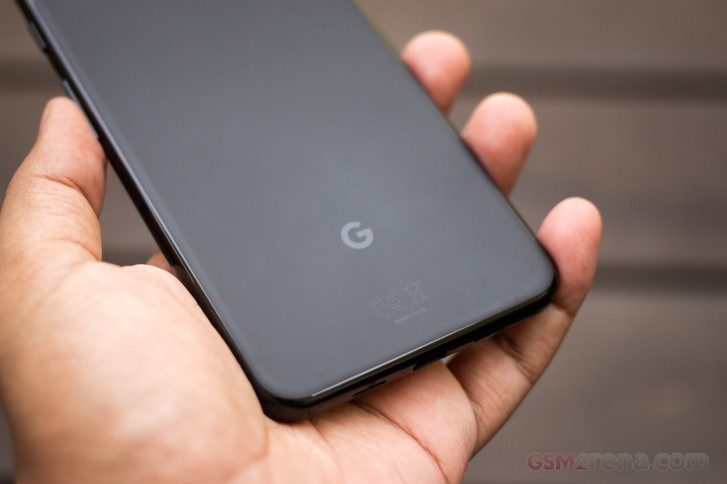 The level of optimization here is tremendous; it seems Google's engineers have managed to eke out every last bit of power that the Snapdragon 670 is capable of and delivered an experience that at times even outstrips some of the more powerful Android phones out there. Launching apps, scrolling, and multitasking are practically flawless, with the phone flying through every task with ease. There were several times where we totally forgot about the fact that we were using the Pixel 3a XL and not the more powerful Pixel 3 XL.
Even in the Camera app - and we will discuss the image quality later - the Pixel 3a XL is snapping at the heels of the more powerful Pixel 3 XL. The Pixel 3a XL took about half a second longer to process and save the final HDR+ image compared to our Pixel 3 XL. This is despite the fact that the Pixel 3a XL lacks the Pixel Visual Core image processor found on the Pixel 3 XL.
Gaming performance was good too. We tried a few popular titles and the Pixel 3a XL worked as good as any flagship. Most Android games are optimized for mid to low-end devices and as such don't really benefit from additional GPU horsepower as the frame rate is usually capped. The Pixel 3a XL had no problem with these games and the large display and stereo speakers meant it was quite fun to play on.
The only real bottleneck with the performance is the memory. As with the more expensive model, Google has once again outfitted the Pixel 3a XL with 4GB of RAM. With a handful of apps, the phone manages just fine but when you start opening a few more then you'll notice the phone struggling to keep the previously opened apps in memory.
That aside, we were genuinely impressed with how good the Pixel 3a XL felt to use during everyday tasks. We just hope the device will be able to maintain this performance for at least a couple of years from now.
GeekBench 4.1 (multi-core)
Higher is better
Google Pixel 3 XL
8088
vivo V15 Pro
6527
Google Pixel 2 XL (Android 9)
6055
Oppo RX17 Pro
5944
Huawei P30 Lite (perf. mode)
5549
Xiaomi Redmi Note 7
5411
Google Pixel 3a XL
5176
Motorola Moto G7 Plus
4927
Sony Xperia 10 Plus
4780
GeekBench 4.1 (single-core)
Higher is better
vivo V15 Pro
2386
Google Pixel 3 XL
2363
Oppo RX17 Pro
1835
Google Pixel 2 XL (Android 9)
1807
Xiaomi Redmi Note 7
1650
Google Pixel 3a XL
1615
Huawei P30 Lite (perf. mode)
1576
Sony Xperia 10 Plus
1340
Motorola Moto G7 Plus
1334
AnTuTu 7
Higher is better
Google Pixel 3 XL
258244
Google Pixel 2 XL (Android 9)
206711
vivo V15 Pro
180774
Google Pixel 3a XL
159110
Oppo RX17 Pro
154861
Huawei P30 Lite (perf. mode)
141600
Xiaomi Redmi Note 7
139075
Sony Xperia 10 Plus
120573
Motorola Moto G7 Plus
117829
GFX 3.1 Manhattan (1080p offscreen)
Higher is better
Google Pixel 3 XL
44
Google Pixel 2 XL (Android 9)
30
Oppo RX17 Pro
23
Google Pixel 3a XL
20
vivo V15 Pro
17
Xiaomi Redmi Note 7
15
Huawei P30 Lite (perf. mode)
14
Motorola Moto G7 Plus
10
Sony Xperia 10 Plus
10
GFX 3.1 Manhattan (onscreen)
Higher is better
Google Pixel 3 XL
24
Google Pixel 3a XL
19
Oppo RX17 Pro
19
Google Pixel 2 XL (Android 9)
15
vivo V15 Pro
14
Xiaomi Redmi Note 7
13
Huawei P30 Lite (perf. mode)
13
Motorola Moto G7 Plus
9.7
Sony Xperia 10 Plus
8.4
GFX 3.1 Car scene (1080p offscreen)
Higher is better
Google Pixel 3 XL
28
Google Pixel 2 XL (Android 9)
24
Oppo RX17 Pro
13
Google Pixel 3a XL
11
Xiaomi Redmi Note 7
9
vivo V15 Pro
8.8
Huawei P30 Lite (perf. mode)
7.7
Motorola Moto G7 Plus
6.3
Sony Xperia 10 Plus
6.3
GFX 3.1 Car scene (onscreen)
Higher is better
Google Pixel 2 XL (Android 9)
13
Google Pixel 3 XL
12
Google Pixel 3a XL
11
Oppo RX17 Pro
11
Xiaomi Redmi Note 7
7.7
vivo V15 Pro
7.1
Huawei P30 Lite (perf. mode)
6.9
Motorola Moto G7 Plus
5.9
Sony Xperia 10 Plus
5
3DMark SSE 3.1 Unlimited
Higher is better
Google Pixel 2 XL (Android 9)
3237
Oppo RX17 Pro
1976
Google Pixel 3a XL
1748
Xiaomi Redmi Note 7
1409
vivo V15 Pro
1206
Sony Xperia 10 Plus
1002
Huawei P30 Lite (perf. mode)
988
A great example of "hardware and price but lacks of knowledge" Pixel 3a and XL model is not for you. This phone is designed for people who just want good balanced phone, decent camera, with great software, and not hardware perfectionist like gee...
Hi mate, first pixel / pixel OG will receive Android Q and its entering it's 3rd year. Definitely google will continue support this phone. Hope at least until Android R. Sub-par performance? Yup, it's mid-range phone after all. Although its a b...
Just bought it, and heard some very good things from just about everyone who reviewed it on YouTube. The issues pointed out here have very little effect on me, as I spend most of my time on Twitter, Snapchat, Instagram, etc, and the few games I play ...