Google Pixel 5a 5G review
GSMArena Team, 07 Sept 2021.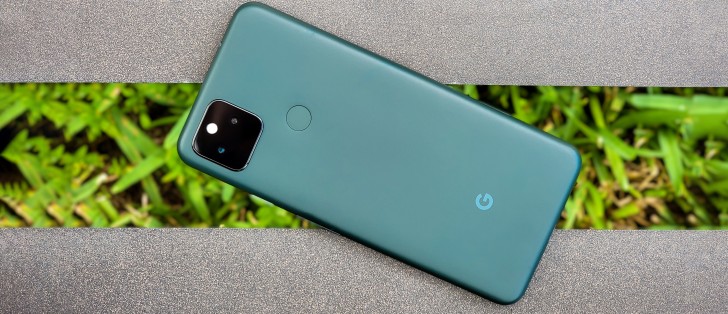 Android 11 now, 12 later
The Pixel 5a comes pre-loaded with Android 11, but will soon be updated to Android 12 (currently in beta testing). We're also preparing a full review of Android 12 so we'll go over some of the Pixel-exclusive features that are ready to go out of the box.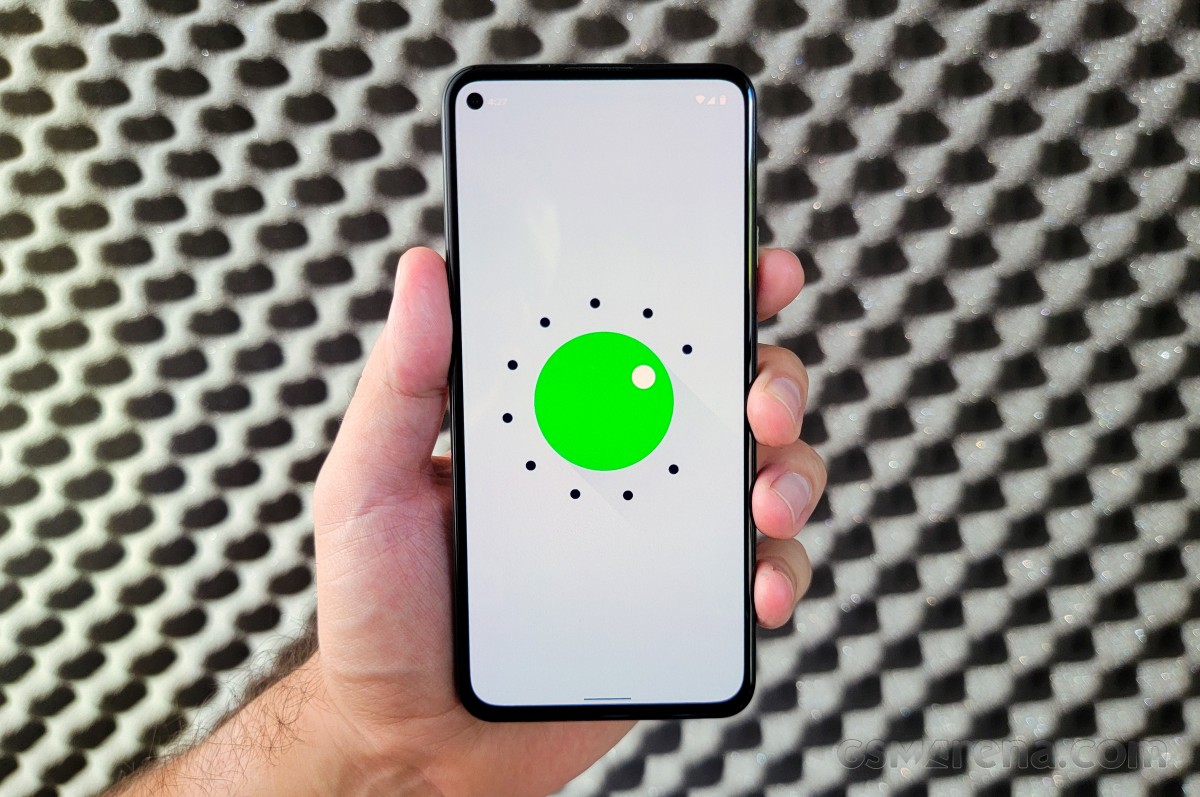 One of the newer Pixel features is "Hold for me". This detects when you're on a phone call where an operator may be putting you on hold - Google Assistant will offer to wait in your place. What this will do is let you exit the call screen and continue what you were doing until someone gets back on the line.
When Google Assistant hears someone on the line, it will notify the operator that you'll be will be with them shortly, all while pinging you to hop back on the call. You can also decline or answer phone calls by using voice commands with Google Assistant.
One more call feature here: Call screen is a great feature that lets Google Assistant answer calls from unknown phone numbers, so you don't have to. When there's an incoming call, you'll have the option to answer, decline, or Screen Call. It will ask the caller to offer more information about why they are calling. Robo calls don't make it past this screen and always disconnect the call. You can then block and report the number as spam.
If there is someone on the line, whatever they say will be transcribed in real-time and fed to you on the screen. If deemed worthy, you can jump into the call. Think of it as the modern-day answering machine.
One of Pixel's unique features is Google's powerful audio recording app. This comes pre-loaded onto the Google Pixel and transcribes audio directly into text, even without an internet connection. This feature showcases Google's strong speech-to-text capabilities and leverages Google cloud storage with the ability to backup recordings to Google Drive.
What's nifty is you can trim or edit voice recordings by simply cutting paragraphs of text, and the audio version will reflect that. This has so much potential for 'trimming the fat' out of lectures and meetings or re-arranging ideas from an interview to make them tell a story.
Moving along to the device's everyday features, view and reply to message notifications directly from the lockscreen. You can also send message notifications to "Bubbles" so you can continue the conversation without being completely pulled out of another app.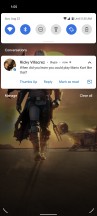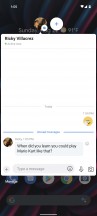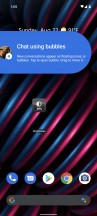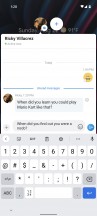 Notification shade • notification bubbles
When enabled, Now Playing shows you the track playing where you are. It can ID music tracks playing in the background and will keep a record of all the music it tags so you can go back and see if it found that one song you heard at that one place.
In the home screen, you'll find the "At a Glance" widget, which shows various information depending on context. It usually shows the day of the week, date, and current weather, but it will sometimes show upcoming calendar events, reminders, and weather alerts. It can also show upcoming alerts from a work profile if applicable.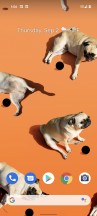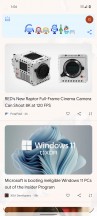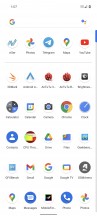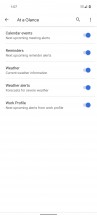 Home screen • Google Feed *At a Glance settings • App drawer
We like the snappiness and smoothness of Android 11 on the Pixel 5a, and we anticipate that Android 12 will be just as smooth, if not smoother, once it arrives.
Performance
Google stuck to the same midrange chip that came on the Pixel 5. The Snapdragon 765G is built on the 7nm process and is a solid choice for a balance between performance and efficiency. 5G is supported on this chipset through the integrated X52 modem, though only the sub-6GHz kind.
This chipset has two core clusters. The first is a performance cluster with dual ARM Cortex-A76 cores clocked at 2.2GHz and 2.4GHz. The other cluster is made of six smaller ARM Cortex-A55 cores with clock speeds up to 1.8GHz. Graphics are powered by the Adreno 620 GPU.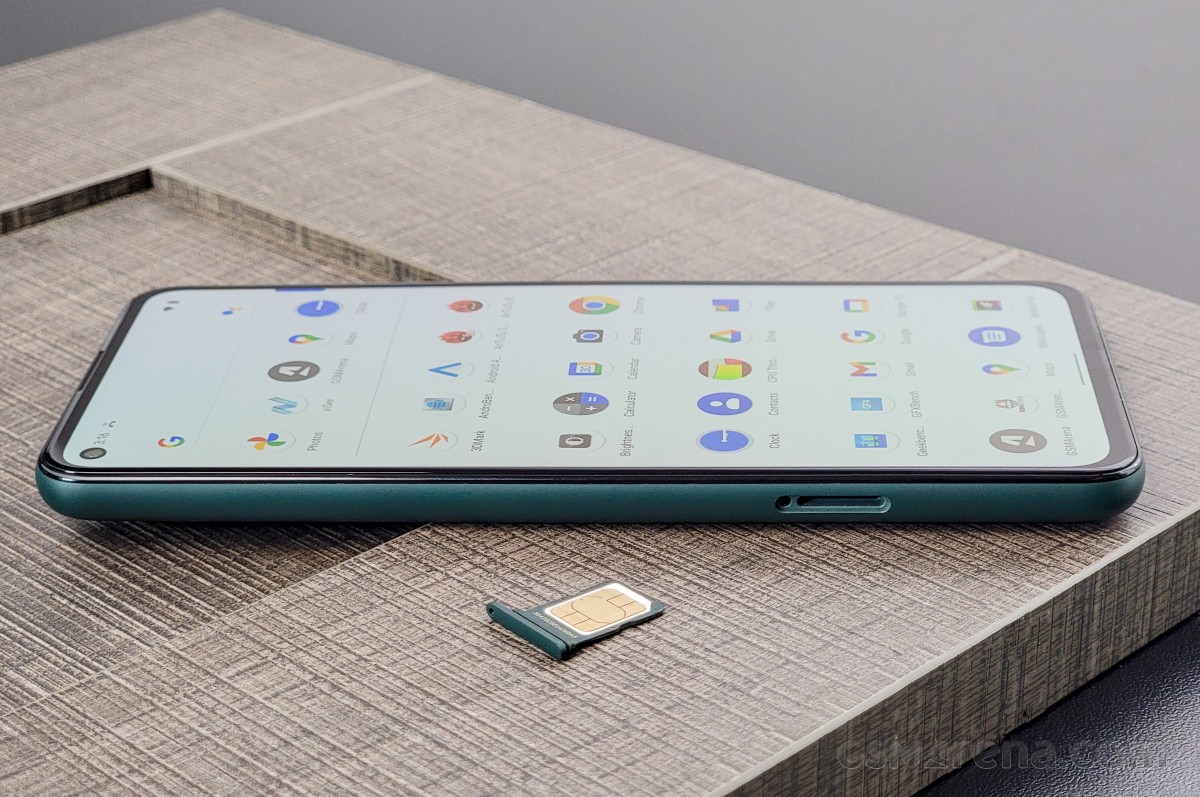 Like its predecessors (4a and 4a with 5G), the Pixel 5a comes equipped with 6GB of LPDDR4X RAM and 128GB of UFS 2.1 internal storage. There is only one memory variant, and the storage isn't microSD card expandable.
Back when we reviewed the Pixel 5, we found performance underwhelming. It felt like the Snapdragon 765G was under-tuned to compensate for the added battery draw that 5G brought with it.
With the larger battery, we are expecting to see somewhat better results out of these benchmarks. Even so, day-to-day performance is what the Pixel is known to excel in, and this was true of the last models with midrange chipsets.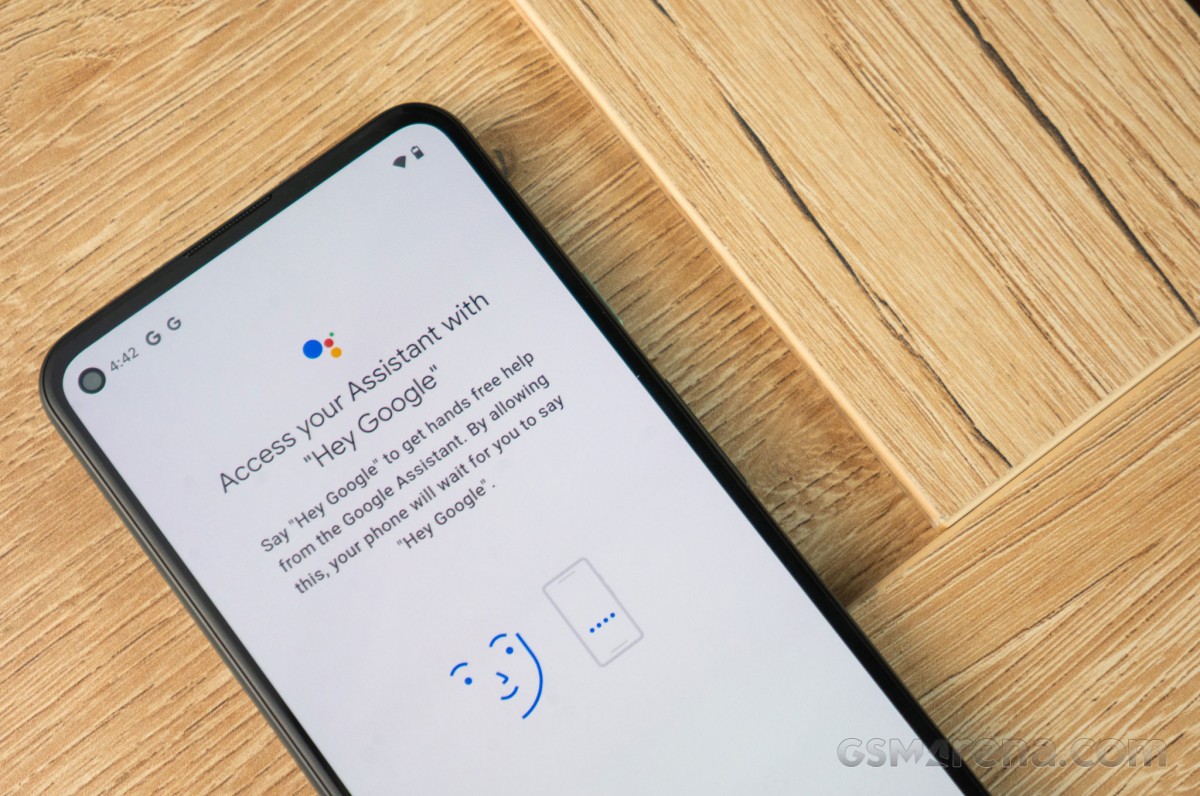 Let's look at the performance benchmarks. We compare it to both the Pixel 4a and the Pixel 5, as well as a couple of other devices running the same chipset. We also included the Dimensity 1200 and the Snapdragon 780G.
In Geekbench 5, the Pixel 5a was at the bottom of the charts. On this test, it scored the lowest among other Snapdragon 765G devices, while the Pixel 4a's Snapdragon 730G yielded a higher multi-core score. It doesn't look good for synthetic benchmarks so far.
GeekBench 5 (multi-core)
Higher is better
vivo X60 Pro
3490
Oppo Reno5 Pro 5G
3091
Xiaomi Mi 11 Lite 5G
2909
OnePlus Nord 2
2792
Realme GT Master
2773
OnePlus Nord
1953
Samsung Galaxy A52 5G
1820
Oppo Reno5 5G
1813
Google Pixel 5
1647
Google Pixel 4a
1626
Google Pixel 5a 5G
1337
GeekBench 5 (single-core)
Higher is better
vivo X60 Pro
1034
OnePlus Nord 2
814
Xiaomi Mi 11 Lite 5G
803
Realme GT Master
791
Oppo Reno5 Pro 5G
712
Samsung Galaxy A52 5G
636
OnePlus Nord
610
Oppo Reno5 5G
608
Google Pixel 5
594
Google Pixel 5a 5G
574
Google Pixel 4a
553
The Adreno 620 GPU is adequate for handling modern games. It would be nice if the Pixel 5a supported a refresh rate higher than 60Hz, but it won't matter much for gaming since the Pixel 5a's graphics performance isn't exactly stellar. The Snapdragon 778G on the Realme GT Master and the MediaTek Dimensity 1000+ of the Oppo Reno5 Pro 5G both show a significant advantage in frame rates above the Snapdragon 765G.
GFX Manhattan ES 3.1 (offscreen 1080p)
Higher is better
vivo X60 Pro
96
OnePlus Nord 2
75
Oppo Reno5 Pro 5G
74
Xiaomi Mi 11 Lite 5G
65
OnePlus Nord
38
Google Pixel 5a 5G
37
Oppo Reno5 5G
36
Samsung Galaxy A52 5G
32
Google Pixel 4a
30
Google Pixel 5
22
GFX Manhattan ES 3.1 (onscreen)
Higher is better
vivo X60 Pro
86
OnePlus Nord 2
57
Xiaomi Mi 11 Lite 5G
57
Oppo Reno5 Pro 5G
57
OnePlus Nord
34
Google Pixel 5a 5G
33
Oppo Reno5 5G
31
Samsung Galaxy A52 5G
28
Google Pixel 4a
27
Google Pixel 5
22
GFX Car Chase ES 3.1 (offscreen 1080p)
Higher is better
vivo X60 Pro
59
OnePlus Nord 2
46
Oppo Reno5 Pro 5G
43
Xiaomi Mi 11 Lite 5G
40
Realme GT Master
33
Google Pixel 5a 5G
21
OnePlus Nord
21
Oppo Reno5 5G
20
Samsung Galaxy A52 5G
19
Google Pixel 4a
17
Google Pixel 5
13
GFX Car Chase ES 3.1 (onscreen)
Higher is better
vivo X60 Pro
51
OnePlus Nord 2
38
Oppo Reno5 Pro 5G
36
Xiaomi Mi 11 Lite 5G
35
Realme GT Master
29
Google Pixel 5a 5G
19
OnePlus Nord
19
Oppo Reno5 5G
17
Google Pixel 4a
16
Samsung Galaxy A52 5G
16
Google Pixel 5
12
3DMark Wild Life Vulkan 1.1 (offscreen 1440p)
Higher is better
OnePlus Nord 2
4224
vivo X60 Pro
4203
Xiaomi Mi 11 Lite 5G
3136
Oppo Reno5 Pro 5G
2713
Google Pixel 5a 5G
1674
Oppo Reno5 5G
1658
Samsung Galaxy A52 5G
1107
Google Pixel 5
1033
In AnTuTu tests, the Pixel 5a did about the same as last year's OnePlus Nord, and the Samsung Galaxy A52 5G performed a little bit better running the Snapdragon 750G.
AnTuTu 8
Higher is better
vivo X60 Pro
639612
Poco F3
631850
OnePlus Nord 2
512164
Realme GT Master
488456
Xiaomi Mi 11 Lite 5G
465534
Oppo Reno5 Pro 5G
435166
Samsung Galaxy A52 5G
334981
Oppo Reno5 5G
317762
OnePlus Nord
312794
Google Pixel 5a 5G
291303
Google Pixel 5
289261
Google Pixel 4a
268714
AnTuTu 9
Higher is better
vivo X60 Pro
720352
OnePlus Nord 2
598022
Realme GT Master
542323
Xiaomi Mi 11 Lite 5G
522490
Samsung Galaxy A52 5G
386474
Google Pixel 5
386220
Oppo Reno5 5G
377615
Google Pixel 5a 5G
373168
The Snapdragon 765G is a nice fit for the Pixel 5a overall. Although we argued against it for the Pixel 5's case given the retail price, the Pixel 5a's price range suits the 765G better for both popular games and daily tasks. Multitasking feels quick and effortless, even when switching between resource-hungry social apps.
While we certainly were not impressed with the Pixel 5a 5G's thermal management, it did OK for the most part. We tested the phone under constant loads and checked the throttling using two apps.
This is perhaps due to the Pixel 5a's plastic and metal unibody construction, which makes it harder to properly conduct heat to the phone's exterior. While there weren't any major drops in performance, the Pixel 5a did struggle with maintaining maximum performance over time which shouldn't have been too much of a challenge with this midrange chip.
To sum up performance, the Pixel 5a is not among the best performers, but it's good enough. It will perform well enough for the average user, and it should be more than enough to keep up with socials, emails, messaging, and casual gaming. If you are someone who will continually use a smartphone for long periods without breaks, you might want to look at something with better thermal management.
i have a request for all the pixel users. what about "battery life" pixel 6. I use normally browsing Facebooking, youtube, etc.
For me the most important part of the phone is the processor ! Why ? The modem use by the processor is very important ! Napdragon processors are perhaps the best in term of modem !
I imported this because I thought the assistant features were important to me. But Google being the absolute blockheads they are blocked most of the assistant features in my region, including call screening and hold for me. I didn't think I'...