Google Pixel 6 Pro doesn't actually charge at 30W
Enrique, 06 November 2021
Google's Pixel 6 Pro is advertised to charge about 50% in half an hour and we did nearly achieve that number in our review (we got 48% in half an hour). We did, however, find it rather strange that the Pixel 6 Pro's 5000 mAh battery took nearly two hours to fully charge with a 30W charger.
Android Authority went deep diving and performed lab tests of the Pixel 6 Pro's charging cycle. It recorded the actual current of the charger and it marked at what points the charger was switching to lower currents. This is normal operation for any smartphone that charges, but this test reveals more about the Pixel 6 Pro's actual charging speeds.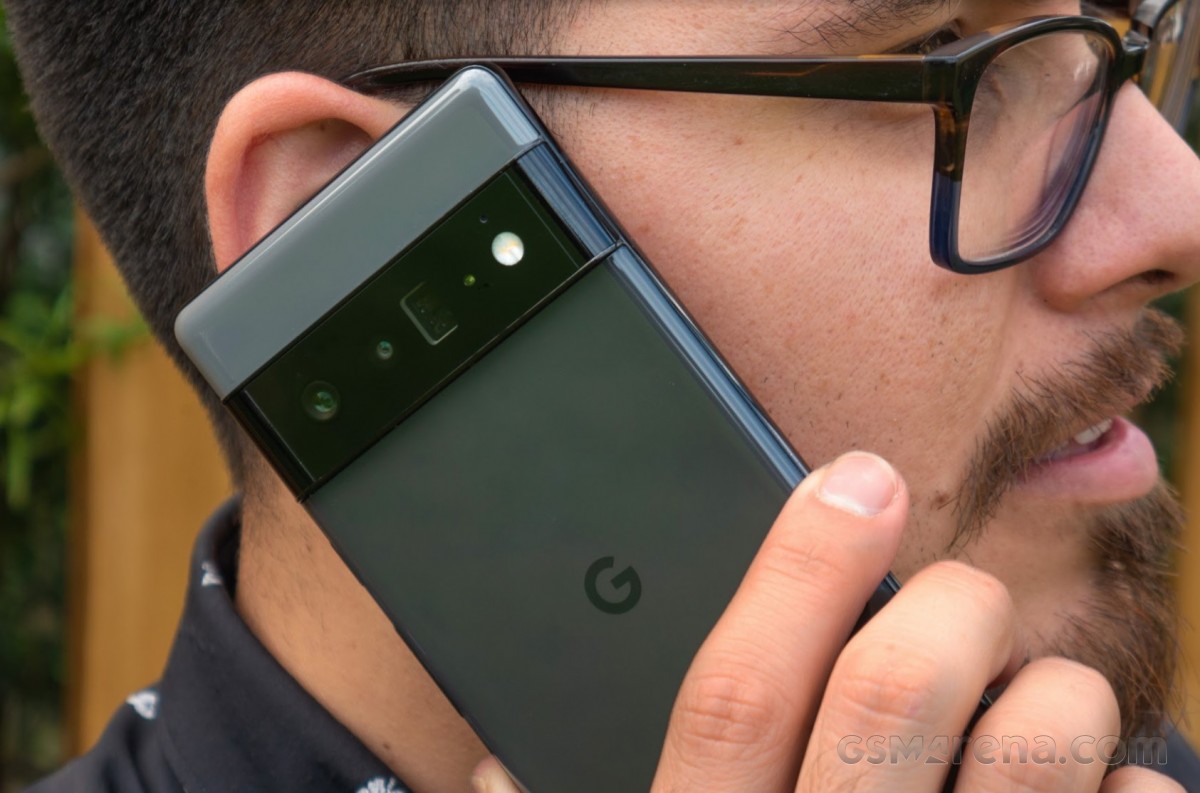 To start, Google never explicitly says that the Pixel 6 Pro was actually capable of charging at 30W, but rather that the 50% in 30 minutes claim is "based upon the use of the Google 30W USB-C charger plugged into a wall outlet", along with a disclaimer that "Actual results may be slower".
Android Authority confirms that the maximum power pulled from the charger by both the Pixel 6 and Pixel 6 Pro is actually 22W with an average of 13W over the duration of a cycle. The tests were conducted with not only the Google 30W charger, but also a few other USB-C Power Delivery PPS adapters as well (though all UK versions).
In the Power / Time graph, you can see how the battery's charging starts rising diagonally before gradually tapering down toward the 100 mark. The blue line shows that current peaks at 22.36W before it drops to 15W around the 40% mark. While it takes about a half hour to charge half the battery, it takes less than an hour and a half to charge the rest of the way. Android Authority points out that it takes the Pixel 6 Pro about an hour to fill up the last 15% of the battery.
Google has been known to be conservative with the Pixels' battery charging habits in the past and the Pixel 6 Pro's battery doesn't recharge at the same capacity as, say, the Samsung Galaxy S21 Ultra (also a 5000 mAh battery) with its 25W charger. It reached 54% in 30 minutes but achieved a full charge in just 1 hour and 11 minutes.
The conservative approach to charging does make the phone less prone to warming up, hovering just around 25C, but Android Authority points out another possibility is that Google went with cheaper batteries on the Pixel 6 series.
Related
AnonD-492870
14 Nov 2021
4Ib
A lot of people do not understand Lithium Cell chemistry. It is not the amount of power you put into it nor the amount of power you dump out of it and how that kills a cell. Study Lithium cell curves charging and discharging for different types of ...
AnonD-492870
14 Nov 2021
4Ib
I don't see things as impossible, and 2000w DC is totally possible. You just buy a Samsung S51 Ultra with a 2000w transformer adapter you plug into it 🙂
Samsung smartphones are rightly criticized for charging too slowly and not quickly, Oppo and Xiaomi charge their smartphones at 120 watt and the maximum at Samsung is 45 watt but on average remains at 25 watt, Samsung has been very careful since its ...
Popular articles
Popular devices
Electric Vehicles