Deal Alert: Google Pixel and Pixel XL now start at $420 ($399.99 refurbished) through new deals
Vlad, 27 July 2017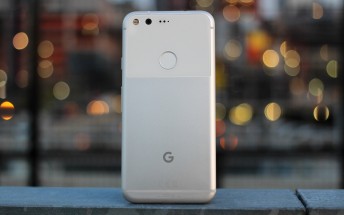 As we get closer to the unveiling of their successors, Google's Pixel and Pixel XL are starting to be offered for lower prices more often.
Today both Woot and Verizon have promos on the Pixels, though in the case of the former we're talking about refurbished devices, offered in black only - and for a very limited time. You can get a refurb Pixel for $399.99, or a Pixel XL for $449.99 from Woot, but you do have to act fast - the deal is only on for around six more hours.
If you'd rather get a brand spanking new phone for your money, then Verizon has something for you. Namely, if you opt to pay the full price upon purchase (and not go the installments route), the Pixel can be yours for only $420 (down from $649), while the Pixel XL is priced at $540 (compared to the usual $769). There's no telling how long this particular deal will last, so if you're interested don't postpone purchasing too much.
Related
$400 for a refurbished phone is too much. Unless it's the iPhone because Apple fans love to flaunt the Apple logo never mind if some refurbished components become defective again. The Google logo doesn't command as much prestige and flaunting value ...
still overpriced as what other comments mentioned. By now, it is better for you to wait for Google Pixel 2, which expected to be released in few months from now, or buy other latest android devices with SD835.