Google Pixel XL review: Upsampled
Upsampled
GSMArena team, 28 October 2016.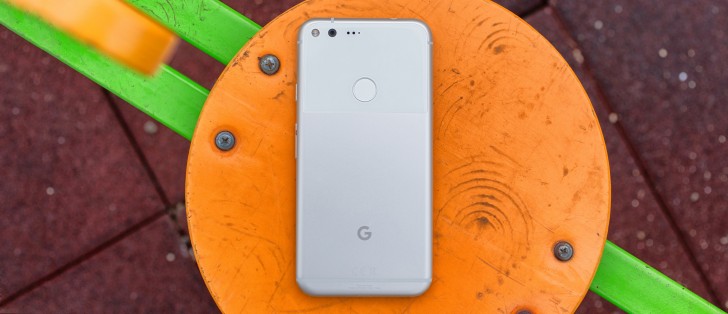 Introduction
Google was always a service - the best search engine on Earth. Now under the Alphabet umbrella, Google is becoming a brand - for online services yes, but also for hardware. Leading the charge are the Pixels, Google's equivalent to Samsung's Galaxy or Apple's i-gadgets... and every bit as premium.
True, the Pixel name debuted with a Chromebook, later adopted for an Android tablet, but it will definitely be remembered for the phones. This must be the company's biggest marketing push for a Google-branded hardware product.
It's not just that, Google even put a promo for Allo on the most valuable real estate on the web - Google.com. Allo, if you haven't heard, is the new messaging client (paired with video chat app Duo) and is at the heart of the Pixel phones. The AI assistant available in Allo is more prominently featured in the Pixels and you can talk with it, not just text. Then there's Google Photos, Google Drive and so on. This perfectly mirrors Apple's strategy of iMessage, iCloud, etc.
Software is Google's forte, but the company is new to hardware. With both Apple and Samsung flexing supply chain muscle, will the hardware of the Google Pixel XL live up to the pricing that exactly matches the iPhone 7 Plus (and tops the Galaxy S7 edge)? Let's see.
Google Pixel XL key features:
Aerospace-grade aluminum unibody (glass window on the back); splash and dust resistant (IP53)
5.5" AMOLED screen of QHD resolution, 534ppi, 100% NTSC; 2.5D Gorilla Glass 4
Quad-core Kryo processor, Adreno 530 GPU, 4GB of RAM, Snapdragon 821 chipset
Google-loaded Android 7.1 Nougat; 2 years of OS upgrades from launch, 3 years of security updates
12.3MP camera, f/2.0 lens, 1.55µm pixels, Phase and Laser AF, dual-LED, dual-tone flash; 2160p and 1080p @ 30/60/120fps video capture
8MP selfie camera, f/2.4 lens, 1.4µm pixels; 1080p video capture
Comes with 32GB or 128GB of built-in storage, no expansion
Fingerprint reader, Android Pay
LTE Cat 9 or 11 (450Mbps or 600Mbps downlink, 50/75Mbps uplink); Wi-Fi a/b/g/n/ac, Bluetooth 4.2 (A2DP, LE), GPS + GLONASS, NFC
3,450mAh battery; Fast charging over USB Type-C
Main shortcomings:
Most expensive Google phone yet
No stereo speakers
No water resistance
No OIS for the camera
No wireless charging, no IR port or FM radio
Snapdragon 821 chipset is downclocked to 820 speed
Standard Nexus cons: no microSD slot, sealed battery
Design is arguably bland
We openly admit to being a little salty. Don't get us wrong, we haven't been spoiled by the likes of Xiaomi, OnePlus, ZTE and others. Hell, you can buy TWO Xiaomi Mi 5s Plus phones for the price of one Pixel XL, that one has a Snapdragon 821 too, not to mention dual cameras and no weird glass windows on the back.
What we're pouting about is that the Pixel XL isn't clearly better than the Nexus 6P it is supposed to replace and it didn't bring back any of the features that the 6P dropped from the Nexus 6 spec sheet.
Not a good time to be cutting features, especially when Apple has everything short of an Always on screen (which the Pixels also lack) - dual cameras, water resistance, the best mobile chipset, truly awesome screen, even stereo speakers!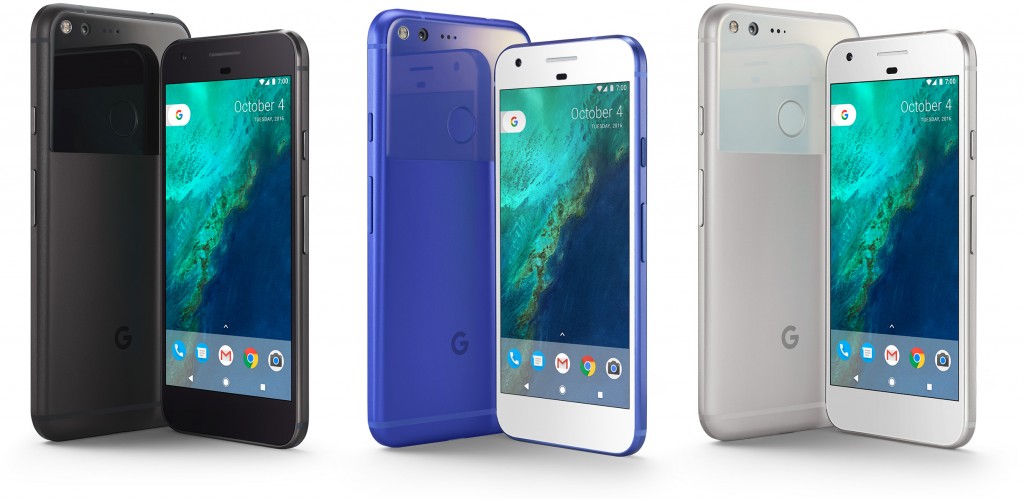 Apple was in the opposite situation compared to Google - it was known for its hardware, its software was laughed at (remember Apple Maps at launch?). But now iMessage is one of the best respected messengers, iCloud is reliable and cheap, even Maps has improved massively.
Can Google walk the same path in the other direction - from beloved software (Search, Maps, Android) and an overpriced Chromebook Pixel to the world's best smartphone? We have a ticket to the preview show and it's called the Google Pixel XL - shh, the trailers are starting!
does anyone know where to buy a pixel xl in 2022?
Loyal and fanatic Pixel and iphone user here. I am currently going through the entire line of pixels. Typing this on a Pixel XL. I found one new in the box on ebay. Ok. It runs hot. Other than the speed and panel it can't hold a candle to the ip...
Anonymous
25 Feb 2021
X$r
Right absolutely