Google Pixel XL review roundup
Chavdar S., 18 October 2016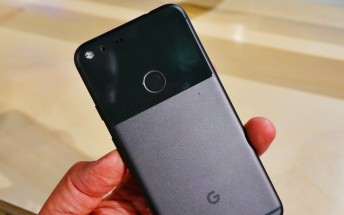 You may have noticed, there is a bunch of Google Pixel phone reviews flying in every direction. If you have been wondering why every tech website out there has one today, the reason is that Google's review embargo has officially been lifted and we're all allowed to have our say about Google's latest smartphones. Except, we personally don't have that much to say yet, as our review units were stranded somewhere along their way to us.
As we were checking out the detailed hands-on accounts of our fellow tech journalists, we figured you actually might find it useful if we distilled what they all have to say about the phones - and we focused on the Google Pixel XL as it got much more attention than its 5-inch sibling.
Rest assured, a review of our own is coming, but it won't be out before next week. Stay tuned!
Disclaimer: We don't necessarily support all the opinions of our colleagues. Frankly, some the quotes below may come through as way too polarizing, but even if you disagree with them, we hope that at least you will be able to appreciate their entertainment value. We can't have the others have all the fun, right?
So here's what some of the most popular mobile tech websites have to say about the Google Pixel phones.
On design
David Ruddock of AndroidPolice: "Lacking a camera hump on the rear, the Pixel really is a minimalist phone design. Frankly, for what praise I can give to Google on the look and feel of quality, I can't award much for actual appearance. At its best, in the black finish, the Pixel looks vaguely generic."
Chris Velazco of Engadget: "I wish the Pixels looked a little more distinctive. Google's true art is software, and one could argue this low-key design was meant to let that software really own the spotlight. That, or Google just doesn't have a great grasp on what beautiful hardware looks like yet. That glass panel is an ... interesting design choice, to say the least. For the most part, the components Google and HTC have stuck in the Pixels are first-rate. They're just sort of let down by their sense of style, or lack thereof."
Dieter Bohn of The Verge: "On the front, it's easy to kvetch about the large bezel on the bottom, but I don't mind it; it makes the phone feel balanced and it's more comfortable to hit the on-screen home button. Maybe Google will do that eventually [find its own, techier aesthetic like Samsung], but for this first try I think it wants the thing to look like what people are used to. People are used to iPhones."
Walt Mossberg of The Verge: "It's a pleasant, familiar design that feels good in the hand. But it isn't an attempt to show off any design or hardware chops and it gives Apple a break in a year when the new iPhone has the same body for a third year in a row."
Juan Carlos Torres of AndroidCommunity: "Unfortunately, the Pixel leaves a lasting first impression that can be described as "ambiguous" at best. Unfortunately for Android fans, some of the details that do make the Pixel unique aren't exactly flattering."
Stephen S. of PhoneArena "Crafting a smartphone these days that offers a unique look is no small feat. As some brands churn out featureless slate after featureless slate, or others find themselves repeating variations on the same standard design over and over again, a breath of fresh air can be hard to come by. But with Google's new Pixel phones, the company may have done just that."
Michael Nunez of Gizmodo: "The Pixel is an ugly phone. The design is nowhere near as sleek, clean, and easy to use as the iPhone 7."
Our commentary: Most tech reviewers, us included, find the design - and more specifically the glass rectangle on the back - ugly. But most people opt for the extra protection and the peace of mind that a protective case brings along. In other words, if you are going to slap a case on it anyway, there isn't much use in discussing the design aesthetics of the back, is it?
On Google Assistant
David Ruddock of AndroidPolice: "I think the potential of Assistant is amazing. But the experience right now is... not. It's just Google's intelligent search results with a more streamlined interface. It's just that the current Assistant experience simply isn't as intelligent or powerful as Google wanted us all to believe when it got on stage and talked about it like it was ready to change the world. Maybe it will be ready in a few years. Right now, we've got a skeletal version - a promising blueprint. But sorry, this isn't going to sell phones, not as it works now."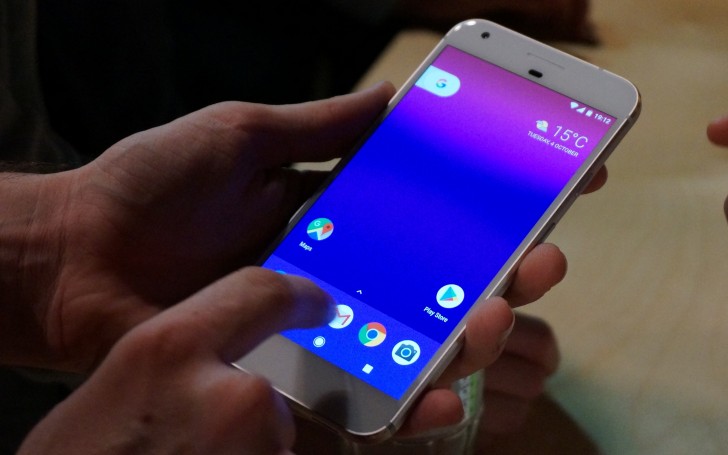 Chris Velazco of Engadget: "All told, Google's Assistant is a surprisingly thoughtful system as long as you play within the range of prescribed actions. When it can't figure out a more appropriate way to respond, the Assistant just defaults to reading web search results."
Dieter Bohn of The Verge: "And like all [digital] assistants, this Assistant is kinda dumb. It still has ways to go but it's probably the best there is out there right now. That just doesn't mean that it's amazing."
Walt Mossberg of The Verge: "The Assistant blew away every competitor I've tried. It shredded Siri, which has a five-year lead. It not only did on-phone tasks reliably — like launching an app, or creating reminders or notes or playing music — but it understood most of the wider-world questions I asked it. Even more impressively, it remembered the general subject I was asking about, so I didn't have to repeat the topic with every question."
Michael Nunez of Gizmodo: "Google's AI is too stupid to be meaningfully helpful at this stage. Google's is better than what's offered by competitors. [But] smartphone assistants aren't smart enough to be defining features."
Juan Carlos Torres of AndroidCommunity: "Google Assistant holds a lot of promise and makes even more promises. But in its current incarnation in the Pixel, it is clearly still rough around the edges."
Our commentary: Google's AI is certainly more capable than Apple's Siri and Microsoft's Cortana and you would probably be happy with it as long as you keep your expectations in check.
On the camera
David Ruddock of AndroidPolice: "In my opinion, the Pixel is the best smartphone camera on the market. It's not just the quality of photos; it's everything that makes the camera so capable and simple. I've simply never used a smartphone camera that is this fast. While not as reliable on focus as Samsung's crazy-fast dual pixel AF, or as able to draw out light in extremely dark conditions, the Pixel makes up for these technical shortcomings with a host of practical advantages and photo quality that, to me, feels the most natural and realistic of any smartphone this year."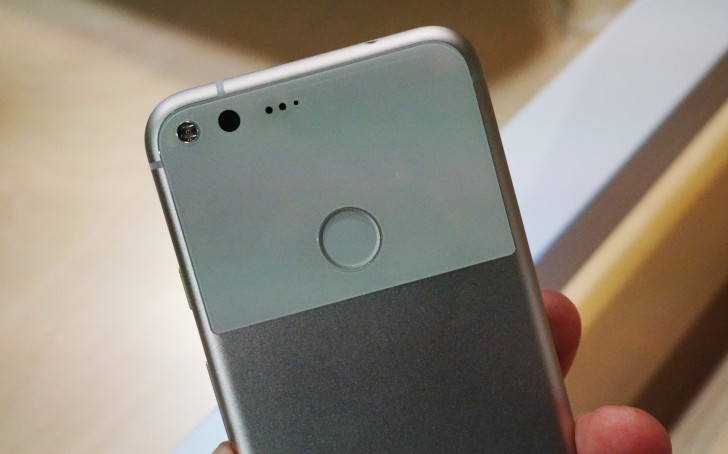 Chris Velazco of Engadget: "While not perfect, Google's pair of Pixels can indeed capture fantastic photos -- detailed and crisp, with mostly correct colors. It shouldn't surprise you to hear that the Pixel and Pixel XL excel in bright conditions, but their cameras are actually remarkable in dim situations too. I occasionally noticed that the hybrid laser-and-phase-detection autofocus system got skittish while trying to lock onto a subject."
Dieter Bohn of The Verge: "The [camera] results on the Pixel are very, very good. I put it in the same ballpark as the iPhone 7 and the Galaxy S7 in most situations, which is not something I expected to say going in. The distinctions between all three of these phone cameras are more about the stylistic decisions each company is making. Both Google and Samsung are slightly more aggressive at processing the image into something pleasing, while the iPhone seems to give a more natural look. The camera app opens fast and takes pictures immediately."
Walt Mossberg of The Verge: "The Pixel has a very good camera that should please almost every user in almost every situation."
Stephen S. of PhoneArena "The camera's fast as hell to use, grabbing focus in a snap thanks to both its phase-detection and laser-assisted techniques, and even HDR processing doesn't really slow things down. We're not sure if it's really the best camera ever on a smartphone – that's one heck of a high bar – but the Pixel XL is very much up there among some of the best-performing models you can pick up today."
Juan Carlos Torres of AndroidCommunity: "Of course, the camera works best in bright light, but it was able to produce acceptable images [in low light], albeit with some expected grain."
Michael Nunez of Gizmodo: "Google has really harped on this feature [the camera], and based on our naked-eye assessment, the Pixel lives up to most of that hype. Every shot is accurately colored, super sharp compared to other Android phones, and vibrant as hell."
Our commentary: The Pixel camera seems to be quite good and gets a lot of things right. Stuff such as fine detail, dynamic range, and colors are all superb for a cameraphone. The HDR+ mode has been revamped and should help tremendously in improving low light photos – less noise in the shadows and more color. The Electronic Stabilization System works tremendously well in stabilizing videos.
On battery life
Chris Velazco of Engadget: "All told, I could reliably squeeze a day and a half of use out of it on a single charge, or closer to two workdays, even, when I took things slow."
Dieter Bohn of The Verge: "Over the week and a half I tested the phones, I got absolutely stupendous battery life, especially on the Pixel XL. Last Sunday I streamed two hours of the Vikings-Texans game, used the phone throughout the day, and obsessively scrolled Twitter during the presidential debate. At the end of the day I was still at 30 percent."
David Ruddock of AndroidPolice: "I would say this [battery life] is comparable to what I typically get with the Galaxy S7 edge (SD820 version), a device that has been lauded for its battery life. As such, I'm actually pretty happy with the Pixel XL in this regard."
Stephen S. of PhoneArena "In our custom battery tests, that [the battery capacity] translated into a little under seven-and-a-half hours of continuous screen-on time. Compared to other phones with similar hardware, that's in the right ballpark of expectations; it's nothing game-changing, but nor does it disappoint."
Our commentary: It seems the Pixel XL battery life will be one of its strong suits, though we don't expect it to win any awards.
On whether you should buy it
David Ruddock of AndroidPolice: "So, are the Pixels good value for money? Sure, if you're of the opinion that an iPhone is good value for money. Are they great value for money? Probably not. In that sense, they're typical. What you're paying for here is more the promise of future support, advanced software features, and for an experience that is purely Google."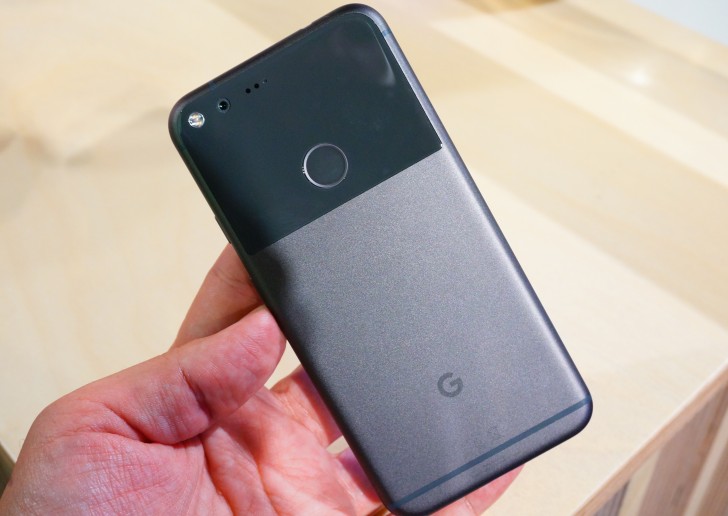 Dieter Bohn of The Verge: "This is Google's first phone, and for a first effort it is remarkably good. By almost every metric I can think of — speed, power, camera, smart assistant, you name it — it matches or exceeds the best phones available on the market today. And though the design is far from groundbreaking, it's certainly approachable. The whole package is pretty incredible, and if you're not put off by the premium price, you'll be very happy with this premium phone."
Walt Mossberg of The Verge: "If you're an Android fan, willing to buy a premium phone, the Pixel is your answer. To repeat: it's simply the best Android phone I've tested. If you're an iPhone user thinking of switching, the Pixel will seem physically familiar, but you'll have to overcome the sticky links you've developed with fellow iPhone users, things like iMessage (which Google can't match yet) and iCloud Photo Sharing (which Google is trying to copy). You'll also have to do without the comfort of your neighborhood Genius Bar."
Stephen S. of PhoneArena "Who's the Pixel XL for, then? Really, this phone is all about Google's services, and if you're already an Android user with your pics, movies, music, communications, and all that good stuff tied up with Google's servers, the Pixel XL will be ready to hit the ground running, giving you a really tight, nicely integrated smartphone experience. The Pixel brand represents a new beginning for Google's smartphone efforts, and this looks like a great place to start."
Juan Carlos Torres of AndroidCommunity: "Whereas the Nexus showcased the best of what the Android operating system has to offer, the Pixel is meant to flaunt Google's chops in search, cloud storage, and, most especially, machine learning and artificial intelligence. That, in the final analysis, makes the Pixel a harder sell. In the end, the Google Pixel is a smartphone clearly designed by Google, but also clearly designed for those who really believe in Google as well."
Michael Nunez of Gizmodo: "Would I recommend this phone to the average person? The short answer is "no." If you're like me, and have avoided the iPhone all these years, it's time to give in. The iPhone is definitively better this year. The current roster of flagship Android phones are a complete joke."
Final words
Google could have done better with the design and features of their top phone if they wanted to sell it in huge numbers. Pricing seems to be a huge divisive point the two phones cost as much as the current gen iPhones, which are, give or take, the most expensive phones on the market. The pricing comes especially surprising to the American market where the Google Nexus phones have always been considered inexpensive smartphones with a great value-for-money ratio (not as much in Europe, though).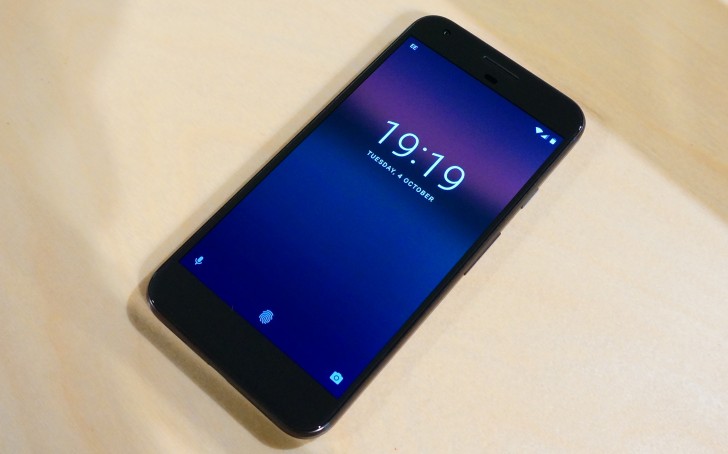 The Pixel XL is a really good phone but so are the competition's smartphones. Since the Pixel XL doesn't have a real trump card and since Google is not intent on undercutting the competition with pricing alone, we can only assume that they will try to win the market the Apple way - a small device portfolio with premium branding.
The Pixel XL, however, is not the disruptive proposition that the original iPhone was so it won't be overtaking the ship overnight. It's going to be a gradual process (if they ever succeed) so we think it would take a few more years until we announce Google as a phone maker to be reckoned with, even though it's a market that they helped build in the first place.
Here are the full reviews themselves. There are certainly other excellent tech websites and we don't intend to suggest that these are the best reviews out there. Check around what others are saying too and let us know in the comments below if you find other interesting articles on the topic.
AndroidPolice | Engadget | The Verge | PhoneArena | AndroidCommunity
Related
hmm... I don't get it.... I didn't say I forbid anyone to buy this phone,
I agree, I would love to see a Sony version as they could hopefully fix the camera software to allow the cameras to be as good as they should be. I love the Sony phones but it's frustrating to see other manufactures using slightly lower range Sony se...
Please stop talking total rubbish. Like its impossible for someon to like the phone just because you don't