Google starts selling water resistant LifeProof cases for the Pixel and Pixel XL
Vlad, 17 January 2017
As you may know, Google's Pixel and Pixel XL are missing some features that have become common on flagship smartphones. Perhaps the most glaring omission on that front is the lack of IP67 or IP68 certified water and dust resistance. The Pixels only have IP53 rating, which means they won't die if rain hits them, but that's about it.
Google apparently knows about this shortcoming, and it's interestingly trying to mitigate it somewhat by asking people for an additional $89.95 on top of the already expensive pricing for the phones themselves. The company's official online store has started selling water-resistant cases for both the Pixel and the Pixel XL.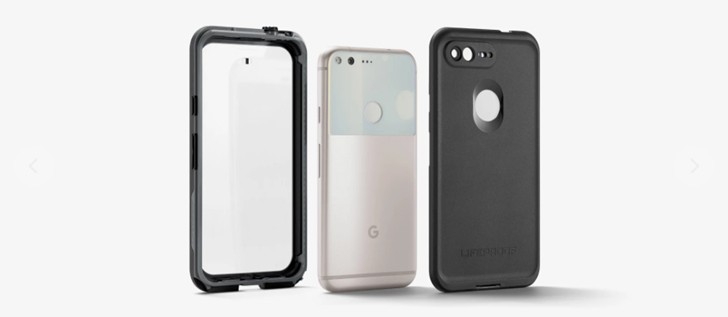 The LifeProof Fre cases for the Pixels come with IP68 certification, which means they will make the devices dust-proof and and submersible for up to two hours in up to two meters of water. Additionally, the cases also comply with the MIL-STD 810G spec, so a Pixel inside one of these cases should withstand a drop from up to 2m on any surface without a hitch.
All this being said, you'd expect the cases to be bulky, and they are. But that's the tradeoff if you want your Pixel protected.
Related
You'd think they were going for the title of an essay or a novel, the way they did the capitalization.
$90 for a case!!! no thank you a company such as Google should have brought something new or at least featuring the latest designs. Not go down the same route as Apple and release 1 new feature a year basically. But they reeling in the dolla so why w...
waterproofing is essential I don't see why it wasn't implemented with the pixel it put me off it if i'm honest the first somewhat water proof phone I owned was the Xperia Z then upgraded to the LG G3 it was an improvement in all areas bar the waterpr...
Popular articles
Popular devices
Electric Vehicles