Google's Fuchsia OS project adds support for Kirin 970
Victor, 24 November 2018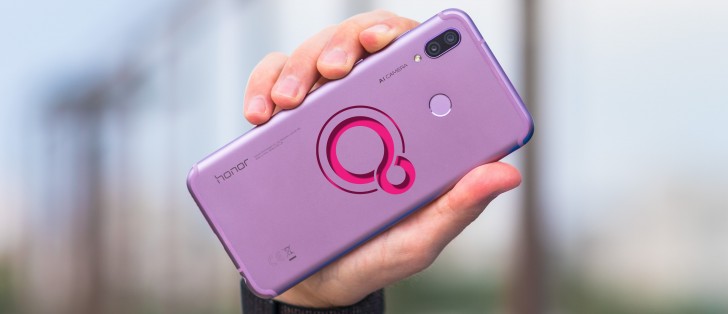 It's been quite some time since we've heard anything about Google's Fuchsia OS project. The search giant is keeping the lid on the whole endeavor. Still, the odd public official mention here and there and the activity on the Fuchsia repository do signify that the project is alive and work on it is ongoing behind the scenes.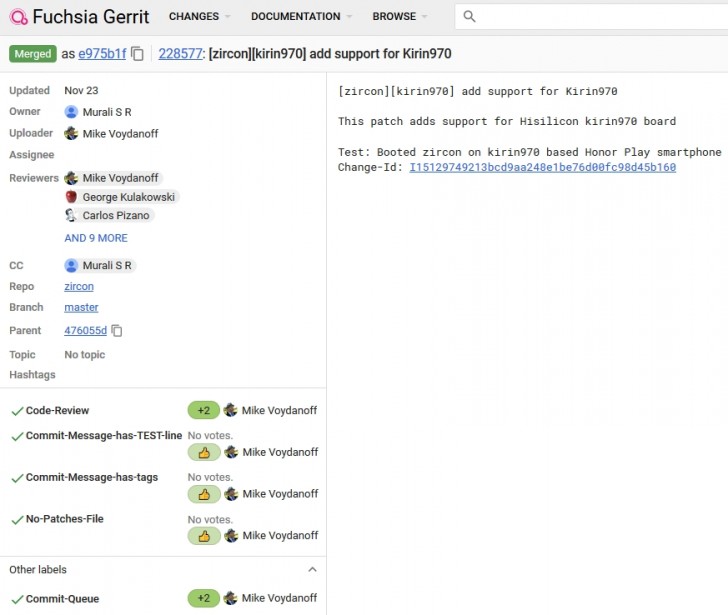 In a new development, a path was spotted on said repository, adding support for the Kirin 970 chipset and detailing test for booting the Zircon kernel on the Honor Play, based on said chipset.
Looking at the patch and its meta data a bit closer shows that the owner (as in the project management meaning of the therm) is one Murali S R with a huawei.com email. This is a clear indication of some sort of cooperation between Google and Huawei on this matter, as opposed to Google simply testing things internally on its own.
We are, however, skeptical as to whether this should be considered as any indication that Fuchsia is moving closer to actual consumer products and releases. If you are not in the know about Fuchsia OS, you can take comfort in the fact that nobody outside the development team seems to really know much about it at this stage either.
Fuchsia originally surfaced online back in 2016 as a mysterious open-source GitHub project that had no official announcement affiliated with it on Google's end. It is a Google-developed OS that, unlike Android, isn't based on a Linux kernel, but rather a microkernel called "Zircon". Circling back to the patch notes, apparently that's the part that the team got working on the Honor Play.
Fuchsia is shrouded in mystery, but the bits that have surfaced look really interesting and ambitious. For one, the OS is really scalable, suitable for use on embedded systems, smartphones, tablets, as well as PCs. It's UI, or at least what has been seen of it on certain early test devices, like the Pixelbook is written using Flutter, with apps based on Dart, offering high performance and impressive graphical fluidity. Flutter can successfully attain smooth UI performance at 120 fps and also includes a Vulkan-based rendering engine called Etcher.
It has been noted on multiple occasions that from a technical standpoint and early feature set Fuchsia appears to be shaping up as a pretty close sibling to Android and a perfect candidate for an improved "re-write", of sorts. If nothing else, it is definitely worth keeping out an eye on future Fuchsia developments.
Related
what is the name of the phone in the picture?
Honestly, I as an Android user disagree about the existence of a new OS called Fuchsia, i agree that the name Android will still be there for more than 10 years, 20 years or more, at least Android will exist until 2050, so there are other names from ...
Well, if this turns into Android 2.0 I won't mind using it as long as I can root it :) No administrator access means I'm not interested. Using a smartphone in guest mode is totally insulting and too close to ios.
Popular articles
Popular devices
Electric Vehicles