Oppo's under-screen camera hands-on
Hristo Zlatanov, 10 December 2019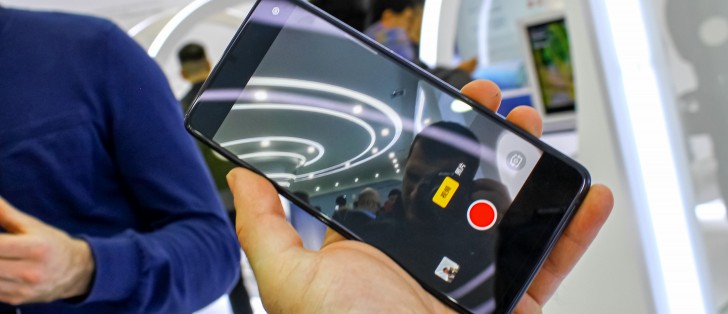 Under-screen cameras are almost upon us as a couple of manufacturers have already revealed that they are working on perfecting the technology so it's ready for the end-user. Today at Oppo's Inno Day 2019, the Chinese manufacturer showcased one of its prototypes that looks pretty close to an actual phone ready for mass production.
Interestingly, Oppo's prototype isn't relying only on its front-facing camera novelty - it has a seamless, button-less design with no ports and camera bumps as well. The screen has a big curvature but not as extreme as vivo's NEX 3 or Huawei's Mate 30 Pro displays. This has allowed Oppo to do a slightly better job with the pressure-sensitive buttons to the side - there's more room for them and are easier to operate with compared to the vivo NEX 3. The difference isn't as noticeable, though.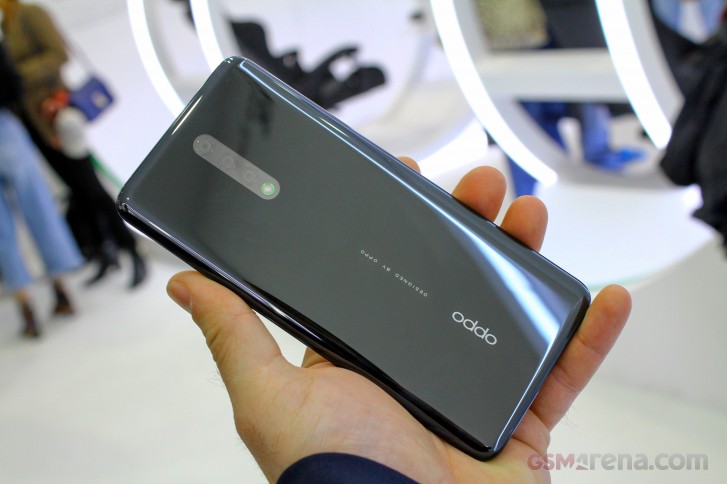 Moreover, since the phone doesn't have any ports, it relies only on wireless charging for juicing. The handset supports 30W fast wireless charging so users won't have to feel like they are making a compromise by not having a fast wired charging. After all, 30W is pretty fast, although you would still have to carry a wireless charger with you when you need to top up while you are on the road.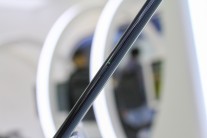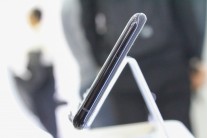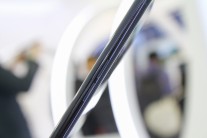 Port-less and button-less design
And as for the in-screen camera, it still seems like an early implementation. For example, you can easily see the square for the camera when there are lighter colors around it like white, light gray, etc. But when darker tones are displayed, you will have a hard time finding where exactly the cutout for the camera is.
The initial version of implementation delivered 50% less light to the sensor compared to the standard design but now, it's considerably better and the research team is still tweaking the design of the OLED panel to improve the camera in this regard. Unfortunately, actual numbers weren't provided. Here are a couple of selfies taken with the prototype - they don't look bad at all, especially for a prototype in its early stage. Oh, and don't mind the EXIF data because Oppo said the specs would change over time.
While there are some novelties in the design and in the selfie camera department,s the phone still feels like an Oppo handset with its rounded corners and glass finish. We were told that since the phone is still a prototype, a lot could change over the course of development and the final result will vary.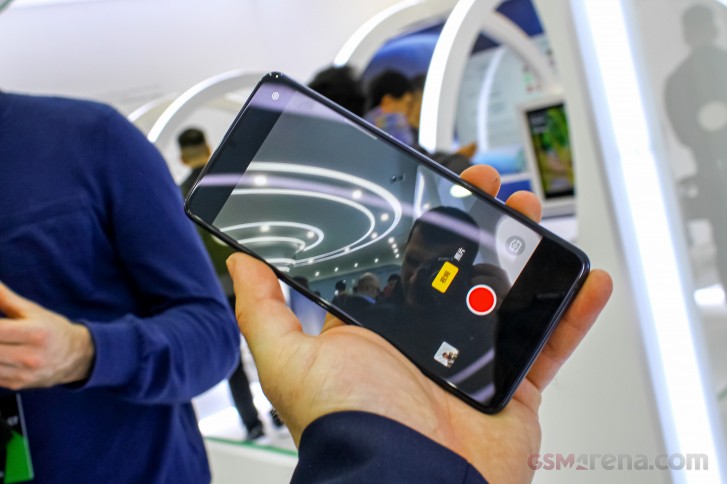 Speaking of changes, we would still want to note that Oppo promises significant improvements regarding camera visibility and performance before the final units arrive. The company didn't give any specific time frame but we hope the prototype makes it to broad daylight sometime next year. The idea of having an "invisible" front-facing camera is exciting to say the least.
Related
Anonymous
25 Jul 2020
tDP
Such a backwards evolve
Anonymous
13 Apr 2020
n$V
of course there cant be anything displayed above camera while you are using it
Anonymous
01 Feb 2020
XLE
They should put the camera at the center of the screen wince when u on a video call that's where u would look
Popular articles
Popular devices
Electric Vehicles