Hands-on with vivo's in-display fingerprint scanner
Enrique, 11 January 2018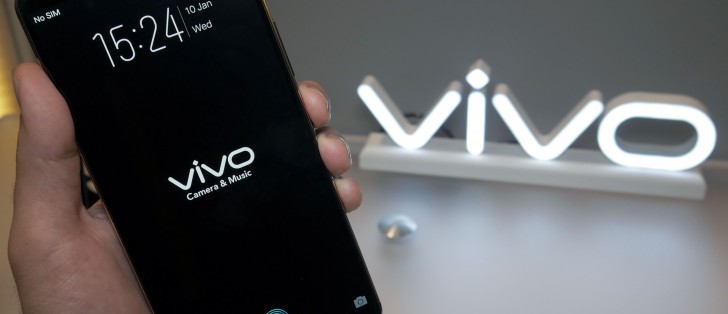 Vivo has worked in conjunction with Synaptics to make the first smartphone with a fingerprint scanner integrated into its display. The company just unveiled the near-final product and we were shown a demo unit at CES. This gives us a good idea of what we can expect from the new fingerprint solution.
Vivo first showed off its under-screen fingerprint technology back in MWC Shanghai 2017. The prototype shown then relied of ultrasonic signals to transmit the fingerprint from over the glass to the sensor underneath. The near-final design uses an optical signal so the sensor can see right through the display.
In order for this to happen, the current design will only be compatible with OLED displays, as they are transparent enough to let the sensor detect a finger above the glass. This would mean that this implementation would not work LCD displays, making this the only major limitation.
We demoed the fingerprint scanner and we have to say the near-final solution is solid. As with any new technology, it will take a few iterations to refine. The fingerprint scanner was not as quick as other smartphones, but it was pretty "average" speed, and we didn't feel that it was slow enough to ruin the user-experience.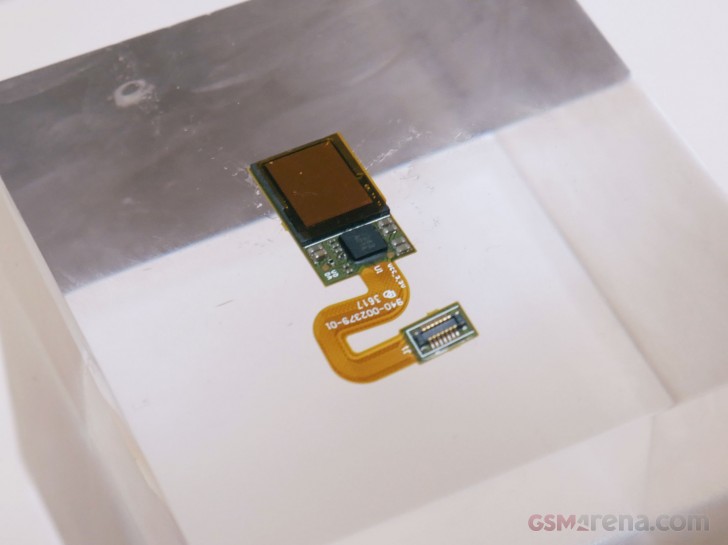 Like many other smartphones, the fingerprint scanner is always waiting to detect a fingerprint when screen is off. When waking up the phone, a blue fingerprint icon will show up where you're supposed to place your finger. Once you place it down, this icon will shine brighter to illuminate your finger bright enough for the sensor to see.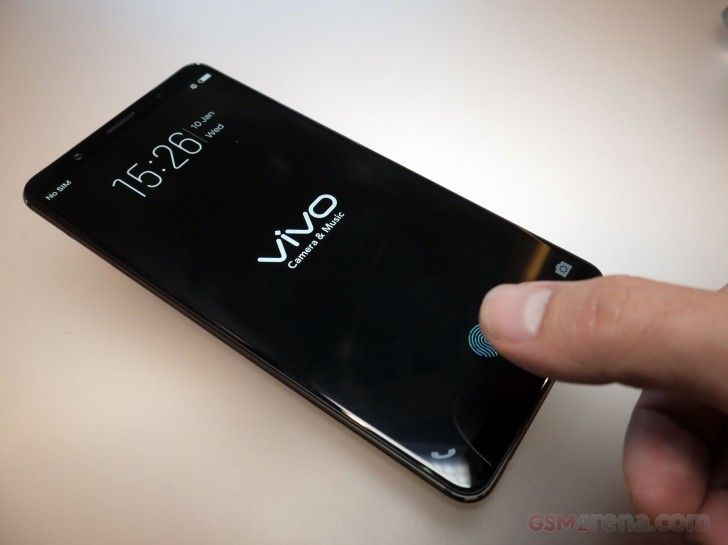 The actual phone that we demoed with vivo is still not finalized. In fact, it does not have an official name yet. What we do know is that we can expect to see this phone hit the market in early-2018. Presumably, the phone maker's home market of China would be the first in line to buy one of these phones.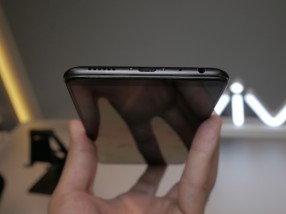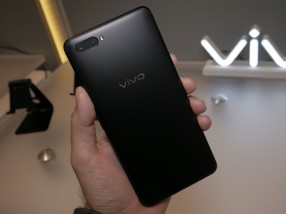 Bottom and back of unnamed vivo phone
Thanks to this new sensor breakthrough, we may be some distance closer to a truly bezel-less smartphone - at least one with a fingerprint scanner on the front.
Until then, what do you think of the under-screen fingerprint scanner? Do you think it's the way to move forward or is facial recognition a more viable option for smartphone security?
Related
Anonymous
15 Jan 2018
39x
Looks good. But which will be first into the UK shop. England's always tents to be quite slow with this things.
AnonD-52529
15 Jan 2018
gC2
Apple will invent this in the upcoming years...
Anonymous
15 Jan 2018
7Lm
Vivo Xplay 6
Popular articles
Popular devices
Electric Vehicles