Here's the iPhone 15 Pro getting disassembled on video
Vlad, 21 September 2023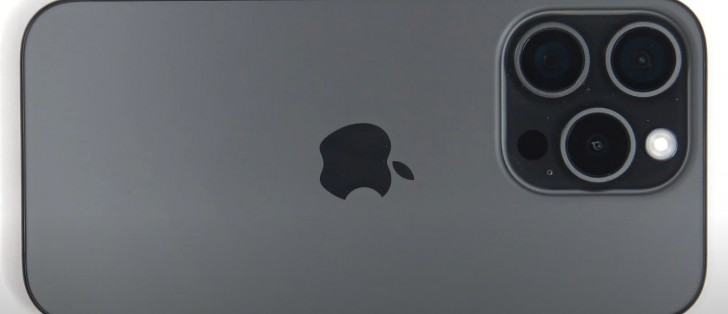 The iPhone 15 Pro was unveiled at Apple's fall event last week alongside the iPhone 15, iPhone 15 Plus, and iPhone 15 Pro Max. They've all gone up for pre-order last Friday, and are due to become available on September 22.
Ahead of that, YouTube channel PBKreviews somehow obtained an iPhone 15 Pro and proceeded to disassemble it on video, as has become tradition. Here's the full video, showing the iPhone 15 Pro's insides as they have been laid out by Apple. As usual, at the end we get to see all of it reassembled, bit by bit.
The video can serve as a guide to performing such a disassembly on your own, although with Apple's controversial tactics regarding self-repairs we're not sure you'd necessarily want to go that route. For most people, videos like this one will remain in the entertainment realm, we gather.
The teardown's conclusion is a reparability score of 7 out of 10, on a scale on which 10 is the most easily repairable. 7 isn't a bad score, but the result is hindered by Apple's policies of pairing parts with devices, and iOS popping up all kinds of errors if you use unauthorized parts.
Related
Wow great job, yet to watch the YT video though I can say you're doing a great job on disassembling the smartphones, you can also try doing it on TWS & other eGadgets
Lmao dude, Thanks for the stats. as per the articles you are mentioning in your comment. Android share has been dropping. as i was saying its millions of users a year that are switching to iOS. it's literally getting scooped.
i mean, it's not even a red camera which they have many different threads and screw lengths. but anyway, this technique would be following suit by many manufacturers
Popular articles
Popular devices
Electric Vehicles