Here's what's inside the Sony Xperia XZ Premium
Victor, 28 February 2017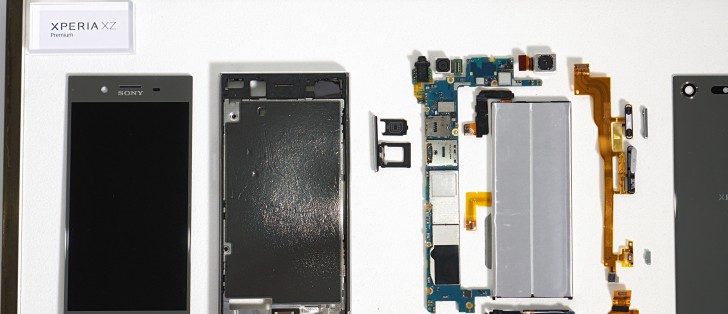 Along with the traditional design showcase, we get to experience at MWC, this year the Barcelona venue also offered a few intriguing tours of device internals. We already saw the LG G6 get disassembled on camera and now Sony has decided it wants to show off as well.
Frankly, it was high time all the hard-working hardware engineers got some appreciation for the work they've done under the hood on stage. There is an amazing amount of effort that goes into component design, especially for modern flagships. But even if you are not the type to really appreciate the particular beauty in good PCB and module arrangement, a glimpse inside a high-end smartphone is a rare opportunity for many. And Sony didn't hold back one bit, taking apart its new Xperia XZ Premium.
We didn't get a disassembly video this time around, but the provided stills do offer a very detailed look into the main PCB and additional hardware parts.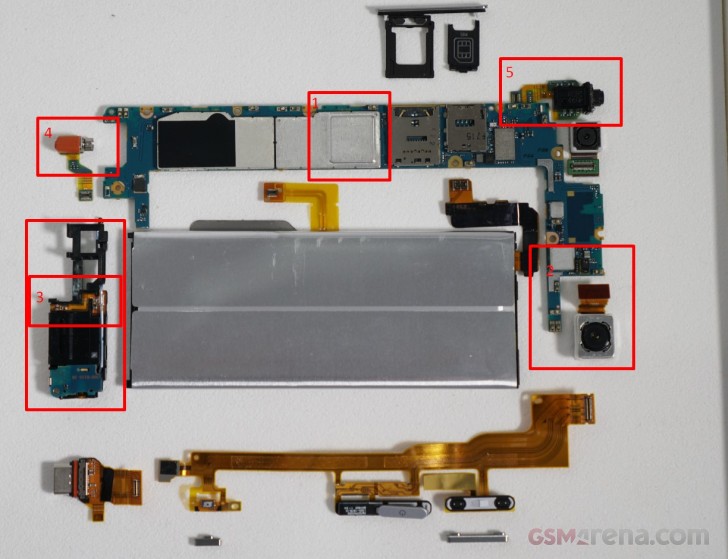 In case you found yourself surprised with the scale of the internals of the XZ Premium, there is no mistake. Most main hardware components are accounted for and there is nothing really big missing from the shots. This does give you some idea of the space constrains engineers have to deal with and the potential trade-offs of adding or removing a given component. Although, looking at the 3.5mm audio jack, labeled 5 in the shot, we don't really see it taking up that much space.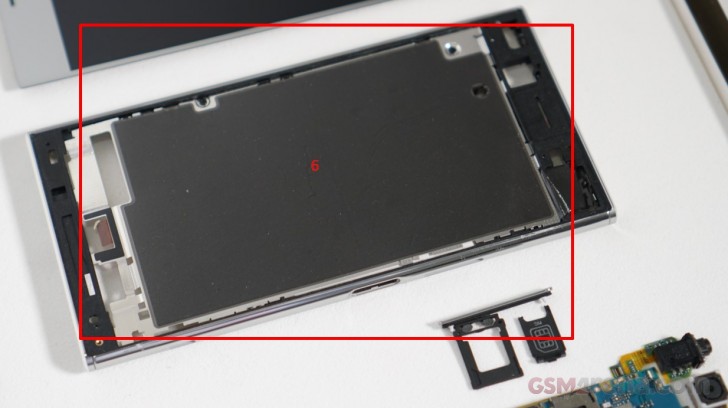 The Snapdragon 835 chipset - the heart and soul of the device - is marked with 1 and is actually pretty small. Since it is the main source of heat, along with the camera module, Sony went through all the basics, like covering the chip with a heat spreader. However, in order to improve thermals, the main PCB was specifically crafted in an "L-shape".
As it turns out, mirror finish panels, like the one on the XZ Premium's, are tougher on heat transfer, which is why Sony had to take some extra care in cooling the beastly chipset.
Speaking of heat dissipation, we can't fail to note the large graphite shield, numbered 6 in one of the shots. It sits right underneath the display.
As for other small details, the vibration motor, a true veteran piece of mobile hardware is actually pretty big (4 in the photo). Last, but not least, we can see one of the XZ Premium's two speakers, marked as 3 in the picture. It is actually the bigger one of the pair and Sony has also cleverly attached it to one of the handset's radios, to use it as an antenna. This make sense, since it is already there and is made of conductive material.
We do hope to see more similar hardware displays in the future.
Related
As you can see, my phone has the same problem.
I have this phone and only one word can describe it...AMAZING!
The left and right sides of the body are plastic, while bottom and top are aliminium and back are glass
Popular articles
Popular devices
Electric Vehicles