Sensitivity adjustment for Google and Nest Home devices coming soon
Enrique, 22 April 2020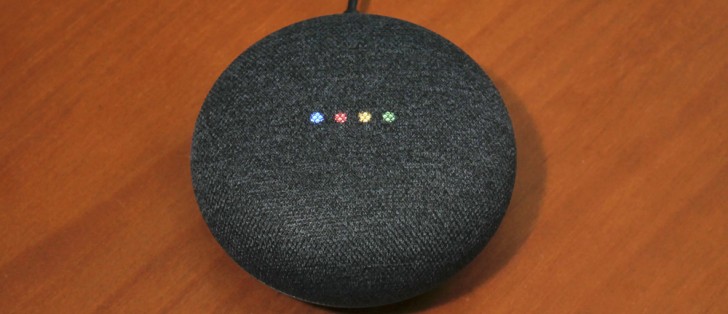 Editor in Chief of XDA-Developers Mishaal Rahman managed to get a hidden feature of Google Home devices to work and posted the screenshots to Twitter. Google and Nest Home devices that listen for the wake phrase: "Hey Google" will be given a new slider adjustment for tuning the sensitivity of the phrase.
Finally, the Google Home app is about to add "Hey Google" sensitivity options for each Google Assistant device.https://t.co/a7R2pxLCLI pic.twitter.com/LJ6GpAj7CY

— Mishaal Rahman (@MishaalRahman) April 21, 2020
I can personally say that my Google Home Mini has trouble hearing me in the kitchen, perhaps due to the broad acoustics in its location, so I can't wait tweak it to be able to hear me utter the wake phrase and not have to keep saying "Hey Google" until I see the LEDs light up.
Conversely, if your Google Home speaker is constantly firing off queries you didn't ask it, lowering this sensitivity should make it so you don't have as many false activations.
As per Rahman's Twitter thread, the new feature will work for both Google and Nest Home speakers and smart displays. We are still wondering if the option will only be added to Google and Nest-branded Home devices, or if other third-party Google Assistant-enabled devices will see the same setting as well.
Following the initial posting of the screenshots, Google confirmed to The Verge that the feature has indeed begun rolling out, but "gradually".
Related
Companies rarely operate by the definition. Their actions speak way louder than the definition in their terms and conditions. Every day, they are settling lawsuits for violating their own terms. Next thing, you gonna tell me, Google doesn't ...
Lol then why are they paying fines every week for invading privacy and compromising security,etc to the European Union. They don't get fined in USA coz they cut a deal with the NSA. You need to research pal before posting typical corporate co...
There is slight diferrence to spying and what those do. Spies will acquire your information and sell it to the higher bidder, or were paid to acquire some informarion. Google and Apple acquire your information, but don't sell your information to othe...
Popular articles
Popular devices
Electric Vehicles