Holiday photo contest: Share your holiday experiences
GSMArena, 12 Dec 2006 - 15 Jan 2007.
And the winners are…
Again, we would like to thank everyone who took part in the contest. The holiday photos from all over the world were very interesting and we bet they contributed to the holiday spirit of all of our visitors.
A month ago, when we announced our Holiday Photo Contest, we had no idea that it will be this hard to select the winners. We expected that some of the photos will really shine and we will have no problems choosing which photo to award. Well, it turned out that none of the photos has the WOW factor we were looking for. So we had to make a jury of 7 members to pinpoint the greatest of those pictures. As the contest closed doors the jury went to work. All the time spent in sifting through the photos wasn't in vain. We are now able to disclose the winning tickets that we bet you are more than eager to see.
First place and Nokia N73 go to…
To our greatest disappointment none of the entries we received really deserves the first prize. So in fact there isn't going to be a first place winner. Make no mistake; we are not trying to spare our money or anything. We just never received that one-time shot we were so eagerly waiting for. So instead of giving one first prize, we decided to give out several Runner-ups awards. Read on for more information.
Second place and Samsung D900 go to…
Michael Phang from Coquitlam, Canada for "Christmas Dreaming".
Michael Phang submitted one other impressive photo, click here to see it.
Third place and Sony Ericsson Z710 go to…
Nazer Uniral from Auckland, New Zealand for "Yvanna and friends..."
Runners-up
Yes, there wasn't a photo, which deserves the first place, but there were many photos, deserving some kind of award. This is why we decided to select four Runners-up, which will be awarded $100. Here is the list in no particular order.
Tam Dao from Noosaville, Queensland, Australia for "Decorations"
Yap Hon Lim from Kuala Lumpur, Malaysia for "Christmas tree with masks"
Matthew Mifsud from Luqa, Malta for "Making 'Spirits' High"
Jimmy Dumplink from Fresno, United States for "Jingle All The Way"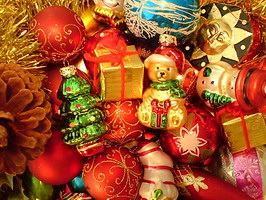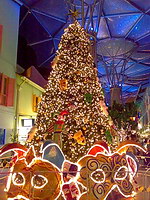 "Decorations" by Tam Dao • "Christmas tree with masks" by Yap Hon Lim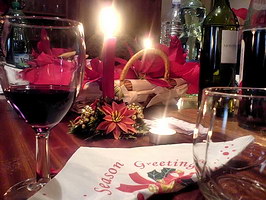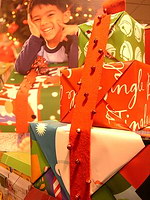 "Making 'Spirits' High" by Matthew Mifsud • "Jingle All The Way" by Jimmy Dumplink
Congratulations to the winners!
Please, contact us as soon as possible to arrange the award shipping.
Anonymous
10 Dec 2007
2Z7
good job
Anonymous
31 Jan 2007
iEu
ah forgot to say ... plz GsmArena Team .. make more Photo Contest its really great idea...
Anonymous
31 Jan 2007
iEu
Congratulations To The Winners .. And SO SONY ERICSON hehe ,, W810 2 Pics And 1 W900 And 1 K800