Honor 10 review
GSMArena team, 1 June 2018.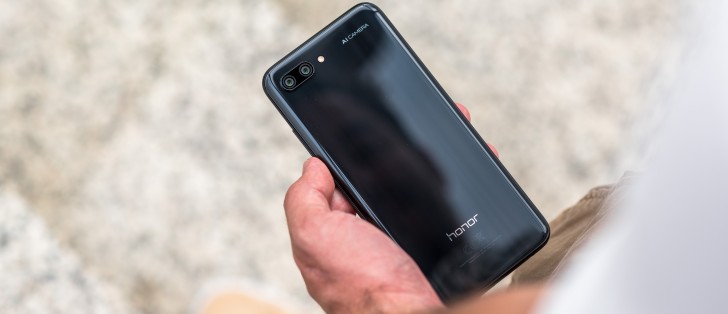 A familiar, yet different dual-camera setup
The Honor 10 has a dual-camera setup similar to what we saw on the Huawei P20. Or that's what we thought at first. It turned out Honor opted for completely different camera sensors even if they remind the setup on the Huawei - there is a regular RGB camera alongside a high-res monochrome camera. So, for the Honor 10, we're looking at a 16MP color and a 24MP monochrome imager, both sitting behind f/1.8 lenses each.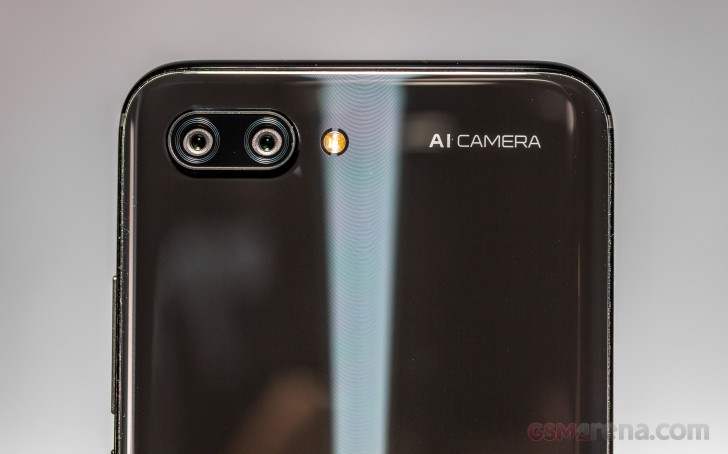 Unlike the Huawei P20, the Honor 10 doesn't come with OIS. There is no EIS for the videos either. The Honor 10 doesn't make use of the 4-way autofocus available on the Huawei P20 series, phase-detection is the only option for the Honor. There is no dual-LED flash either; just a single LED to light up the dark scenes.
Huawei's 2x hybrid zoom is available on the Honor 10, but that's as far as you can go.
Of course, it's all about the AI with this new handset and promo materials state that its camera recognizes in real time 22 different categories of subjects and shooting scenarios and adjusts shooting parameters accordingly. If the Master AI in the P20 and P20 Pro wasn't all that great, we wonder just how good this 'apprentice' AI is going to be. And you bet we'll explore that in detail.
The camera interface has been reworked since the Mate 10, but we wouldn't go as far as calling it more intuitive. First off, you have a mode selector on the bottom that you swipe left and right to change modes, but you can't swipe on the viewfinder, just on the selector itself.
Swiping up and down doesn't switch between front and rear camera either, you have a button for that (admittedly, on the bottom within easy reach). Basically, you're wasting the viewfinder by not having gestures enabled on it, except for pinch to zoom.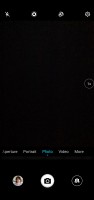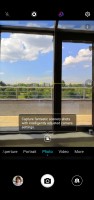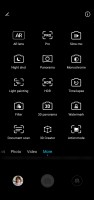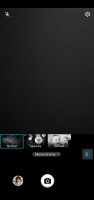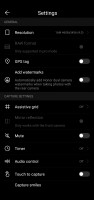 Camera app • AI on • Modes • Monochrome camera • Settings
Hidden as usual is the access to the monochrome camera. You now need to swipe the mode selector all the way to the 'More' position, where the extra modes are: Monochrome, Panorama, and HDR, among others. And while we're at it, it's really odd to have a manual HDR mode separately when the Master AI takes care of that - it's like a dynamic range enhancement is On all the time.
The Monochrome mode has its own modes right there on its viewfinder - Normal, Aperture, and Portrait. That's something we liked even though this extra menu moves the viewfinder to the left. There is no Pro mode available for the Monochrome camera on the Honor 10 though.
You get manual (Pro) mode only for the color camera. There you can adjust parameters yourself - ISO (50 to 6400), shutter speed (1/4000s to 30s), exposure compensation (-4 to +4EV in 1/3 stop increments), and white balance (presets and light temperature). You can also choose the metering mode (matrix, center-weighted and spot), and the focus mode (single, continuous and manual). If the phone thinks you messed up the exposure, an icon will pop up to warn you.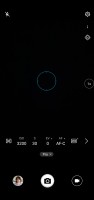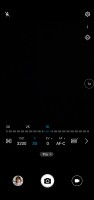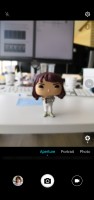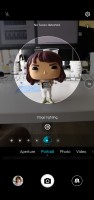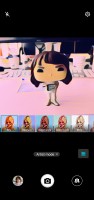 Pro mode • Pro mode • Variable Aperture • Portrait and Lightning • Art shot
Since artificially defocused backgrounds became all the rage, Huawei and Honor phones have had both a Portrait mode and an Aperture mode. In Aperture, you can choose the simulated aperture in the range from f/0.95 to f/16. Post shot, you can change the aperture and the focus point within the Gallery.
In Portrait mode you can enable and disable the background blur (why disable it, though), you can change the simulated lighting, and you can also add some beautification on a scale from 0 to 10.
Daylight image quality
Honor's implementation of the Master AI is enabled by default. The AI toggle is now accessible from the viewfinder, while the P20 phones have it hidden in settings. But we have even more good news - the Honor's AI is not as aggressive as Huawei's was even though it pretty much works the same way and operates under the same scene presumptions. The camera recognizes the scene properly and turns on the right mode accordingly, its defaults for each scene do saturate the colors more than usual, but not as excessive as it was on the P20 and P20 Pro.
So, the AI pictures have more than enough detail, obviously saturated, yet very pleasant colors, very low noise levels, and superb contrast. Multi-frame stacking is often used with the AI scenes, so if HDR was required, it's applied in real time, and you will always get the most from both shadows and lights.
There is obvious over-sharpening on most of the images, but not that extreme to ruin the pictures.
One thing we noticed is that the AI often tries to use Portrait mode for pets, and that's just not the right option for this occasion more often than not.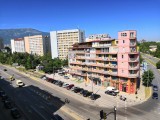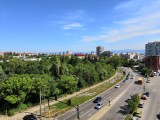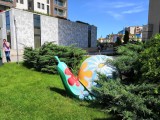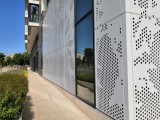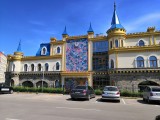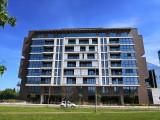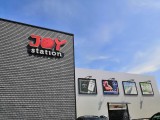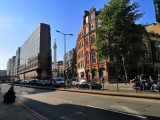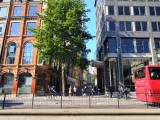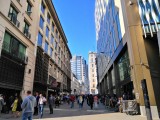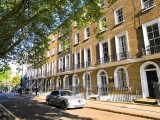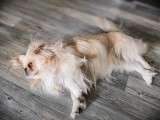 Honor 10 16MP AI camera samples
The regular samples without AI are quite good, too. They have plenty of detail, very accurate colors, high contrast and almost non-existent noise. The dynamic range isn't as impressive as on the AI samples, as the phone won't do auto HDR when needed - not that we expected it to do so.
Over-sharpening is noticeable on the regular samples, too, but once again - not so extreme that it gets in the way. Pixel-peepers like us might not be fans of that, though.
If you are viewing this page on a computer, you can easily compare the AI and the regular samples by using the compare icon on any of the sample segments.
The Honor 10 can do the 2x hybrid zoom, but it's not lossless and nowhere near the P20 2x options. Sure, it's better than any regular 2x digital zoom, but you'll have to lower your expectations. We tried some shots, and those indeed turned out, well, zoomed. While the images have more detail than a digital zoom could deliver, it's still easy to tell they've been zoomed in artificially.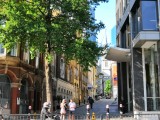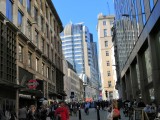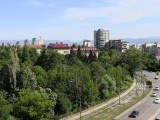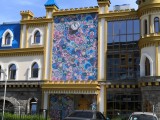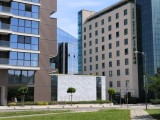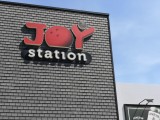 Honor 10 16MP 2x zoomed samples
The monochrome images have wider dynamic range than the regular daylight samples, but as usual, taking black&white photos is more of an artistic endeavor rather than a mainstream thing. The monochrome 24MP images came out with a great amount of resolved detail - we noticed much better-defined foliage and other high-intricacy detail when compared to the color images. The noise is kept low, while the contrast is simply amazing.
The B&W shots are not over-sharpened, exactly the opposite - they lack any kind of sharpening and sometimes are softer than we would expect. Then again, we'd probably prefer them this way than over-sharpened - if we had to choose, that is.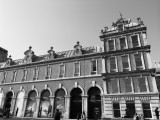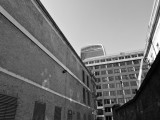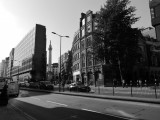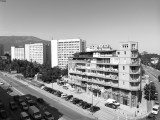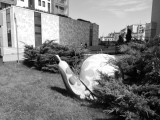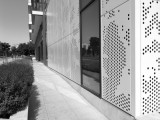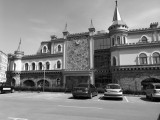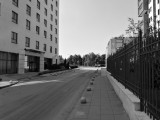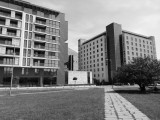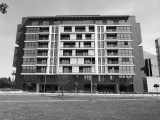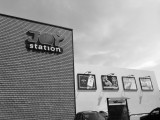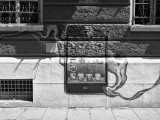 Honor 10 24MP monochrome samples
Low-light image quality
The low-light images are nothing special on the Honor 10. They are often quite soft, sometimes noisy, while other times the noise reduction smears the fine detail. The colors are true to reality, but the contrast is rather low. But the occasional low-light snaps will do fine for the social networks. And frankly - we've seen a lot worse, especially lacking in detail, blurry and unusable. So, the regular snaps are nothing special, as we said, just alright.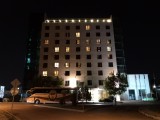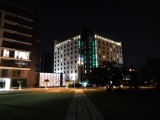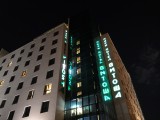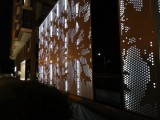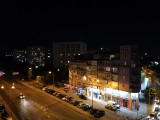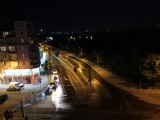 Honor 10 16MP low-light samples
The AI works for some magic on the low-light shots to improve the contrast and colors, but that's about it. It's not as smart and as capable as on the P20 and there is no tripod-free Night Mode available for the Honor 10. The samples are a little bit noisier, but with brighter exposure and warmer colors, which worked for improved contrast and overall better look. The images are still quite soft, so don't expect improved detail here.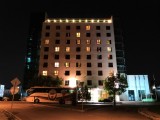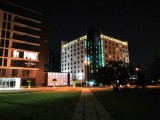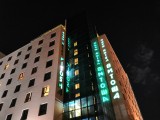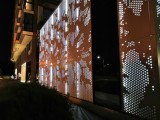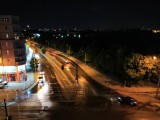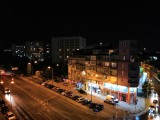 Honor 10 16MP AI low-light samples
We also snapped a few monochrome samples at night. Those turned out better than the color ones for sure, sharper, with slightly more detail and less noise. Yet, we experienced the same issue with the autofocus with the monochrome camera that we saw on the P20 and Mate 10 - its operation is quite hit and miss. So, if you want to use the monochrome camera - just be sure to tap on the subject - better safe than sorry, right?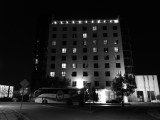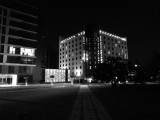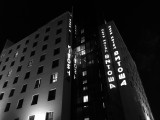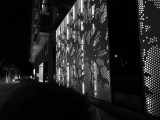 Honor 10 24MP monochrome low-light samples
There is a Night mode on the Honor 10 - this shot requires a tripod and up to 20s of waiting. At first we thought it will take a couple of shots and combine them. But this mode is actually closer to what the Light Trails does - basically, it takes one very low exposure photo and then begins to add lights. The phone almost succeeds into cutting out the light trails themselves, and the result is a photo with excellent exposure and contrast, detailed at that. The picture lack sharpness, but that's alright.
When using the manual mode, you can select a shutter speed up to 32s with ISO up to 6400. The viewfinder image will change as the exposure develops, so if you figure you've gathered enough light you can stop at any time.
And with this freedom, you just need a small tripod to get wonderful images. If you lock the ISO to 50 and use the longer shutter speeds, you can get some stunning long exposure shots come night-time.
Then there's the Light painting mode, which includes four sub-modes: Car light trails, Light graffiti, Silky Water and Star track. You'd need to have the phone perched on stable support for shooting in these modes (a tripod or a beanbag) as these extremely long exposures can't be done handheld without camera shake. These are nothing new so that we won't go into too much detail here.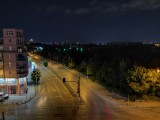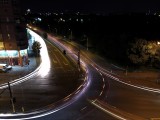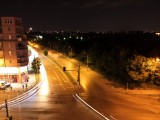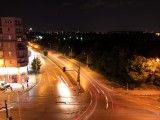 Night mode • Light Paitning (30s) • Manual mode (4s) • Manual mode (4s)
Picture Compare Tool
You can head over to our Photo compare tool to see how the Honor 10 handles the controlled environment of our studio. We've pre-selected the Oppo R15 Pro and Galaxy A8 (2018), but you can replace those with any other two phones you feel like. You can also compare the monochrome snappers via this tool.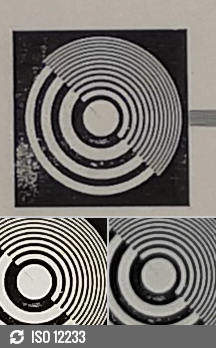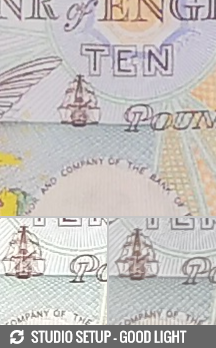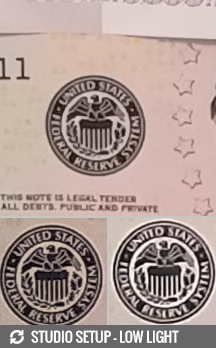 Honor 10 (16MP) vs. Oppo R15 Pro (16MP) vs. Samsung Galaxy A8 (2018) (16MP) in our Photo compare tool
Portraits and Variable Aperture
The Honor 10, just like other multi-camera Huawei phones, has a couple of faux bokeh modes - Portrait and Aperture. The Portrait mode is the one meant for people, complete with bokeh toggle, beautification, and simulated lighting. You can shoot with both color and monochrome camera in wide or regular (telephoto) portrait views.
All the samples turned out rather good and unless you have really curly or messy hair, the camera would do just fine.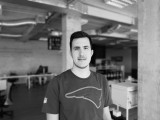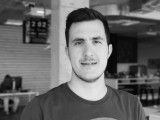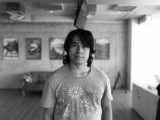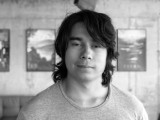 B&W Portrait • B&W Portrait Telephoto • B&W Portrait • B&W Portrait
Portrait Lighting effects are available for when shooting with the color camera. The samples won't be everybody's cup of tea, but we guess those effects will find some fans.
The Aperture Mode, on the other hand, lets you do post-shot re-focusing and simulates apertures in the f/0.95-f/16 range. You can use it with both the regular and monochrome camera.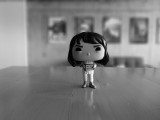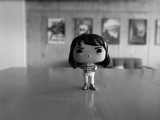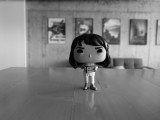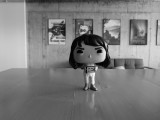 F/1.0 • F/3.5 • F/6.3 • F/16.0
Subject separation is similarly non-perfect in both modes, but given the right subject and background you can have some usable and convincing portraits.
Finally, there are some artistic modes resulting in 1MP samples, which some of you might find interesting.
Panorama
The Honor 10 captures great panoramic shots with a vertical resolution around 3,200px. Stitching is flawless, and there are no issues with varying exposure. The dynamic range is quite impressive, as is the resolved detail.
Selfies
Honor 10 has one of the highest resolution selfie cameras on a smartphone - a 24MP snapper with a fixed-focus lens. This is the same camera we saw on the Huawei P20 and P20 Pro. We'd gladly trade half those megapixels for autofocus, or at least a focus plane further from the phone, because as things stand, you need to shoot your face from pretty close to be in sharp focus. But even if you miss, the high resolution would probably compensate for the slight blurriness.
Once you get the distance right, the level of detail is quite amazing. Colors are faithfully represented, and dynamic range is good for a selfie camera.
There's also a portrait mode. In fact, it's the mode the selfie camera defaults to when you switch from the main cam - a bit weird. You can turn the blur on and off, there's also beautification (a 0-10 setting).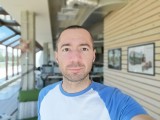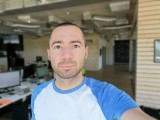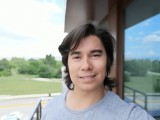 Honor 10 24MP Portrait selfies
Various Simulated Lighting effects are available for the portraits because that's a thing now.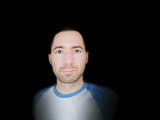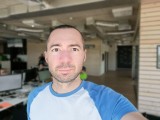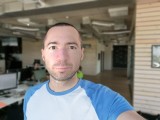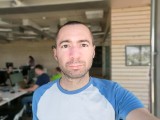 Honor 10 24MP Portrait selfies with Lightning effects
Video recording
The Honor 10 offers you a choice between the h.264 and h.265 codecs. We were surprised to find a very the small difference in bit rate for 4K videos - it's 22Mbps vs. 20Mbps so h.265 doesn't really give us the huge file size reduction benefit we're used to seeing elsewhere. So unless you have specific reasons to go for h.265, we'd recommend using the h.264 codec for its inherent compatibility with all platforms and devices.
There is no OIS or EIS for the Honor 10 videos.
The 4K and 1080p footage at 30fps is nice and detailed, with pleasing colors, plenty of contrast, and steady framerate. The dynamic range is a turned out great, as are the colors. Notable is also the high-quality stereo sound captured with 192 kbps bitrate.
The 1080p samples shot at 60fps are always blurry and look out of focus. We tried more than 10 different takes - each of those resulted in a blurry video. So, until that is fixed with an update, the 60fps footage is simply a no-go.
You can also download the untouched video samples: 2160p (10s, 35MB), 1080p at 30fps (10s, 14MB), 1080p at 60fps (10s, 16MB).
Video Compare Tool
Finally, for some extra pixel peeping head over to our Video compare tool, where you can examine the Honor 10 output against any phone we've tested before. We've pre-selected the Oppo R15 Pro and the Nokia 7 Plus, but you can, of course, pick your own set of phones.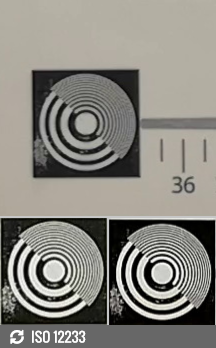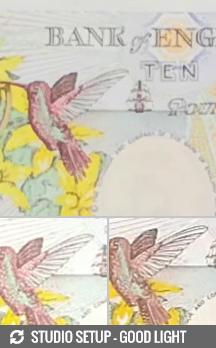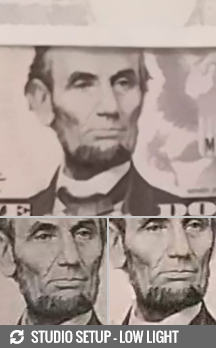 2160p: Honor 10 against the Oppo R15 Pro and the Nokia 7 Plus in our Video compare tool
I have got Huawei Honor 10i in 2018 and I have been using it. It's fantastic with high performance, high resolution display, high resolution still pictures and video recording having most of the capabilities (dicovered new techniques every new ...
Agree with the last few comments, bought this phone on launch May 2018 and still using it now. Battery rarely lasts the whole day, but a quick 15 min or so charge on the evening usually sees me through. I recently bought the Xiaomi Mi 11 on impu...