Honor 8 now starts at $277.12
10 April 2017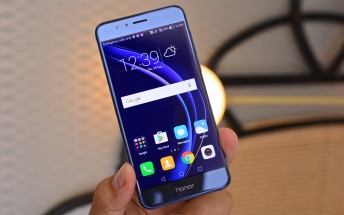 If you've been looking into purchasing an Honor 8 but have held back so far for whatever reason, here's your chance to save a good chunk of cash on the device. Usually priced at $399.99, the 32GB version of the handset can now be snapped up from Amazon starting at only $277.12.
That price is only valid for the black hue. If you want to pick up the Honor 8 in white or blue, you'll pay $299.99. In all cases you're getting an unlocked device, of course. That said, you'll only be able to use it on AT&T, T-Mobile, and MVNOs which operate using their networks. If you're on Sprint or Verizon, this isn't for you.
So you're saving at least $100, depending on which color you want, and you may even be spared $122.87. You might need to act fast, however, since there's absolutely no telling how long this deal will last.
Related