Honor Magic4 Pro and Magic V hands-on review
GSMArena Team, 2 March 2022.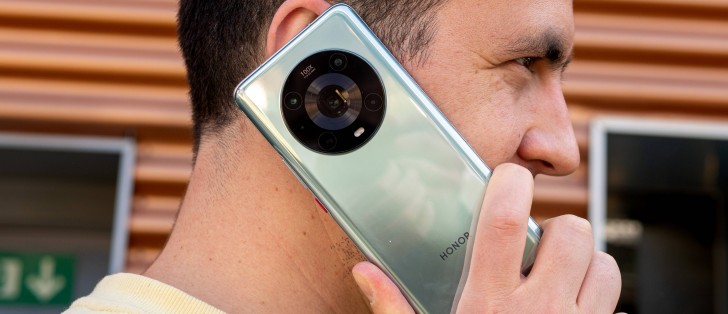 Honor Magic V
The Honor Magic V is a bit intimidating. When closed, the phone measures 72.7 mm, and the cover display has a 6.45" diagonal with a 21:9 aspect ratio. Those numbers are not out of line with a typical rigid phone these days, except you have two of those attached.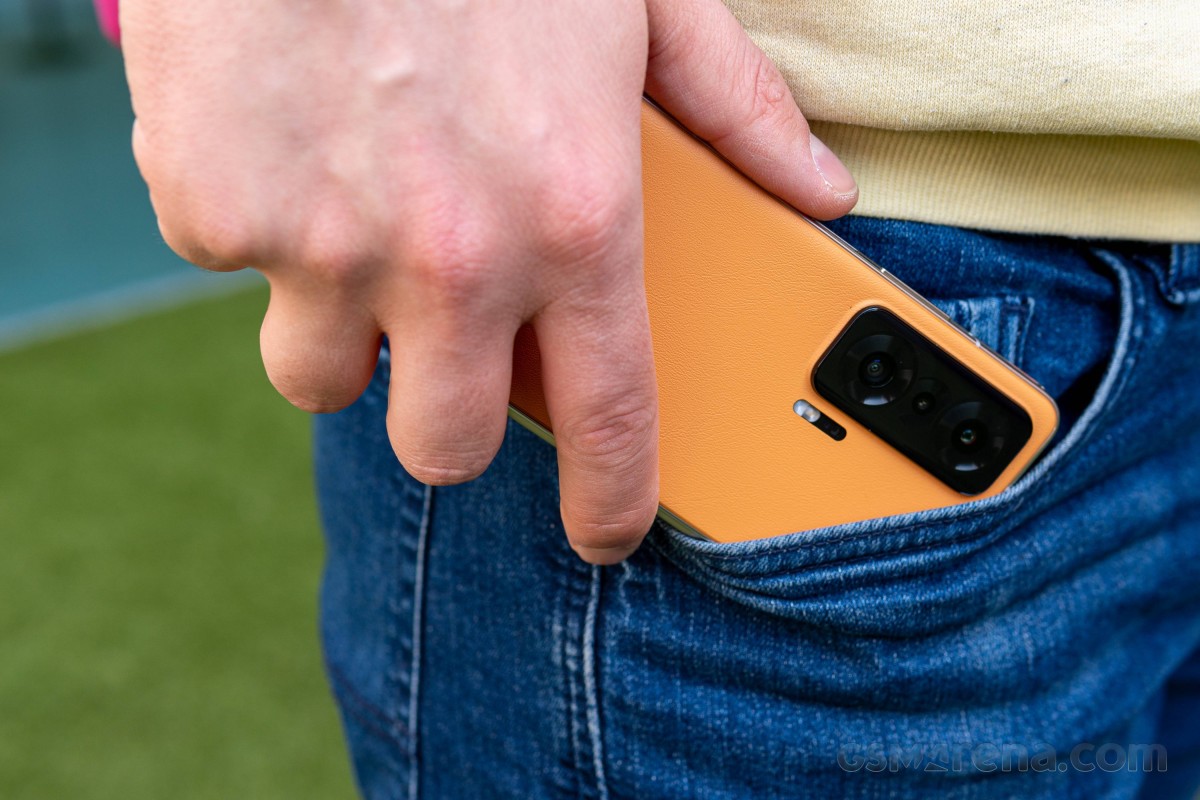 For comparison, the Galaxy Z Fold 3 has a narrow and tall 25:9 cover display, which has considerably smaller footprint. The Oppo Find N has even shorter aspect ratio on the cover display, 18:9, but is small at 5.49".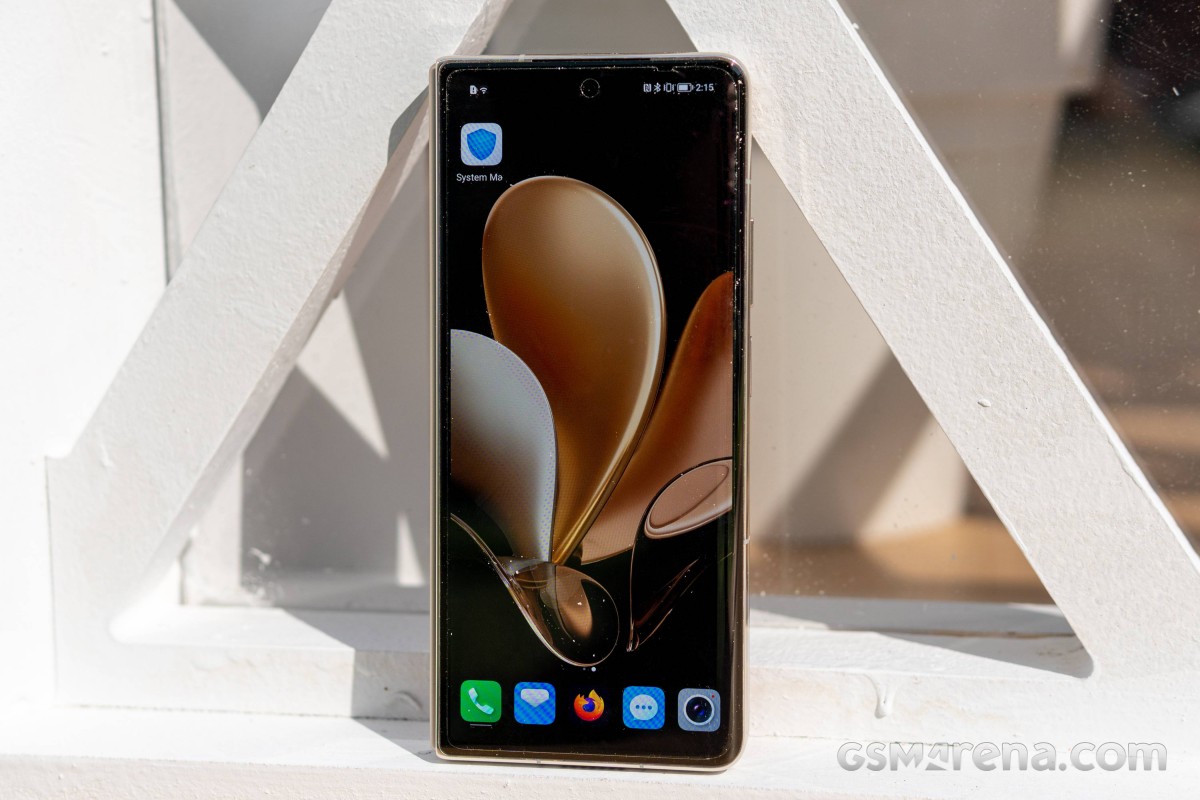 The Magic V display is impressive. It offers 120Hz refresh rate and HDR10+ support. But enough about the cover display, the real star of the show is on the inside.
We're talking about the 7.9" internal display - a foldable OLED panel with 90Hz refresh rate, 1,984 x 2,272 px resolution and HDR10+ support. This is the first foldable with an IMAX Enhanced certification. It's also the first with a Snapdragon 8 Gen 1, but we'll get to that.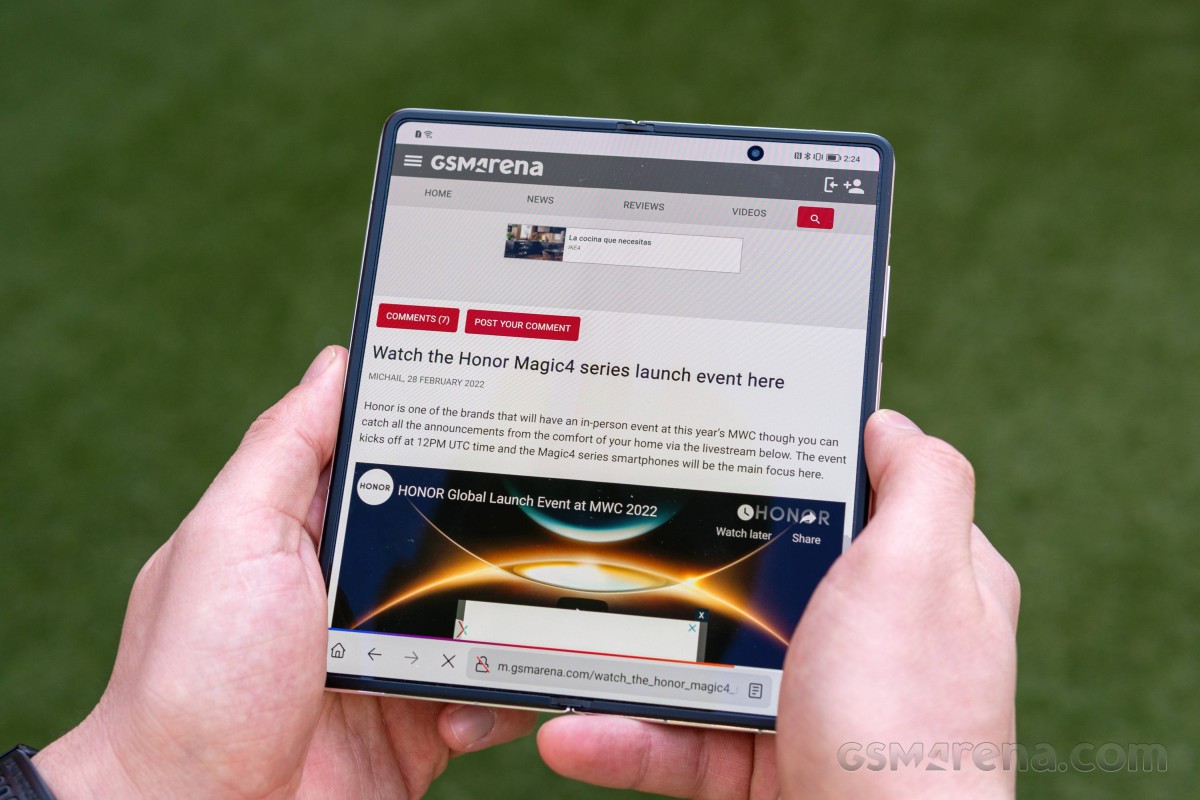 The hinge of a foldable display is the main area of innovation right now. Honor designed a hinge that allows the phone to close completely (without a gap). To reduce the strain on the folded OLED panel, the fold is done in a teardrop shape. This has the added benefit of making the crease shallower.
The Magic V body is made of high-strength titanium alloy, zirconium liquid metals and high-strength carbon fibers. This makes for a very rigid frame, and it is fairly thin - 14.3 mm (that's thin for a foldable). It is quite heavy, though, at 288g (a bit more for some colorways), it is one of the heaviest foldables we've handled. And you can really feel the weight in your hand and in your pocket.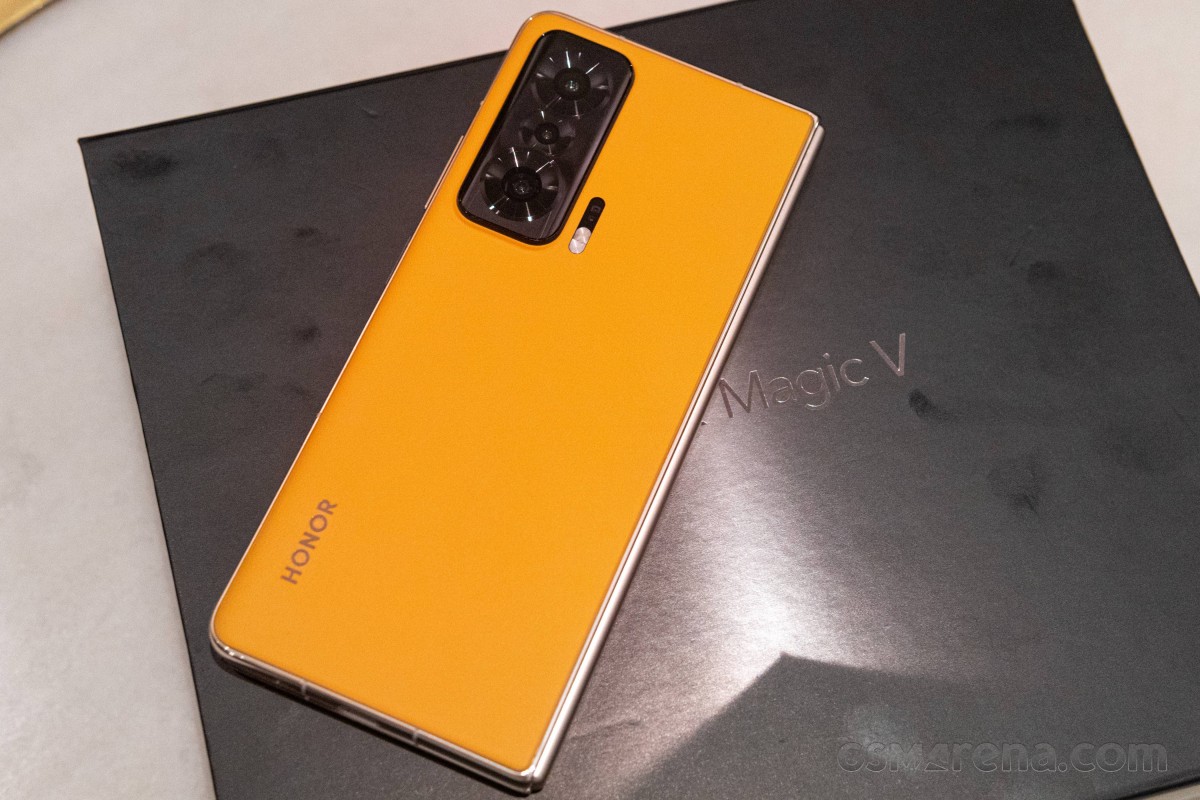 On the plus side, there is a fairly large battery inside with 4,750 mAh capacity. And it is fast to charge too, at 66W it can reach 50% in 15 minutes.
The triple 50 MP camera setup is interesting too; the cameras are the Achilles' heel of a typical foldable. We didn't have time to shoot camera samples at the MWC, so a deeper look into the camera quality will have to wait for the full review.
Going back to the Snapdragon 8 Gen 1 for a moment, it is paired with 12 GB of RAM - foldables have a great screen for multitasking, but they need enough RAM to do it as well. Also, storage starts at 256 GB, and there is a 512 GB option as well. Either way, it can fit a lot of apps, games and videos.
Conclusion
Despite not having a major camera brand name to work with, Honor has created an impressive camera setup for the Magic4 Pro. The company's work in image processing in particular stands out, but the hardware looks quite capable too.
And it looks quite well, arranging all those sensors in an attractive fashion isn't easy. The 6.81" display on the front may be too large for some, but if you are prepared to live with those dimensions, this is one of the most capable OLED panels around.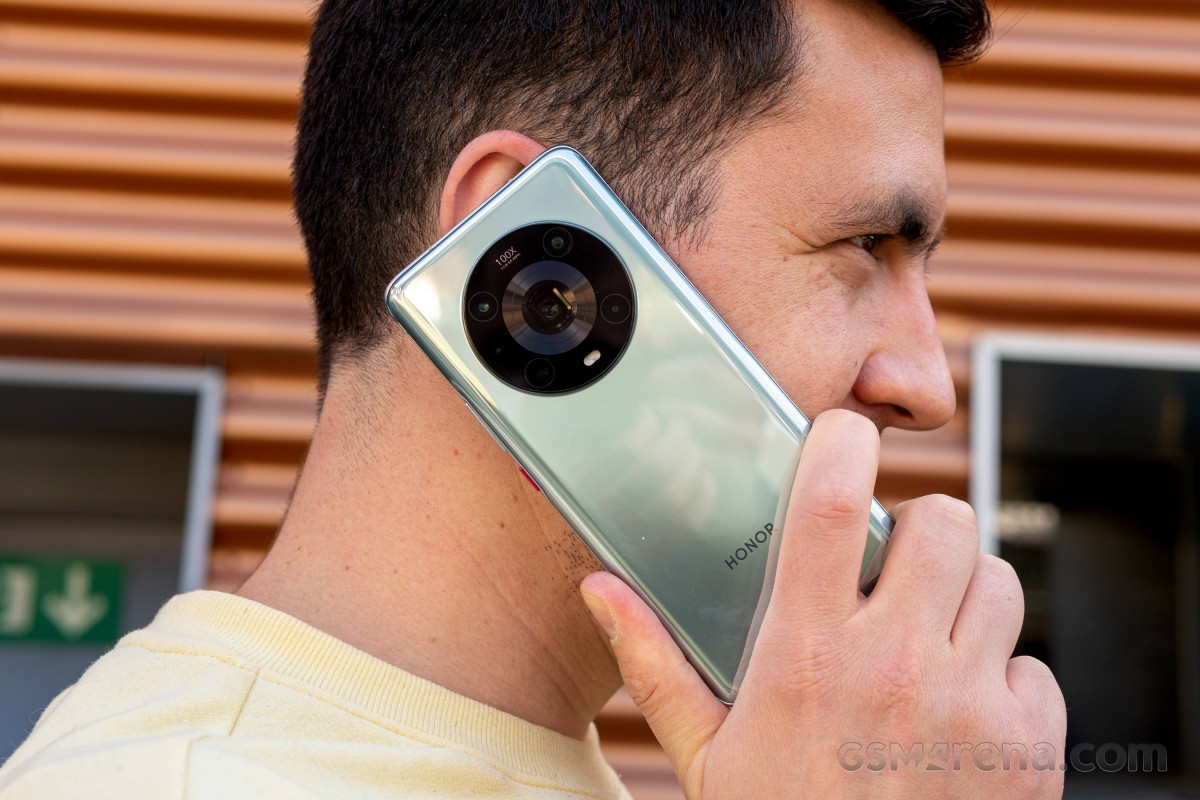 At €1100, the Honor Magic4 Pro is priced to compete with flagships from Apple and the best Android makers. That sets expectations to "high", but Honor has put together a compelling package with no obvious weak spots. Aside from one, perhaps, we need to clear up how many OS updates the phone will receive and for how long it will continue to get security patches.
As for the Honor Magic V, it is one of the best foldables we've handled to date. It's priced out of the mainstream market, but well-heeled early adopters will love it. Unfortunately, we still don't know of any concrete plans to make it available outside of China, so even if the price is no concern, it may still be unattainable.
It's been 2 and a half months.
When is the honor magic 4 pro going to be released in the UK?