Honor Magic Earbuds review
Yordan, 31 May 2020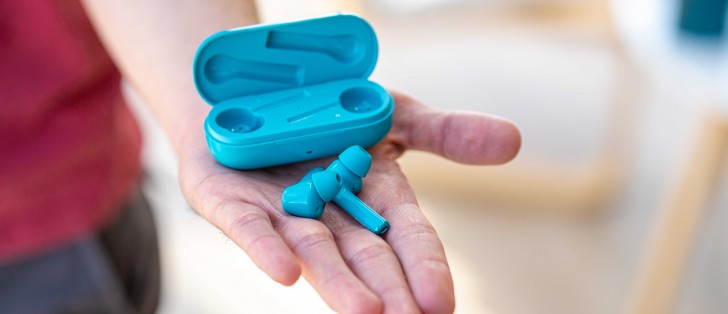 Huawei's subbrand Honor has been aggressively expanding into the world of accessories, after the trade ban by the United States caused it to look for alternative revenue streams to compensate for falling overseas phone sales. The latest gadget announced was the Honor Magic Earbuds - initially known as Honor FlyPods 3 in China, and also available in some markets under the name Huawei Freebuds 3i.
We received a Robin Egg Blue pair in the office and spent some quite a bit of time with them so now we are ready to share our impressions.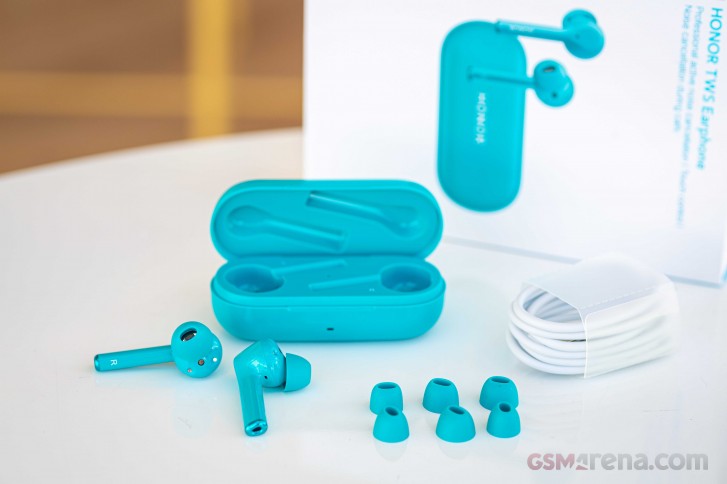 The Honor Magic Earbuds in Blue are definitely standing out - not only are they unlike the dozens of other pairs of TWS earphones, but they are also noticeable from miles away. There is also a huge Honor logo so as to further avoid any confusion.
The case in the retail box is shaped like a pill - it's slightly more rectangular than the Galaxy Buds' carrying case. There are strong magnets to ensure the buds go into the correct position.
One thing that might trouble you is the asymmetric positioning of the two earbuds in the case - the motion for each bud going from the case to the ear is slightly different, which requires a bit of training and adapting.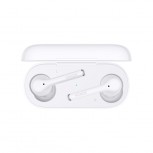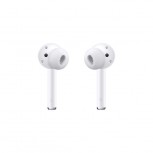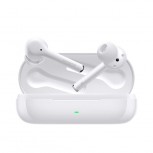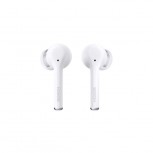 Honor Magic Earbuds official shots in classic White
The charging case itself has two LED lights - one on the front and another one inside, between the two earbuds. There is also a USB-C port on the backside for charging, and it supports speeds up to 5W over the cable (in other words - any charger will do). Right next to it a small button is positioned, used for pairing - it works only when the case is open, and after three seconds, the Earbuds will magically connect to a Huawei/Honor smartphone or will be available for Bluetooth pairing with any other device.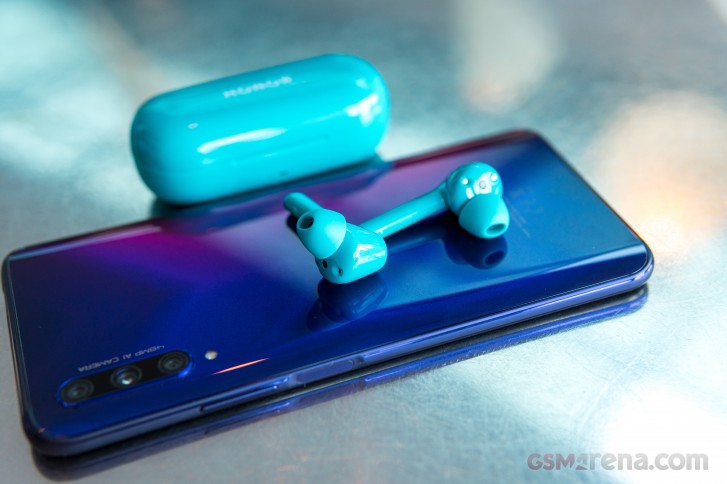 Design and appearance can give you only so much - the most important thing, after all, is audio. Honor put a 10 mm driver unit inside every earbud for a clearer sound. The sound is balanced across all frequencies, but that doesn't mean it is perfect. And the big issue is the bass is non-existent at high volume and even distorts at specific tracks.
So far from audiophile-friendly, the Magic Earbuds are more suitable for the average user wanting to free themselves from the cabled shackles of the past. After all, the issue with bass and the overall sound hardly matters when you're listening to podcasts or taking calls or watching videos.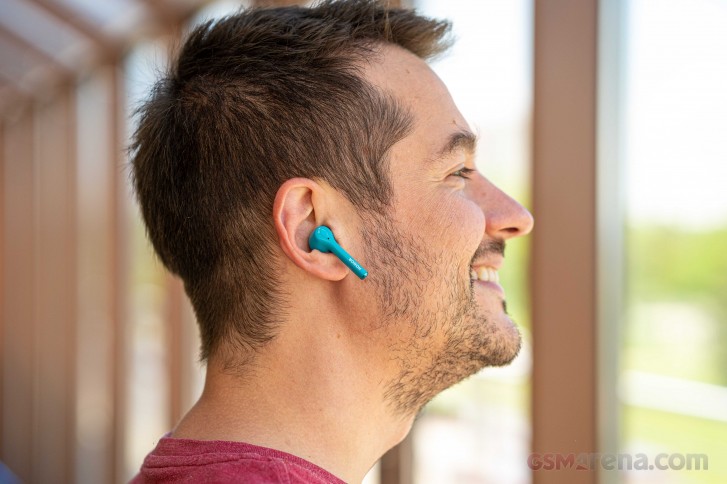 Another important use case for wireless earbuds is the freedom of not pulling your phone out of the pocket. There is a touch sensor on both buds - double-tap for start/pause the music, long press for the noise canceling on or off. When you are talking, it is automatically turned on.
And here's another important thing - the performance of Honor Magic Earbuds during calls. They are equipped with two external microphones that work alongside a third one, positioned on the inside. In theory, they should find where the voice comes from, and filter any other background noise.
In practice, if they aren't positioned in the proper manner, the mic captures other people's voices and focuses on them, meaning they might not be the ideal companion for taking calls in crowded areas (not that there are a lot of those right now). The elongated part of the earphones might also obstruct the proper placement of certain facial masks.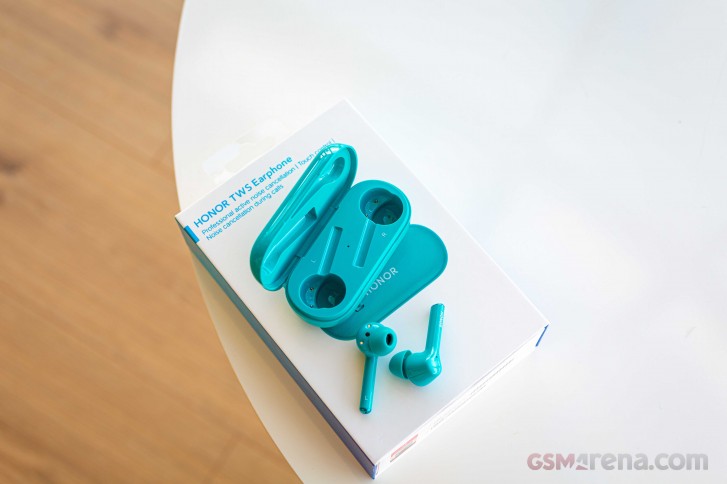 Honor says the Magic Earbuds can last 3 hours on a single charge with the active noise canceling on, and 30 minutes more if you turn off the feature. This is extremely accurate to the minute, and while Honor advertises is at 50% volume, our usage was at 100%, so they actually overdeliver. However, it is extremely rare for someone to have the earphones out of the case for three hours unless you're on a flight somewhere, and right now we know you aren't.
The charger has a 415 mAh battery, and Honor promises it can give you up to 14.5 hours of audio, which is four charges from 0 to 100% of the earbuds.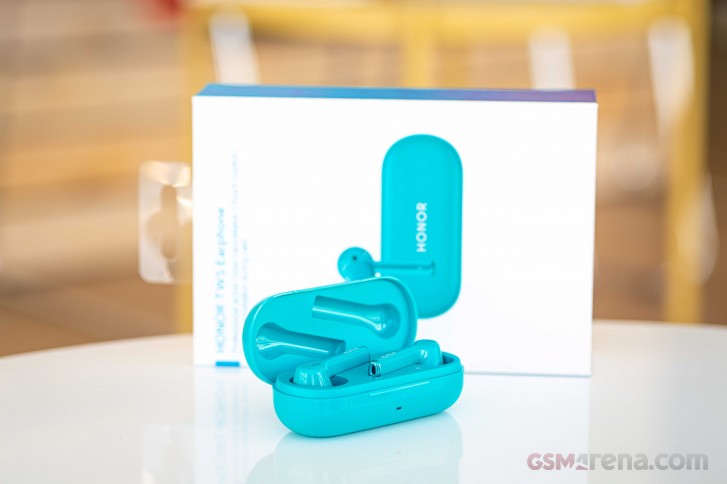 The demand for wireless earphones keeps expanding and it is hardly a surprise that Honor also joins the party - after all the very same brand omitted the 3.5mm audio jack on its flagships more than a year ago. If anything, these TWS earbuds took longer than expected to arrive.
The Honor Magic Earbuds will serve a lot of use-cases well - they get the job done and they look good. Yes, the audio quality is mediocre - way beyond what SoundSport Free by Bose or the AirPods Pro can offer, but Honor clearly targets far more casual listeners.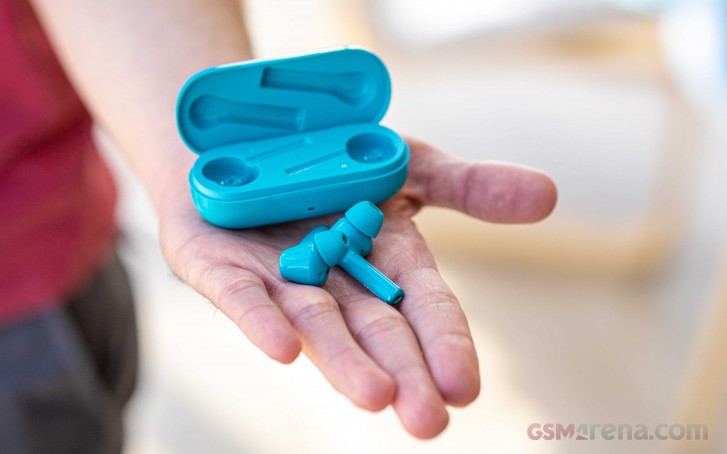 The Magic Earbuds are comfortably placed below €100 - the official price tag is €99, but there are multiple offers across European markets that can get that down to €80, and you can often get them for free if you purchase certain smartphones.
Even if you are not an owner of a phone made from Huawei, the Honor Magic Earbuds remains a solid choice - those using their TWS headphones for listening to podcasts and watching videos on the go will certainly find them to be an excellent deal and that's before you factor in the rather impressive stand-out design.
If you are more into listening to music and you have high-quality sources you might look for a pair with superior audio quality, although chances of finding a TWS pair to match that description in this price range are absurdly low.
Related
Anonymous
21 Jun 2020
tTh
Which chipset does it have?
Popular articles
Popular devices
Electric Vehicles