HTC default keyboard app is now showing people ads [Updated]
Prasad, 16 July 2017
Update: HTC has reached out to us to provide the following statement regarding ads appearing on HTC's default keyboard:
Due to an error, some HTC customers have reported seeing ads on their phone's keyboard. This is absolutely not the experience we intended, and we're working to immediately fix the error and remove the ads as quickly as possible.
Original story below:
TouchPal, or "that keyboard that comes pre-installed with some Android phones", has now started pushing ads on its free version. This has caused a lot of consumers to rightfully get upset, especially since a lot of them didn't actually choose to get this keyboard as it came pre-installed.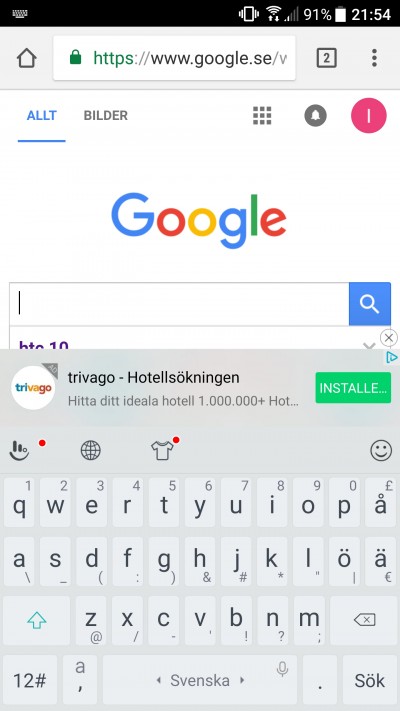 The one to get affected by this most will be HTC, as it has been shipping TouchPal on its phones for a few years now. According to a couple of reddit posts, users are already seeing ads on their HTC 10 phones when they start using the keyboard. This is because HTC ships the phone with the basic version of TouchPal and in order to disable the ads the customers will have to get the premium version.
Including a third party app that updates independently means you have zero control over how the application will change later once you have shipped the device. This is not something that Google, Samsung, LG or even Apple have to worry about since they include their own keyboards. I think it's safe to assume HTC didn't know TouchPal would pull this stunt at a later date but then that's the risk you take by including a third party app.
Companies like HTC often choose to install a keyboard app like TouchPal by default instead of making their own. They do this, of course, because it's easier but also because they profit off of including third party developer apps on their device (often called bloatware). It's also why they won't just include Gboard because Google won't pay the OEM for using its software.
Anyway, it remains to be seen what HTC does now. The good thing is that users can take matters into their own hands and install another keyboard. Unfortunately, not all users will be savvy enough to do this on their own.
Related
Anonymous
19 Jul 2017
dQk
Who cares? People wants ads. They love ad's. That's why they keep buying phones that deliver them.
Anonymous
18 Jul 2017
PEN
this proved HTC phone is a mess and want to capturing every profit form user, just like the cheap build and ddr3 ram used in u11.
Anonymous
18 Jul 2017
D7S
Samsung has been putting ads in my S4's IR LED control app for almost a year now. Zero respect for their customers
Popular articles
Popular devices
Electric Vehicles