HTC Desire X review: Needs and wants
Needs and wants
GSMArena team, 11 November 2012.
Final Words
HTC has done a good job of equipping its Desire X mid-range fighter. Its dual-core chipset gives you a smooth ride around the UI and garnished it with decent app performance, while the build quality and display are among the better in this price range. More importantly, the smartphone has just one major weakness, which can break the deal for you.
The chink in the Desire X armor is, of course, video recording - 720p is the very least you could expect from a dual-core CPU these days. Even HTC's own One V does HD video and that one only has a single-core processor at its heart.
Still, if video recording isn't all that important to you or if you are willing to live with WVGA clips, you would be getting a special treat. Unlike most of its competitors, the Desire X comes with Ice Cream Sandwich out of the box and knowing HTC's record it will probably get at least an update or two in the coming months.
But does the HTC Desire X have what it takes to survive in the mid-range – delivering more bang for your buck than its competitors? To answer that we'll have to take a look at the competition first.
Samsung is all over the Android smartphone map and has smartphones to cover every price point. It has no less than three representatives in the mid-range battle. The first of those is the Galaxy S Advance comes with a matching price tag, a more contrasty 4" Super AMOLED screen, a more capable dual-core processor and a 5 MP camera with 720p video recording.
It also has TouchWiz UI on tap, which is slightly more functional, if not as nice looking as Sense UI. On the other hand the S Advance is nowhere near as nice looking as the HTC Desire X and the PenTile matrix of its screen reduces its perceived sharpness.

Samsung I9070 Galaxy S Advance
The Samsung Galaxy Ace 2 brings the same dual-core chipset as the S Advance, 720p video recording and an LCD screen at a notably lower pice than the Desire X. The only areas where the Ace 2 loses to the Desire X are screen size (3.8" vs 4") and looks.
The third Samsung contestant is the recently announced Samsung I8190 Galaxy S III mini. The compact smartphone might not be as powerful as its best-selling namesake, but it can still outperform the Desire X and it runs Jelly Bean out of the box. The Galaxy S III mini also offers more internal storage, but it also costs more than the Desire X, coming dangerously close to the territory of some former flagships.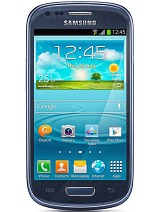 Samsung I8190 Galaxy S III mini
Sony also has a couple of interesting devices in this price range. The Xperia U and Xperia sola are both noticeably cheaper than the Desire X, and they both come with higher resolution screens, 720p video recording and Cortex-A9 dual-core processors. What can hold them back is the lack of Ice Cream Sandwich out of the box and, in the case of the Xperia U, the lack of a memory card slot.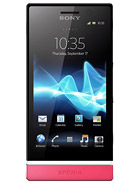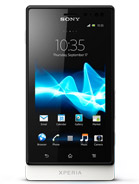 Sony Xperia U • Sony Xperia sola
So the HTC Desire X is not going to have the easiest of rides, but it might not be a complete outsider in this battle. Anyone who does lots of video recording on their smartphones is beyond HTC's reach here, but maybe it's not too late to lure some of the rest to the world of Sense UI.
For that to happen however, HTC will have to readjust its expectations and give the Desire X a price cut. After all it's not that the smartphone is doing worse than its competitors. On many occasions it's the best of the mid-range lot. However, there's no way we can justify spending that much more on it compared to a Galaxy Ace 2 or an Xperia sola.
Sort that out, HTC, and you might have a winner for the holiday season. Fail to do so and we'll soon have forgotten that this one ever existed.
Bluetooth/Wi-fi not functioning
AnonD-307728
15 Sep 2014
Kh2
im using htc desire x, after installation any call recorder , i found that its only recording mic not voice call that means only recording my voice not recording other person voice who im talking with. when i make it voice call , its show it not supp...
HTC desire X, indeed a great phone except the cons... No 720p camcorder, no compass sensor, no front facing cam, can't play even 720p HD video on stock player.