HTC One (M8) for Windows review: Tinker, Tailor
Tinker, Tailor
GSMArena team, 20 October 2014.
4MP UltraPixel camera isn't everyone's cup of tea
The new HTC One (M8) for Windows has the same camera configuration as the Android-powered HTC One (M8). It's based on the same 1/3" 4MP camera sensor with a 28mm wide F/2.0 lens. The sensor has a native 16:9 aspect ratio and outputs a maximum 2688 x 1520 pixel resolution, while switching to the traditional 4:3 aspect ratio limits the maximum resolution to 2048 x 1520 pixels, or just over 3MP. The HTC One (M8) comes with a Dual LED flash (Smart Flash, as they call it). Much like the one on the iPhone 5s, it utilizes two LEDs in different colors (a warm and a cool one).
The HTC One (M8) camera is accompanied by second camera on the back of the phone. It doesn't take any pictures, as it's a sort of a rangefinder. Its job is to create a depth map of your scene, which should allow you to add high-quality rendered effects such as background blur (faux bokeh) or refocus your images after the shot. It can even allow for 3D-like photos with an extra layer of depth, which is visible when you tilt the phone (a parallax view).
The HTC One (M8) for Windows camera interface mimics the original one available for the Android ecosystem. Your choice of shooting modes includes: Still camera, Video, Selfie, Lenses and 360-degree Panorama. Additional shooting modes as HDR, Macro, Night scene, among others, are available from the advanced setting.
We've snapped a few 4MP samples for you and those are indeed the best 4MP photos we've seen. However we are not quite sure whether that would be enough for the HTC One (M8) for Windows to match its Lumia competitors. The photos have lots of fine detail, the dynamic range is great, the noise levels are kept low. The color reproduction of the One (M8)'s camera is accurate and the contrast is excellent. We have to be honest though - we've seen flagships do better when resolving detail regardless of their maximum resolution and HTC One (M8) fails in both delivering flagship detail and flagship resolution. Simple as that.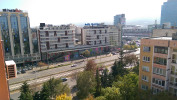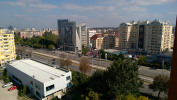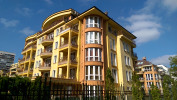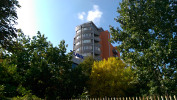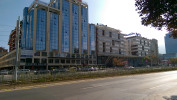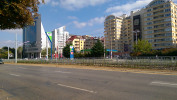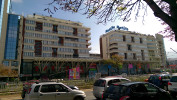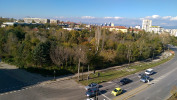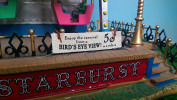 HTC One (M8) camera samples in 4MP (16:9 aspect ratio)
The HTC One (M8) for Windows is well capable of shooting HDR stills and unlike its Android sibling, this One (M8) did great HDR samples. It managed to pull out a great deal of detail in the highlights, while sparing the overall image quality.
HTC One (M8) for Windows is capable of shooting 360-degree panorama samples, but the resolution isn't that impressive at 7200x1100, nor is the resolved detail. Stitching problems might occur here and there as well.



HTC One (M8) for Windows panorama samples
To wrap up we've prepared a few demonstrations of the new image effects, which are made possible thanks to the dual camera setup. The last one is the stereoscopic image produced by the camera. When it's not on the phone, it doesn't look much different than the others.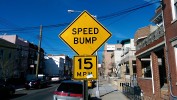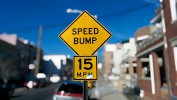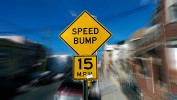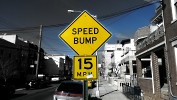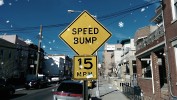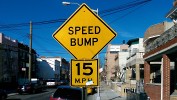 Photo effects: Normal • UFocus • Foregrounder • Colorize • Seasons • Stereoscopic
Photo quality comparison
The HTC One (M8) for Windows has plenty of smartphones to contend with in our Photo compare tool, which lets you see just how it fares against its competitors. You can clearly see the 4MP resolution is taking a massive toll on the overall impression.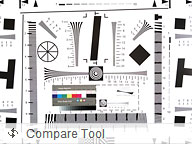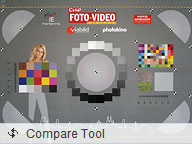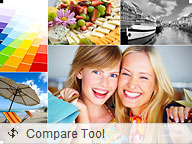 HTC One (M8) in our photo comparison tool
Video recording at FullHD
The HTC One can shoot videos at up to 1080p resolution at 30fps or 60 fps. The camcorder features continuous autofocus and you have the option to lock the focus during video recording, if it hunts too much in dynamic scenes.
Videos are recorded in MP4 format with AAC audio. The audio is recorded in stereo. The video bitrate in both 30fps and 60fps samples is 19.0Mbps, which is about the same as the original Android One (M8).
The FullHD videos shot at 30fps come out nice and fluid and they are full of fine detail. Unfortunately, the 60 fps samples feature less detail, quite expectedly as both are recorded at the same bitrate. The dynamic range and the contrast are quite good though.
Here is a FullHD video sample at 30 fps captured with the HTC One (M8) that we've uploaded to YouTube.
And here is another one shot at 60 fps.
You can also check the untouched 1080p video sample at 30 fps and the 1080p video sample at 60fps taken straight off the HTC One.
Video quality comparison
The video camera of the HTC One (M8) for Windows shoots standard 1080p videos @ 30fps or 60 fps. The resolved detail is great as are the contrast and produced colors.
Coolmuster Android Assistant could backup almost all of your android phone contacts to computer, and we can also use it to manage android phone contacts on computer easily.
Hmm. Simply no comment. Did u say u can replace its OS.
Hmm. Simply no comment. Did u say u can replace its OS.