HTC U Ultra review: All that glitters
All that glitters
GSMArena team, 20 March 2017.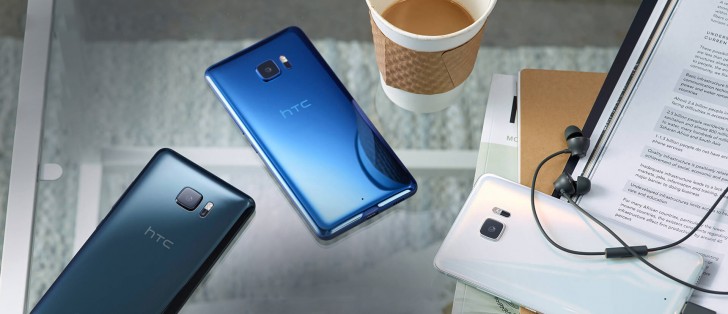 Gallery
Google Photos is a top notch gallery and we're okay with it being the only gallery app on the phone. It can sync photos to the cloud so you never lose them, the image recognition and search are unsurpassed and the interface is fast and intuitive.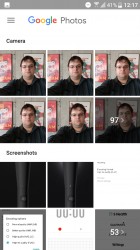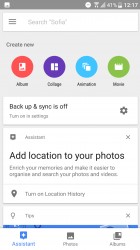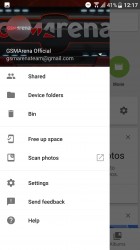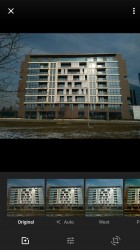 Google Photos is available on most Android phones
Editing tools offers image styles as well as extensive manual controls. There is a RAW Enhancement option too, but that's fully automatic (we would have preferred manual controls for RAW).
Zoe lives on even without the HTC gallery. It allows you to quickly create Highlight videos. Just select a number of photos and videos and pick a theme and music. The Smart trim option makes sure the video won't run too long, by clipping long videos down to 3 seconds.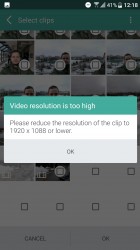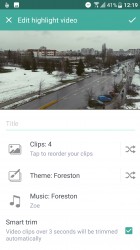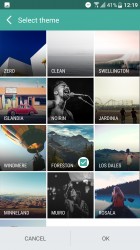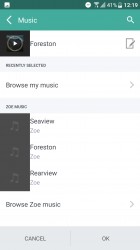 Creating a Highlight video with Zoe
There's no dedicated video player, by the way, you start videos from Photos. That's good enough for clips you shot yourself, but with no subtitle support and other options it is not the best for watching videos.
Music player
Google Play Music takes care of your listening needs. Google would want you to pay into their streaming service, but the app is a perfectly capable offline music player too.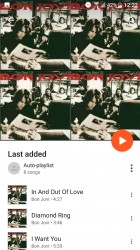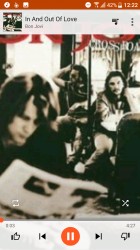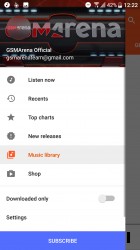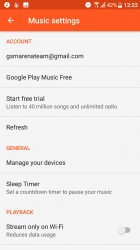 No custom music app either, just Google Play Music
You may want to try out the HTC BoomSound Adaptive Audio feature. After all, that's the major reason HTC cites for cutting the analog headphone jack. The headphones that come with the HTC U Ultra are able to work as sensors, scanning the inner shape of your ears and optimizing the sound.
You have to go into the settings to create an audio profile, it takes less than a minute. You can create several profiles, in case you share the phone with others or have several pairs of supported headphones.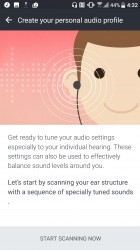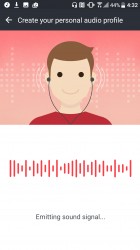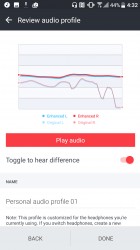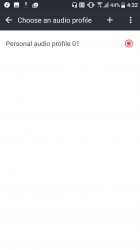 The process of creating a personalized audio profile takes seconds
The HTC U Ultra is Hi-Res audio certified and supports FLAC - the most popular lossless audio format out there.
Audio quality
Unfortunately, our review unit did not come with a USB-C to 3.5mm adapter. This means we couldn't test the audio quality because it very much depends on what kind of headphones or adapter you have - each has its own DAC and has to be tested individually.
The good news is that the HTC U Ultra comes with a pair of USonic headphones, so you are ready to go out of the box. They are in-ear headphones, though, if you want on or over ear, you have to provide your own.
It is sooo cheap now. I boight it for 188€!!!
Does HTC U Ultra still makes sense to buy now? If yes, Why? If no, pls suggest some good phone under 25k. Preference priority is 1.camera, 2.battery 3. hardware & performance. 4, rest (3.5mm jack, flash charge, notch, etc.)
I am an avid hTC user since long. My first one was htc wildfire then i bought a htc evo 3D. Recently my wife had two htcs. One M8 and now she is using U Ultra. To me all are awesome phones. The M8 had very short battery life but other than that it w...