HTC Wildfire review: Desire Mini
Desire Mini
GSMArena team, 20 July 2010.
Final words
You can't help we guess, but love the sound of it. Wildfire is a strong and beautiful name. The thing is it raises no less expectation than names like Legend or Hero. But we're talking entirely different leagues here. So a simple Desire mini would've told the whole story - and caused no confusion.
Or maybe it's us making it look too complicated when it isn't. There is no doubt the HTC Wildfire is aiming lower and it may as well be competitive enough. It's nearly an HTC Desire save for the screen and processing power.
They didn't even try to be creative. HTC just went on to repackage an existing product for a different target market. You can be sure the HTC Wildfire wants to play by the book and avoid complications. It comes to inherit the Magic and the Tattoo and keep the likes of Samsung Galaxy 3 at a safe distance. It can't be too hard now, can it?
Sony Ericsson already did it with the XPERIA X10 mini. This one is in the same price bracket but still waiting for its Eclair upgrade. What makes it unique is the level of miniaturization - the X10 mini is unmatched in the ultra compact class. It's worth noting too that a QVGA screen makes a lot more sense in a package so small.
The Samsung I5800 Galaxy 3 is another mid-range droid, which isn't ashamed to be seen in QVGA. It's Wide QVGA to be precise but not that big of a difference. Powered by Eclair, the Galaxy 3 is about to start shipping. Native DivX/XviD support is one thing you can sure expect in a Samsung droid. The Galaxy 3 will cost some 300 euro at launch - that's a bit more than the Wildfire.
If you are running a tight budget, a few older Droids might fit the bill. The Samsung Galaxy Spica and the HTC Tattoo are upgradable to Android v2.1 Eclair, while the LG Optimus still runs on the 1.6 Donut.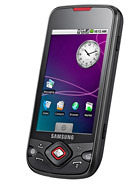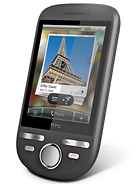 Samsung I5700 Galaxy Spica • HTC Tattoo
Over at the Symbian camp, the Sony Ericsson Vivaz will charge the same as the Wildfire but bring better specs, higher-res (though resistive) touchscreen and an excellent camera with 720p video. If you care about imaging, you should definitely check this one out.
Of course, the Wildfire is trying to come across as the budget package. But we do need to define budget here. The simple truth is an HTC phone will never beat the price of a Nokia 5800 XpressMusic. On a second thought, the Wildfire is not trying perhaps to match the record of this absolute best-seller.
The way we see it, Wildfire's fits perfectly in HTC's Android lineup. It's not the cheapest Droid out there and it has its compromises but it seems as the cheapest and fastest route to Android 2.1. We don't think any of the Hero, Tattoo or Magic users will see it as a viable upgrade though. For us, the HTC Wildfire is more like the first-timers' Android smartphone.
Jumped into a swimming pool back in summer 2012 with this phone in me pocket, I thaght it was completely water dammeged but I decided to try n charge and woop woop it works hahaha excellent phone back when I first got it in 2010 but there nothing com...