Huawei CEO: We are not selling our smartphone business
Michail, 10 February 2021
Huawei founder and CEO Ren Zhengfei made his first appearance before international media in over a year and squashed any remaining rumors that his company is looking to sell its smartphone business. Zhengfei also reinstated his hopes of doing business with American companies for components and telecommunications equipment and the possibility for a turnaround in the China-US relations.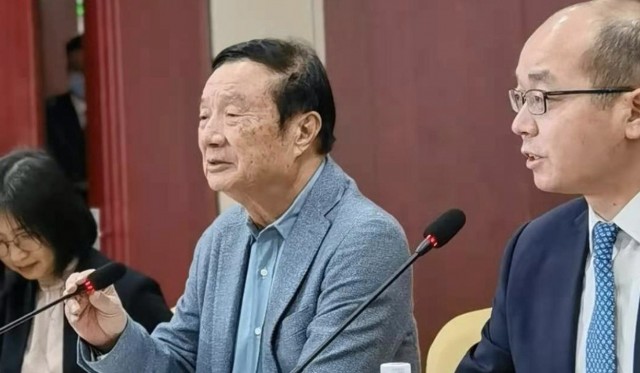 Ren Zhengfei (credit: South China Morning Post)
Ren Zhengfei also addressed his willingness to personally speak with reigning US President Joe Biden and outline the mutual benefits of bilateral trade between US companies and Huawei.
"Allowing US companies to supply goods to Chinese customers is conducive to their own financial performance. If Huawei's production capacity expanded, that would mean US companies could sell more. It's a win-win situation.

I believe the new administration will weigh and balance these interests as they consider their policies. We still hope to be able to buy a lot of US components, parts, and machinery so that US companies can also develop with the Chinese economy." – Ren Zhengfei
In addition Huawei's CEO commented that his company "does not have the energy to be involved in this political whirlpool" and believes that Huawei's 5G network development is key for all major smartphone players heading forward.
Going on a side note Zhengfei proclaimed Apple's iPhone 12 as "the world's best smartphone" and gave out high praise for Cupertino's success in the smartphone world. He also mentioned that Huawei built 5G infrastructure powers select networks in Europe where high-end customers are using their 5G iPhones in a bid to show the importance of cooperation with Huawei.
Related
After being a Xiaomi user I have much expectations from giant HUAWEI 🙂🙂🙂🙂 Don't worry they will survive
Anonymous
27 Feb 2021
MXj
I really hope they will fight real hard for their survival. I own one of their phones, and it's amazing. Trump is such a jerk.
That's absolutely not true - whoever told you so lied to you....
Popular articles
Popular devices
Electric Vehicles