Huawei G8 review: Elegantly relegated
Elegantly relegated
GSMArena team, 16 December, 2015.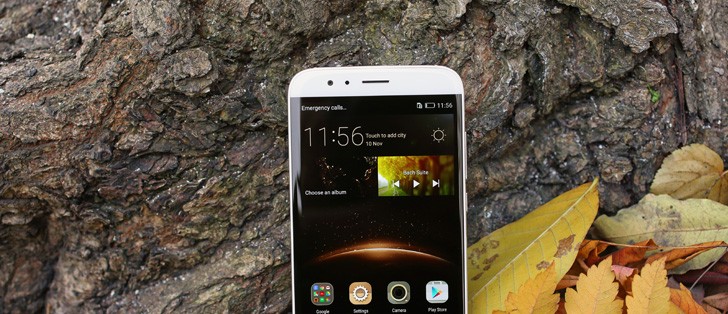 Final words
There seems to be a long-standing trend with Huawei handsets - you generally opt to pick one up for the exquisite looks and premium build at the cost of some overall performance. The idea of offering a flagship grade device and skipping some on the number-crunching power in favor of other redeeming qualities might sound like a recipe for disaster, but Huawei has successfully pulled it off.
Premium offers like the Mate S and Mate 7 bring the idea to life, but do so with a considerable budget at their disposal. When trying to do the same, only within a tighter budget, Huawei can't quite boast the same level of success. The Huawei G8 is a perfect example - on the surface it would appear to be the perfect combination of Huawei's high style and elegance and a reasonable price point, but in reality, it is plagued by quite a lot of imperfections that tend to leave it at a disadvantage in today's sprawling mid-range market.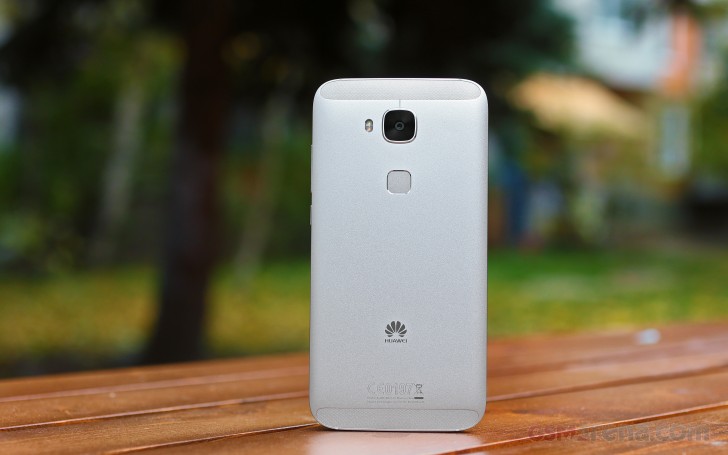 The Huawei G8 definitely looks the part and despite its mid-range pricing, has all the traits of a quality device. Aluminum alloy secures the premium looks, matched by excellent handling. The G8 will get your attention and the build quality won't disappoint in the long run.
Specs-wise, the Huawei G8 looks like a capable mid-range offer, on paper at least. It runs on a Qualcomm Snapdragon 615 SoC, which is a lot more standard than Huawei's usual custom Kirin solutions. Its screen is just as spacious as the one on the Mate S - 5.5 inches in diagonal - and has the same resolution of 1080 pixels. It is a very nice panel and the only thing it really lack compared to the Mate S is AMOLED technology, replaced by a LCD.
The G8 is also quite generous in the rest of its specs sheet with 2GB and 3GB memory options available, coupled with 16GB and 32GB of storage, respectively. The camera setup might not be quite as impressive as the one on the Mate S, but it is still nicely equipped for a mid-range device. It offers the same 13MP resolution with a dual-LED, dual tone flash and probably best of all - optical image stabilization.
The fingerprint reader also deserves credit. Overall, it is currently one of the best implementations the industry has to offer. It is blazing fast, always on, very accurate and just a pleasure to use. It also incorporates some additional touchpad features and it all works seamlessly across the OS.
The only real flaw the Huawei G8 has lies in the performance department. We are well aware that the Snapdragon 615 with its Adreno 405 GPU is no powerhouse combo, but the silicon in question is a pivotal mid-range one and we have seen it power some excellent experiences from other OEMs. Sadly, inside the G8, the hardware remains severely underutilized.
The new EMUI 3.1 definitely looks good on top of Android 5.1.1 Lollipop and offers a number of advanced features, but the overall performance is quite disappointing. This is hardly noticeable in the GUI or in everyday tasks, but some more-advanced applications and even casual games are sure to take a performance hit. Video recording seems to have some issues as well. Overall, like the Mate S, the G8 has inherited pretty much all issues Huawei has been battling with since the adoption of Android Lollipop - poor performance and stability. Hopefully, the OS performance will be tweaked up with a couple of updates, allowing the device to make proper use of its hardware.
Here is a quick summary of our key test findings.
Huawei G8 key test findings:
Impressively solid aluminum unibody, thin profile with a clean and simplistic look
Excellent materials and build quality
Nice 5.5-inch IPS LCD display, with decent maximum brightness and above average contrast, generally a pleasure to use.
More than decent 70 hours endurance rating, a good 10 hours more than the Mate S.
All-round connectivity with LTE Cat.4, dual-SIM available
The fingerprint reader is truly one of the best around - it's fast, accurate, always on and also incorporates touch gestures (although a few of the Mate S ones are missing).
Both CPU and GPU performance are really poor, not nearly what the Snapdragon 615 and Adreno 405 are capable of. The G8 definitely suffers from poor software optimization.
The speaker is only average in terms of loudness.
Still images offer decent quality, but there is a lot more to be desired in terms of sharpness and dynamic range. Focus is also an issue at times. The powerful manual mode of the Mate S is missing, so are the intriguing light painting modes.
1080p video is also decent, but nothing great. Bitrate is rather low.
Video player handles all video and audio codecs, except AC3 sound; it can also play back vides in a floating window.
Emotion UI v.3.1 is great, smooth, with rich customization options and powerful system tools. The transition to Android Lollipop has some persistent bugs and performance drops to iron out, which are probably here to stay. We appreciate the industry leading granular app permission control.
All things considered, the Huawei G8 is definitely a nice concept on paper, but not quite the ideal undertaking for Huawei and its current approach to the smartphone market. In terms of style and built quality, just like the Mate S, there is little more if anything to be desired, but most competitors could and have made considerably better use of the hardware at hand.
We already showcased a few of these handsets and what they are capable of in the benchmark section of the review and it is only natural that we recommend them as alternatives to the Huawei G8. Samsung, for example, just so happens to have an almost identical device to the G8, both in terms of specs and price. The Galaxy A7 makes a better use of the Snapdragon 615 SoC. Furthermore, it also offers an elegant metal apparel, so opting for it won't really mean sacrificing style for function.
The Motorola Moto X Play is also a very close match to the G8. The exact same can be said about its performance as well, but premium looks aren't exactly as comparable in this case. Then again, it all comes down to personal preference and the plastic Moto X Play still has a lot of charm of its own. And if HTC is more up your alley, you can check out the Desire 826 for a direct specs alternative, although you can definitely get a better deal for the Huawei G8 price.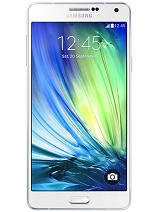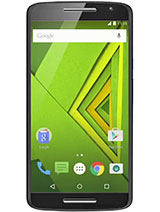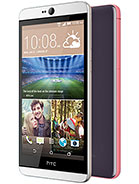 Samsung Galaxy A7 • Motorola Moto X Play • HTC Desire 826 dual sim
Speaking of shopping around, when looking for a mid-range device, there has probably never been a better time to explore the ever-growing sea of options OEM's have started putting out in this price bracket. There are some truly amazing budget-friendly solutions and not only courtesy of China.
The Asus Zenfone 2 lineup is one excellent example. Most devices from the family offer amazing value for their price and stand out among the crowd with a powerful choice of hardware. The only real problem you will face with a Zenfone 2 is actually finding your way through the sea of confusing modifications and varieties.
Sony also has a few interesting offers within the price range. The latest Xperia M5 might be slightly outside the budget, but you can easily get its predecessor - the M4 Aqua, which is still an excellent mid-range device. Plus, you do get the added bonus of an IP68 rating for dust and water proof up to 1.5 meter and 30 minutes. And if you are after something bigger with more screen real estate, then there is the Xperia C5 Ultra with its spacious 6.0-inch FullHD display. On the opposite side of the scale, there is the highly-praised Z3 Compact.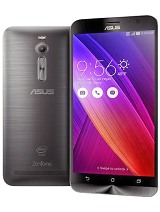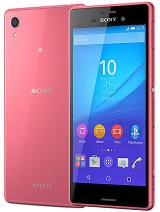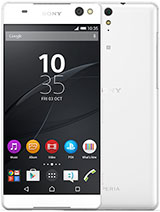 Asus Zenfone 2 ZE551ML • Sony Xperia M4 Aqua • Sony Xperia C5 Ultra • Sony Xperia Z3 Compact
The good thing about the current highly-dynamic mobile market is that healthy competition leads to swift price drops in a matter of months. This means that the once inaccessible top-of-the-line flagship offers now go down to reasonable price levels in less than a year. Most of them, however, are far from irrelevant and still quite capable despite their age. This allows us to suggest the LG G3, HTC One (M8) and the Samsung Galaxy S5 as excellent alternatives to the Huawei G8. Each of them also easily outperforms the G8, so if that is what you are after an ex-flagship is probably your best bet.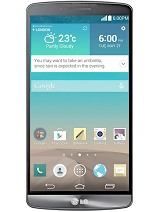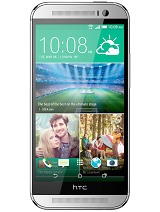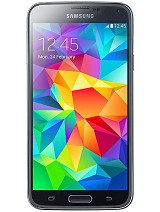 LG G3 • HTC One (M8) • Samsung Galaxy S5
Last, but not least, if you really have your heart set on a Huawei smartphone, then considering our findings in the review, the OEM might have better solutions available in the same price range. We already mentioned both the Ascend Mate7 and the Honor 7 on several occasions throughout the text and they are both definitely worth looking into.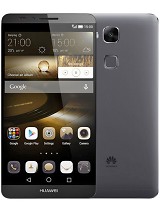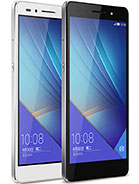 Huawei Ascend Mate7 • Huawei Honor 7
Just like its bigger brother, the Huawei G8 puts a lot of emphasis on style and definitely excels in this department. It is built to high standards and its stylish exterior and premium feel will get it quite a lot of attention. Well-equipped as well, it is sure to please the majority of Android users, who value quality exterior and rich functionality.
However, while the Mate S raised only minor concerns in terms of performance, the G8 is simply disappointing in its utilization of otherwise capable hardware. If Huawei manages to address said performance and stability issues with some major software work shortly, then the G8 would be an obvious mid-range choice, but in its current state, it is little more than a promising concept.
Now is 5th day from when I bought my Huawei G8 but only problem is the battery runs fast
Ur mobile is the low version of the G8 actually the mobile has upto about 5Gb I got the 5GB version but that one not much if a price hyke and that version has a better chipset too